Expand your understanding of FTIR, Raman & Scanning Electron Microscopy and Energy Dispersive X-Ray Spectroscopy (EDS) in this free technical seminar hosted by Thermo Fisher Scientific and Nanoscience Instruments.
This free workshop that will focus on how FTIR, Raman & Scanning Electron Microscopy with EDS can aid in characterization, identification and quantification for multiple applications.
Account Manager, Drew Robertson, will be presenting the Phenom XL desktop scanning electron microscope and demonstrating the superior workflow, imaging, and ease of use.
What you will experience:
Seminars begin at 9:00 a.m. local
Theory overview for all three analytical techniques
Current application examples
Live demonstrations (feel free to bring samples)
Date:
Wednesday August 28th, 2019
Location:
Zachry Engineering Education Complex
125 Spence Street, Room 130
Presenter: Drew Robertson
Account Manager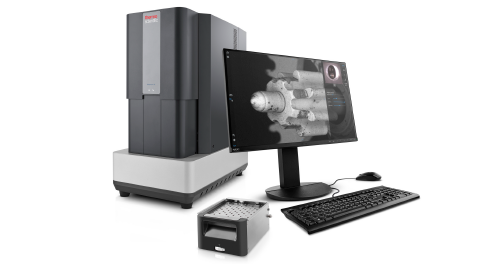 Schedule:
2:50 p.m. – 3:00 p.m.
Break
3:00 p.m. – 5:00 p.m.
FTIR Sample Handling /Software with FTIR, Room 130
| | |
| --- | --- |
| 9:00 a.m. – 10:30 a.m. | FTIR Theory and Sample Handling with live demonstration (samples welcome) |
| 10:30 a.m. – 10:45 a.m. | Break |
| 10:45 a.m. – 12:00 p.m. | Benchtop CeB6 source SEM EDS Theory and a live demonstration |
| 12:00 p.m. – 1:00 p.m. | Lunch (with live demo/samples continuing) |
| 1:00 p.m. – 2:50 p.m. | SEM Sample handing with SEM in Lab, Room 130 |