We have partnered with the Society of Automotive Engineers to present the unique solution that the Phenom XL Desktop SEM provides for visualizing and measuring the crystal dimensions and coverage of the coating on steel.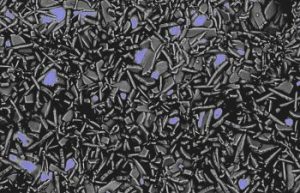 View the on-demand webinar: "The Phenom XL Desktop SEM and its use in automating the analysis of automotive conversion coatings".
Learn how to automate the analysis of conversion coating coverage.
Generate actionable data in drastically reduced time.
Extra-large, motorized stage accommodates all of your samples.

Read our application note on Phosphate Conversion Coating Coverage in our applications section on our website.