This training course will cover the analytical approach and methods used in foreign particulate examination, isolation and analysis. Containing both lecture and lab time, with an emphasis on the practical laboratory exercises, participants will gain an understanding what foreign particulate is and why it is important to identify its composition and potential sources.
Three analytical techniques will be covered – polarized light microscopy, infrared spectroscopy and scanning electron microscopy. The advantages and disadvantages of each technique for particulate analysis will be demonstrated to understand why using multiple complementary techniques is often the best approach.
Attendees will get hands-on training in sample preparation, sample analysis and sample interpretation. At the completion of the training course, participants will have developed particle isolation and handling skills and be able to explain the analytical methods used in identifying particulate matter.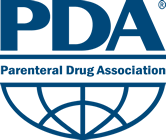 Dates: Oct 17 – 18 2019
Location: Bethesda, MD