Expand your capabilities and see how to apply Microspectroscopy and Benchtop SEM to generate images that show chemical and elemental distribution of a wide range of materials.
Join Nanoscience Instruments at the Thermo Scientific for this free workshop and hands-on demonstrations that will focus on how FTIR, Raman Imaging Microscopy, & Phenom desktop SEM can aid in characterization, identification and quantification for a variety of applications.
Account Manager, Drew Robertson, will be presenting the Phenom XL desktop scanning electron microscope, and demonstrating the superior workflow, imaging and ease of use.
What you will experience:
Seminars begin at 8:30 A.M. local time
Theory overview for all three microscopy techniques
Live demonstration of all instrumentation
Date:
Wednesday November 6
th
, 2019
Location:
Courtyard Marriott Anaheim
2045 S Harbor Blvd.
Anaheim, CA
Presenter: Drew Robertson
Account Manager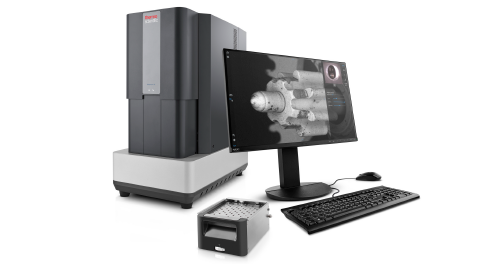 Schedule:
2:30 p.m. – 3:30 p.m.
Questions & Adjourn
| | |
| --- | --- |
| 8:45 a.m. – 9:15 a.m. | Welcome and Introduction – Light breakfast |
| 9:15 a.m. – 9:30 a.m. | Introduction |
| 9:30 a.m. – 10:30 a.m. | FTIR Solutions, Applications and Imaging |
| 10:30 a.m. – 11:30 a.m. | Raman Microscopy Solutions, Applications and Imaging |
| 11:30 a.m. – 12:30 p.m. | Phenom Desktop SEM, Applications and Imaging |
| 12:30 p.m. – 1:15 p.m. | Lunch |
| 1:15 p.m. – 2:30 p.m. | Hand's on Demonstrations, Sample Analysis & Demos |