Nanoscience Instruments, an industry leader providing scientific instruments to investigate the micro- and nanoscale world, is pleased to announce a new line of scanning probe microscopes: the traxAFM and traxSTM systems.
The new lines of atomic force microscopes (AFM) and scanning tunneling microscopes (STM) are available exclusively from Nanoscience Instruments. The traxAFM and traxSTM systems provide an affordable solution for routine AFM and STM imaging.  They are ideally suited for teaching environments where a portable, easy to use, and the lower priced system is necessary.  The trax systems build on Nanoscience Instruments' 12-year history of providing reliable and affordable solutions for nanotechnology applications.
"We are extremely happy to have our own low-cost line of AFMs and STMs to complement our portfolio of AFMs, SEMs, and optical microscopy systems," says Mark Flowers, co-founder of Nanoscience Instruments.  "Over the last decade, we have assembled a variety of course materials, samples, accessories, and software that bring the AFM and STM package together for almost any educational requirement."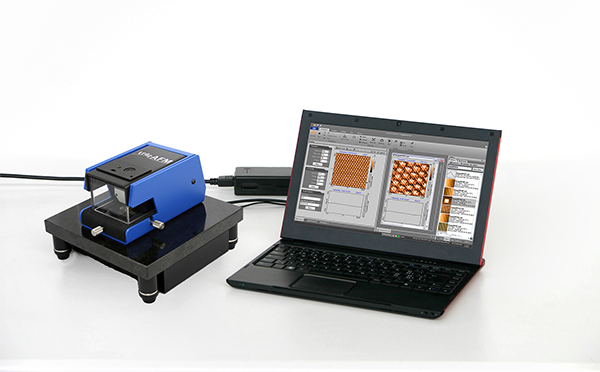 The traxAFM and traxSTM systems are priced to make multiple-system installations within reach for many educational institutions.  By assembling a lab environment where several groups of students can work on the AFM or STM simultaneously, instructors can easily tie in lecture material with laboratory curriculum.  When the systems are not in use in an instructional lab, they are perfect for either undergraduate or graduate research projects.
"Using our instruments in a Nanoscience Classroom gives students a competitive edge," explains Sebastian Kossek, co-founder of Nanoscience Instruments. "Combining the traxAFM and traxSTM with our desktop SEM and 3-D optical microscope yields a powerful educational package that provides vital hands-on experiences."
Nanoscience Instruments has provided scientific instrumentation to classrooms across the US and Canada, from universities to community colleges. High schools are also starting to create hands-on laboratories to enable students to learn nanotechnology before pursuing college or technical professional development. In some cases, students have switched career paths after using the tools in a hands-on lab environment.