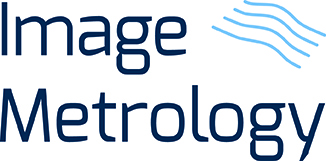 Scanning Probe Image Processor (SPIP) is the industry-leading image analysis software for Scanning Probe Microscopy (SPM) and supports virtually every SPM file format. It is also the preferred analysis software for other types of nano and micro-scale imaging – such as SEM and TEM, confocal and optical microscopy, interferometry and profilometry. SPIP's modularity allows you to choose only the modules that you need for your current research, thus minimizing your cost while providing an option for future upgrades.
---
Try SPIP for free
Get a full working trial version of SPIP:
How to Buy
Please contact us for a price quotation:
info@nanoscience.com
888.777.5573 (toll free) / 480.758.5400
We accept Purchase Orders by fax/email and credit card orders by fax/phone. Typically within one working day after placing your order, we'll email you a download link and serial number – allowing you to begin using SPIP quickly.
---
SPIP Modules
SPIP™ is truly modular and offered as a Basic Module and 13 optional add-ons.
Get Started
Basic
Calibrate and Characterize
Calibration
Tip Characterization
Reduce Noise and Enhance Features
Correlation Averaging
Extended Fourier Analysis
Filter
Measure and Analyze
Roughness & Hardness Analysis
Particle & Pore Analysis
Force Curve Analysis
CITS Continuous Imaging Tunneling Spectroscopy
Visualize
3D Visualization Studio
Movie & Time Series Analysis
Gain Productivity
Batch Processing & Reporting
Organize
Imagemet Explorer