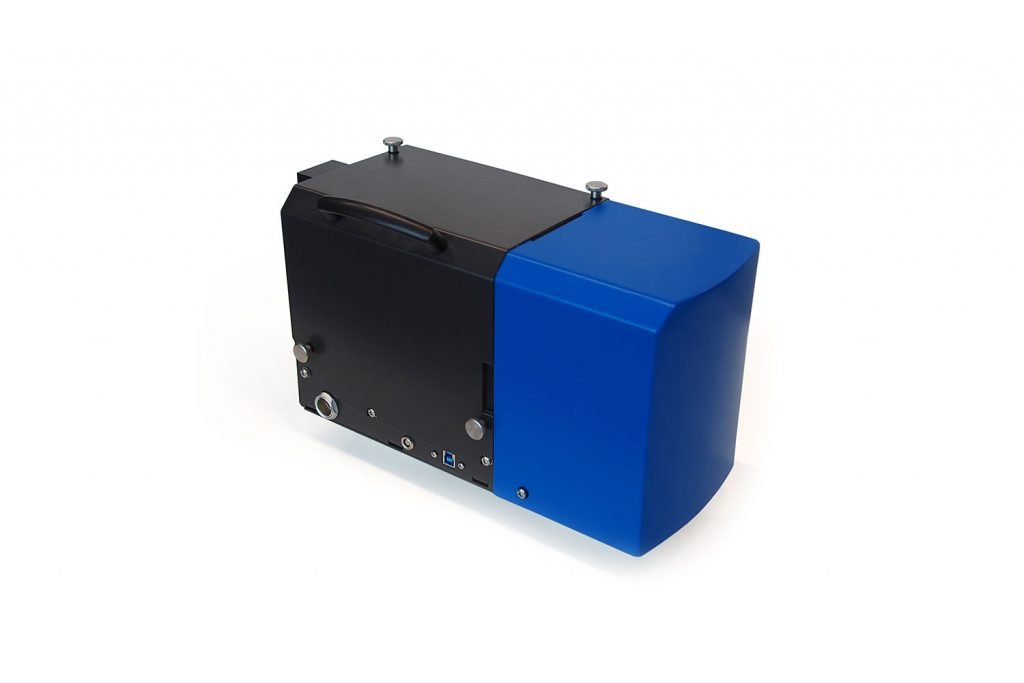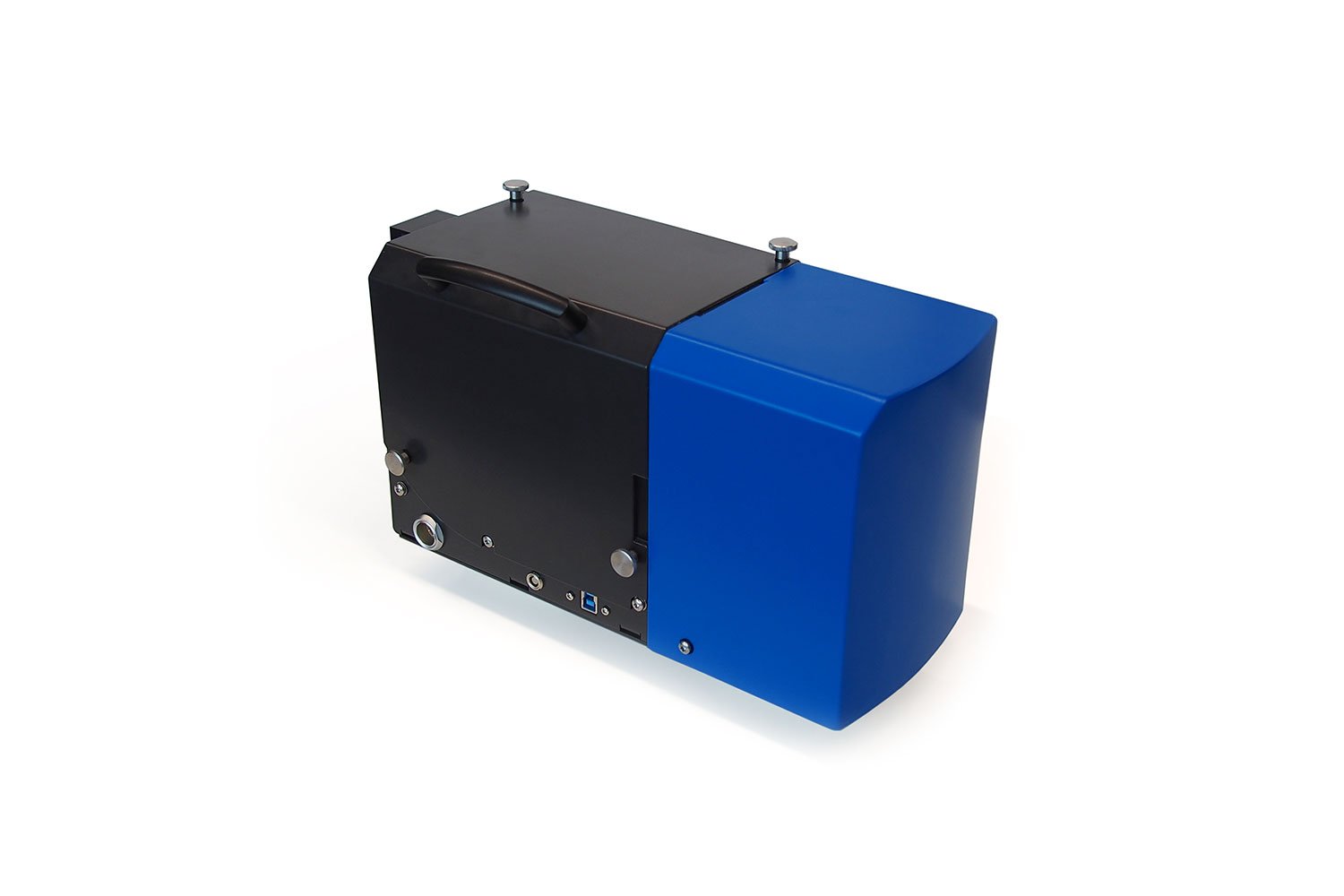 The SPARC Compact cathodoluminescence (CL) intensity detector enables detailed studies of both RGB (Red-Green-Blue) and panchromatic CL emission, making use of a refined paraboloid mirror for high light collection efficiency. Users can expect a wide range of hardware customization of exchangeable gratings and ultraviolet/infrared (UV/IR)-sensitive optical modules to enhance CL abilities even further.
The system is a highly modular and flexible platform that can be readily enhanced and upgraded to meet the evolving needs of advanced research. The system's modular design allows for effortless customization and adaptation, enabling researchers to keep pace with the rapid advancements in the field. Moreover, Delmic's team of experts provides comprehensive support to ensure seamless integration and optimal performance of each of their instruments, and to help researchers leverage the full potential of this cutting-edge CL technology to gain new insights and make ground breaking discoveries.
Field Upgradeable System for Spectroscopy
Extend the system with upgrade paths to perform more advanced CL imaging modes like angle-resolved imaging, hyperspectral imaging, and time-resolved imaging.
Unveil structural composition and luminescence properties by easily implementing RGB and panchromatic intensity mapping
Automatic Mirror Alignment
An automated mirror alignment system calibrates accurate and precise optical path alignment, eliminating the need for manual adjustments.
The Delmic SPARC Compact CL system can be easily integrated with a scanning electron microscope (SEM) of choice, thanks to its motorized retractable mirror stage. This compatibility enables the use of other SEM detection modalities such as backscattered electrons (BSE) and energy-dispersive X-ray spectroscopy (EDS) in conjunction with the CL imaging capabilities. The system can also be customized to meet specific research needs through the interchangeable optical modules that add functionality, including specific UV or IR sensitive modules or fiber outcoupling. Moreover, the system's versatility is further extended by the inclusion of a photomultiplier tube with a motorized filter wheel that allows for fast panchromatic and color-filtered CL intensity mapping. Overall, the SPARC Compact system offers an array of flexible options to suit diverse research requirements.
Talk to an
Instrumentation Specialist

Today!
The Delmic SPARC Compact CL offers two powerful visualization techniques to reveal the spatial distribution of luminescence intensity. The first is RGB intensity mapping, which is particularly useful for highlighting variations in luminescence intensity across the visible spectrum, allowing researchers to easily identify and analyze subtle variations in sample composition and structure. The second technique is panchromatic, useful for capturing the overall intensity distribution of a sample, providing a detailed view of its luminescence properties.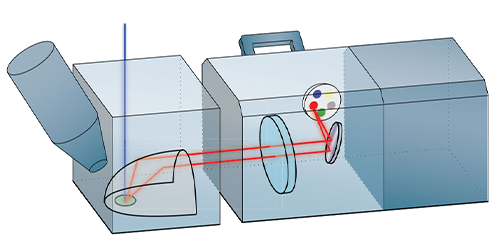 RGB and Panchromatic Intensity Imaging
Visualize the spatial distribution of luminescence intensity with RGB and panchromatic CL intensity mapping, each of which measures the light intensity for every electron beam position. In RGB intensity mapping, each value is represented by a corresponding RGB color channel. Conversely, panchromatic intensity accounts for a broad range of wavelengths to map the intensities onto a grayscale image.