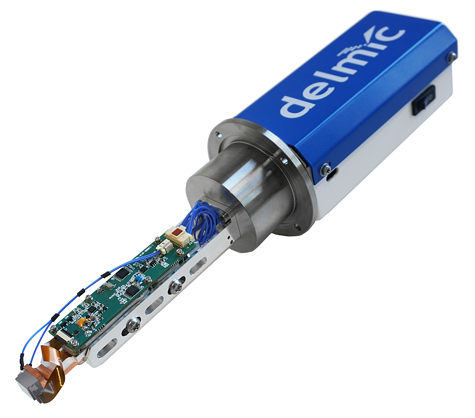 The JOLT is a high-performance, and budget-friendly cathodoluminescence (CL) detection system. The JOLT offers two variations of cathodoluminescence (CL) detection: a panchromatic version and an RGB color version. The JOLT can be mounted on any Scanning Electron Microscope with a free EDS port, and is controlled by an external control panel in combination with SEM control computer.
This refined and novel detector is highly suitable for CL measurements on samples in geology (semiconductor) materials science, ceramics, and other applications.

---
Fast and Easy Cathodoluminesence Detection
The JOLT is the newest state-of-the-art entry-level solid-state cathodoluminescence (CL) intensity detector. Coming in two variations, a panchromatic and an RGB (coloured CL) version. Compaitive will all SEM models, it can be mounted on a single vacuum port and is controlled by a small software app in combination with the SEM control computer.
A great addition for correlative imaging with other SEM-based detectors such as backscattered electron imaging and energy-dispersive x-ray imaging to extend capabilities to provide more insight into your sample's properties. Perfect for those who are working with and studying geological samples, semiconductors and other materials.
User Friendly Jolt CL Features
The JOLT offers:
EDS port mounting, fixed design
State-of-the-art MPPC detectors
Panchromatic and RGB version
Signal goes directly to SEM: No extra computer needed
Control panel forgaincontrol andRGB selection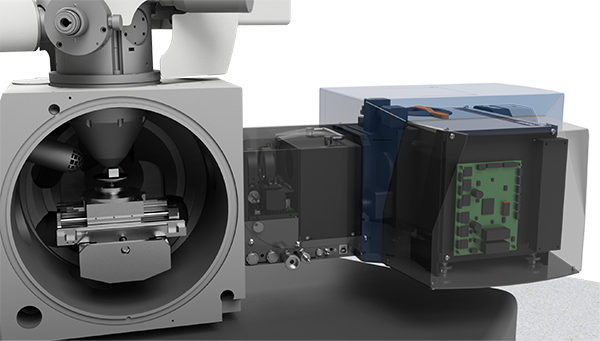 JOLT an affordable and easy-to-use CL detection solution
Two versions: Panchromatic CL detection and RGB CL detection
Easy installation, user-friendly operation
No alignment needed
Mounted on single port
External control panel for image optimisation and signal controls
Compatible with all SEM models
Works in combination with other detectors