Retractable Detector for Transmission Electron Microscopy
The cameras from Amsterdam Scientific Instruments offer electron microscopy solutions that are suitable for a wide range of applications such as protein crystallography, 3D electron diffraction tomography and 4D STEM. Offering excellent spatial resolution, precise time-stamping and high signal-to-noise ratio with single particle detection capabilities. The noise-free and dead-time free operation, large dynamic range, vacuum compatibility, and multi-modal measurement capability deliver unprecedented possibilities to boost the power of standard TEMs.
The hybrid pixel technology of the detectors allows for application-specific optimization of the sensor material. With the read-out electronics, each individual pixel can either count the number of individual quanta or measure the amount of energy deposited. Also, it can register the arrival time of each quantum with respect to a given external shutter.


---
Hybrid Pixel / Direct Electron Detector for Electron Microscopy
The Cheetah hybrid pixel detector for electron microscopy utilizes the full power of MEDIPIX® technology, allowing for single electron sensitivity, high-speed and noiseless data acquisition. The versatile design of the Cheetah electron detector makes it compatible with almost any electron microscope. Choose between customized static and retractable designs for the space available space among other detectors, to improve your accessibility and workflow.
The Cheetah detector consists of a pixelated semiconductor sensor where each pixel is bumb-bonded to its readout ASIC. The readout ASIC, processes the detected signal in the semiconductor layer into meaningful spectral and timing information for each pixel and provides digitized data.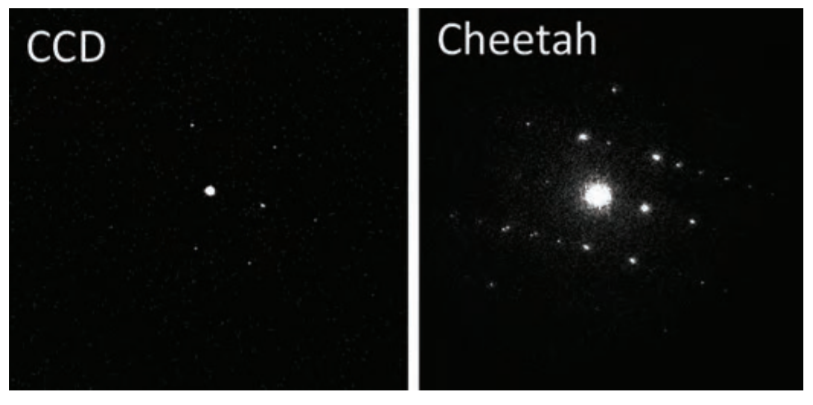 Images courtesy of Dr. Mauro Gemmi, IIT@NEST
The Cheetah: Making the Invisible Visible
The Cheetah excels where standard CCD and CMOS detectors lack the ability to capture the information.
This technology is based on sophisticated read-out ASICs, called Medipix/Timepix, where high resolution timing and spectral information of particles can be obtained. Get to know the hybrid pixel detector.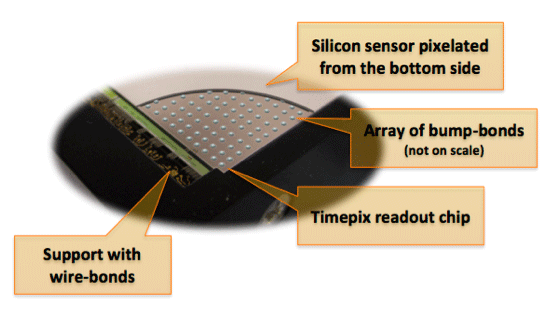 Benefits of the Cheetah detectors
Noise free data acquisition with energy thresholding
High signal to noise ratio
Dead-time free operations
Continuous read-out
High frame rate
Software synchronization
Direct detection with DQE(0) > 0.9
Single electron sensitivity
Increased efficiency with high-Z sensors for 300keV electrons
Bottom-mount or side retractable options
Radiation hard
Synchronization with microscope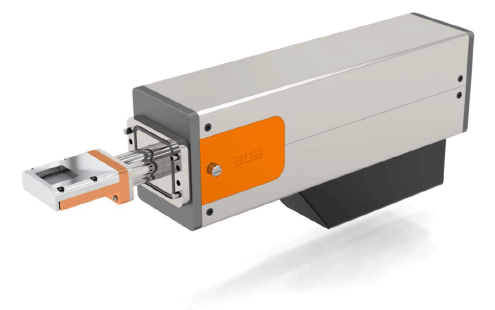 Cheetah Event TPX3
The Cheetah Event can detect events with a time resolution of
1.56 ns
and the data-driven readout scheme results in a significant reduction of data transfer and processing requirements. Mounting options include both side (retractable) and bottom (fixed).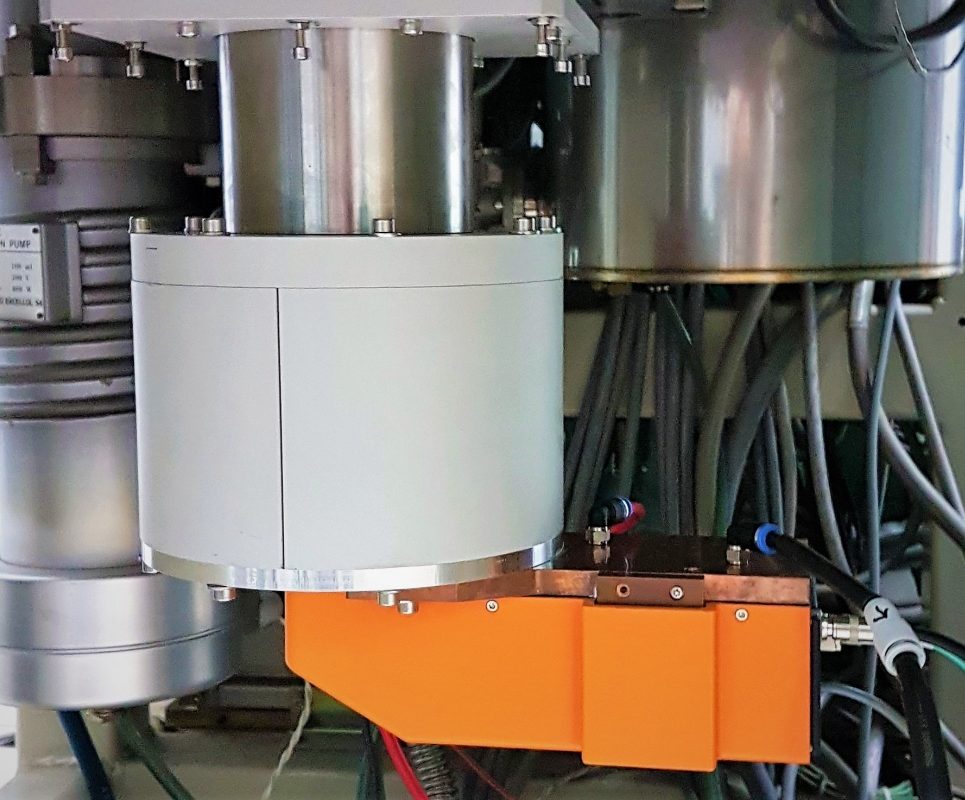 Cheetah 1800 MPX3RX
Cheetah 1800 is the ideal detector for applications which require high dynamic range and high frame rates. Powered by latest MEDIPIX3 ASIC, dead-time free operation and single electron sensitivity make sure each and every electron is counted without noise. With the continuous RW mode read-out speed of
2000 fps with 12 bits counter depth
is reachable on 512×512 pixels frames. Mounting options include both side (retractable) and bottom (fixed).