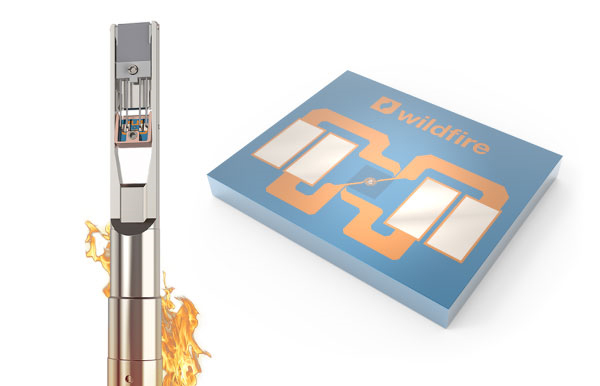 Wildfire enables direct in situ TEM and EDS studies of materials at the highest temperatures. The optimized MEMS based Nano-Chip provides the most stable and widest range of temperatures without compromising microscope performance.
With versatile window designs for studying FIB lamella, thin films, or particulate specimens, an exciting range of applications becomes accessible.
Highest Temperature Range
Accurately and repeatably heat up to 1300°C with minimal drift rates
Simplified Sample Preparation
Multiple window shapes for supporting lamellae, thin film, and particles
Minimized bulging, drift, and infrared emission ensures high quality data
Talk to an
Instrumentation Specialist

Today!
The revolutionary Wildfire Nano-Chip has been redesigned to make every aspect of your in situ TEM workflow streamlined.
Sample preparation made easy
Multiple window designs on every chip provide maximum versatility in sample preparation and visibility at high tilt angles.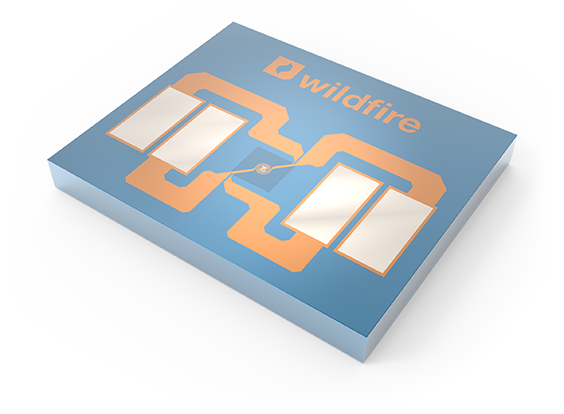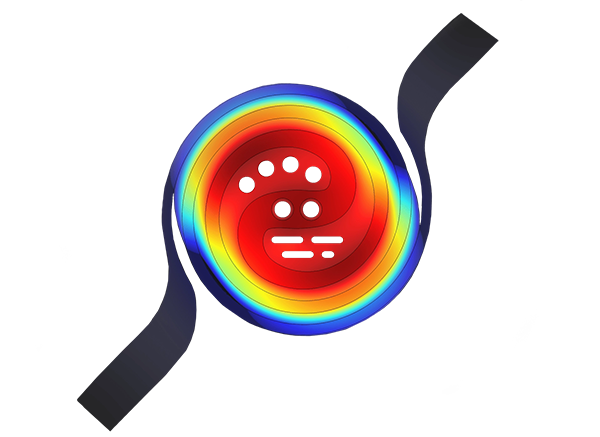 Reliable and homogeneous temperature
Optimized temperature homogeneity and temperature accuracy over the largest viewable area.
The Nano-Chip demonstrates negligible membrane bulging and drift rates, allowing you to keep your sample in the field of view during dynamic heating events. 
Denssolutions Wildfire Videos & demos
Additional Modular Details
The sample holder brings the Wildfire Nano-Chip into the TEM. Made from titanium for its optimal mechanical stability, the sample holder is carefully designed to seamlessly into your TEM.
High stability
The Wildfire holder demonstrates less than 200 nm of displacement and a short stabilization time even at temperature swings approaching 1000°C.
Compatible with small pole-piece gaps
The Wildfire holder can fit in the smallest pole-piece gaps such as the JOEL ARM and the FEI (Thermo Fisher Scientific) Titan.
Large double-tilt range
Ensure you can reach the zone axis for the sharpest image contrast with the double tilt Wildfire holder. For tilt range specifications, please contact us.
EDS Optimized
The geometry of the tilt cradle is optimized for EDS analysis by minimizing the background signal.
The 3rd generation FIB Stub enables an easier, safer, and quicker preparation of lamella. It is designed to allow the user to prepare a lamella and place it directly on the Nano-Chip, all inside the FIB-SEM.
Ease of use
The sample is located on a flat surface at the top of the stub. This conventional geometry means that the same, well-known process can be used by any FIB operator to prepare the specimen.
Improved imaging
Reduced shadowing and charging improves image quality, especially at low accelerating voltages during the final milling and polishing steps.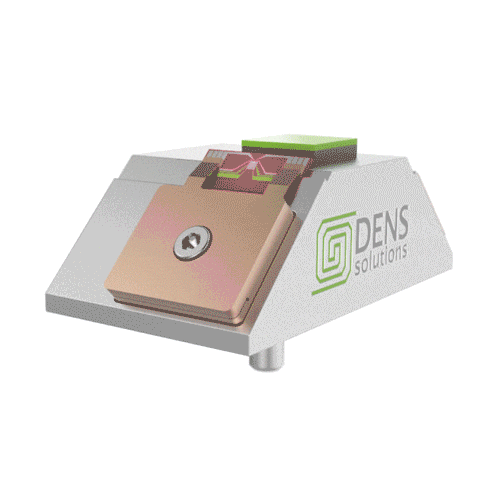 Smart clamping
Using the dedicated pocket for the Nano-Chips, loading and unloading becomes a precise and easy process. There is no need for sticky tapes to fix the chip on the sub, minimizing the possibility of damage to the fragile window membranes and chips during handling.
Safe procedure
Designed such that the position of the sample and Nano-chip are at the same height. This minimizes the possibility of crashing into the pole piece, the gas injection system, or the manipulator.
Want to learn more?
Talk to a scientist: