Nanoparticle Deposition Accessories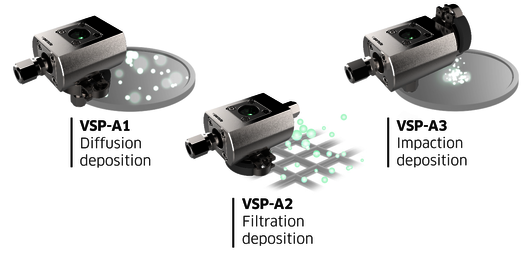 Easy and quick nanoparticle sample preparation
The three VSP-A deposition accessories can be easily connected to the output of the VSP-G1 nanoparticle generator, enabling any researcher to produce nanoparticle samples in a matter of hours, with minimal effort. Typical sample preparation time is 1-60 minutes. Go from hypothesis to result in the same day.
Immobilizing the particles
The nanoparticle generator VSP-G1, outputs a clean gas stream filled with pure nanoparticles, ideal for aerosol and toxicity related research. Combining the VSP-G1 with one of the accessories enables you to get the particles out of the gas and onto your substrate for material research.
The VSParticle Features:
Safe-by-design: closed, modular system that can be unmounted and easily and safely cleaned in a fume hood
No chemicals needed: based on spark ablation, the process is purly physical and requires only electricity, a carrier gas and electrode material
Diffusion Deposition VSP-A1
Works with TEM grids, in-situ TEM/MEMs, SiOx. Applications in-situ TEM catalyst research, materials science.
Dispersed, unagglomerated particles
Sample ready in 1-10 minutes
Max sample size 1cm2
Particle Size: <1 - 10nm
Sample prep time: 5 – 15 min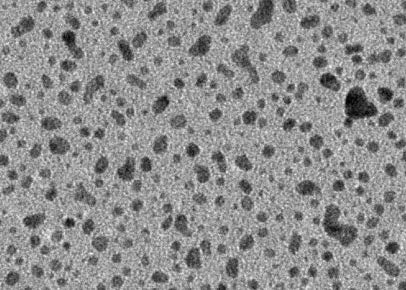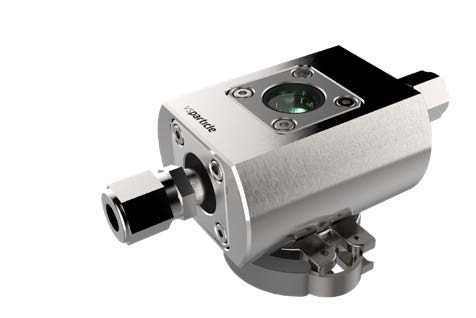 Filtration deposition VSP-A2
Works with filters, active carbon membranes, nanospun wires. Applications catalysis, batteries, filter testing.
Mix & match oxides and metallic nanoparticles
Collect particles with in-line filter
Bottom-up catalyst fabrication
Type of substrates: porous membranes, electrospun wires, carbon cloth
Max filter diameter size 47mm
Particle Size: <1 - 10 nm
Sample prep time: 1 – 5 min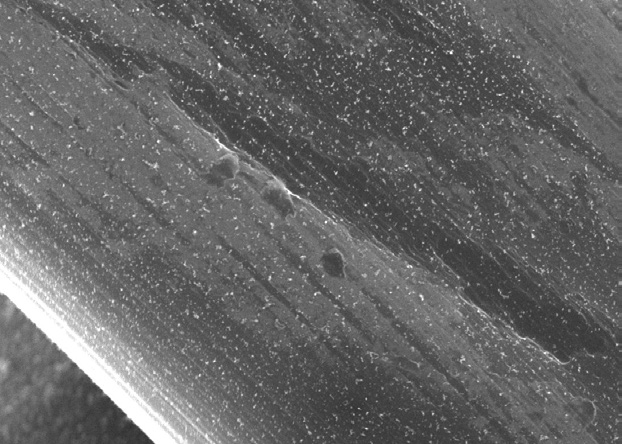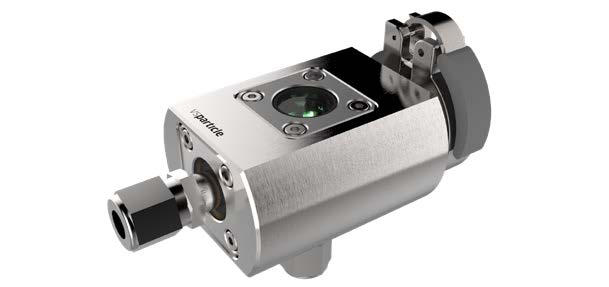 Impaction deposition VSP-A3
Works with TEM grids, in-situ TEM/MEMs, SiOx. Applications catalysis, in-situ TEM, sensors and batteries.
Mix & match oxides and metallic nanoparticles
Max sample size 1 mm2
Primary particle Size: <1 - 10 nm
Sample prep time: 1 – 5 min