Nanoparticle Material Diversity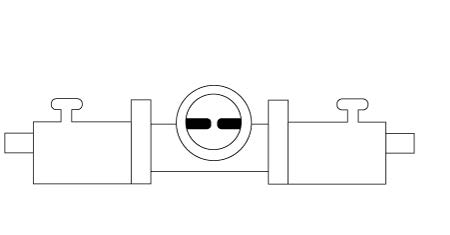 The VSP electrodes enable the ultimate material versatility for nanoparticle research. The easy plug & play system means switching from one material to the next can be done in a matter of minutes. Source material is supplied in the form of electrodes. The electrodes work with a click system, enabling easy and quick switching of materials.
Control Particle Size with Gas Flow and Spark Energy
Adjust gas flow rate
Adjust gas voltage
Adjust tube length
---
Generate metallic nanoaerosoles
Offering a broad range of materials and material combinations that can be directly used with the VSP-G1. All solid conductive and semi-conductive materials that can be processed into electrodes can be used in the nanoparticle generator. This allows for the creation of bimetallic particles, nano-alloys or materials that are immiscible in bulk state. To make your life easy standard electrodes are provided with the system. Different compositions and purities are available on request.
Elements highlighted in green are compatible with spark ablation. Elements in green may be used in the spark ablation process (e.g. as carrier gas or modifier).
Particles are generated at a push of a buttons using only three settings to define size distribution:
Base materials, exotic materials, alloys supported
Switch electrodes and reproduce in a matter of minutes
Choose material composition and insert electrodes
Electrode Features
Electrodes come in 2 different sizes for use to support a wide variety of needs and applications. The large version is used for base materials and high output applications. The small diameter version can be applied for expensive materials to reduce cost of nanoparticle generation.