QSense System Modules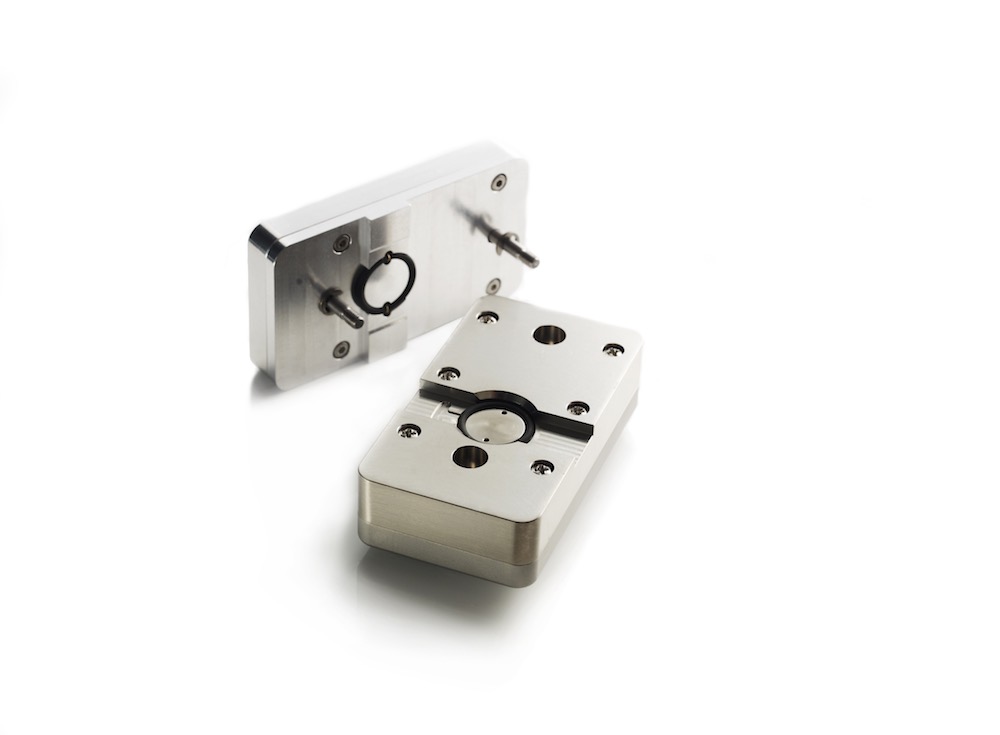 QSense Flow module, QFM 401
This standard QSense Flow Module is included with the Explorer (one module) and Analyzer (four modules) instruments. QSense flow modules are made of aluminum and titanium and the o-rings and sealing are made of viton. More chemically resistant materials are available upon request.
Ideal for research on:
Standard liquid-based mass sensing measurements
Nanoparticle interactions
Enhanced oil recovery and asphaltene interactions
Cleaning efficacy from detergents and surfactants
Protein and biomolecule interactions
API Interactions with surfactants and materials
Cell-molecule interactions
Biomaterial screening
Hydrolysis
Biosensors
Layer-by-layer polyelectrolyte deposition
Biomineralization kinetics
Water purification
Plus more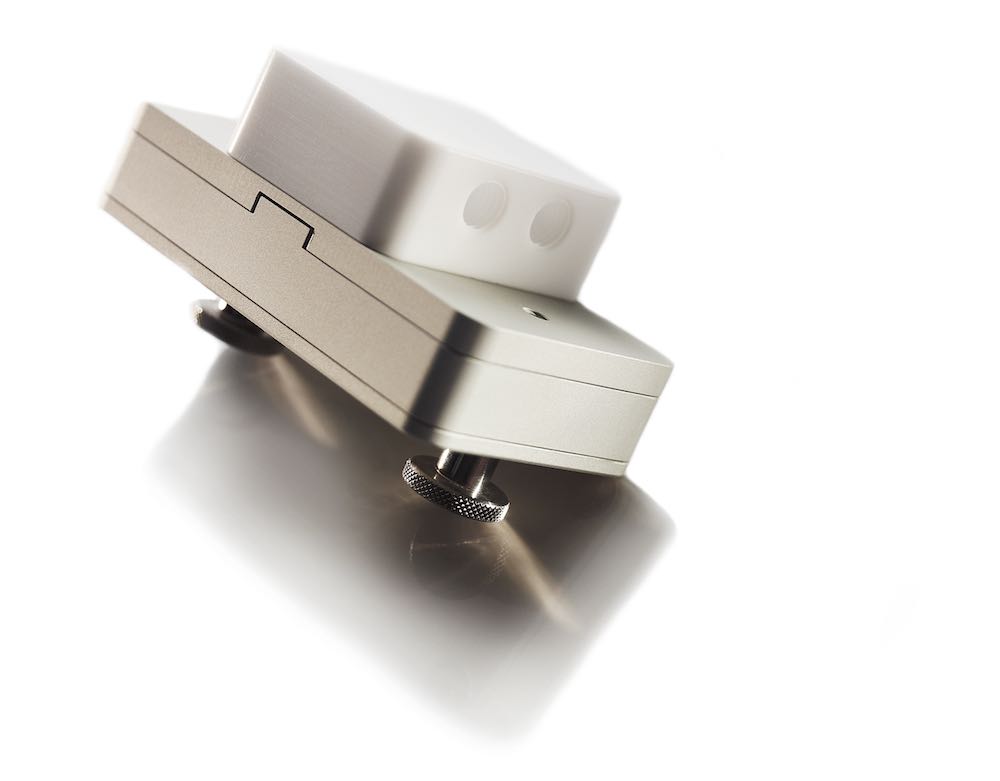 QSense PTFE Flow module, QTM 401
The PTFE Flow Module is suitable for flow or stagnant measurements where the reagents or molecules are sensitive to interactions with titanium. The PTFE flow module is similar to the QSense Flow Module (QFM 401) but the titanium flow part is exchanged for PTFE (Teflon™-like).
Ideal for experiments similar to the standard QSense Flow Module (QFM 401), but where sticky, hard-to-clean fluids and particulates are used.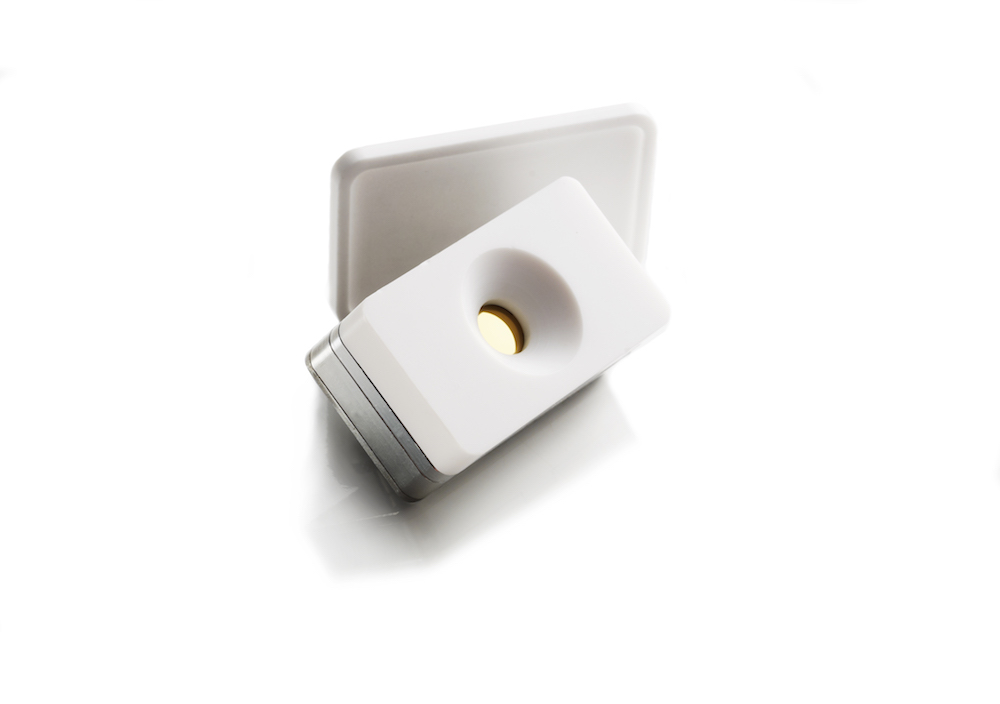 QSense Open module, QOM 401
The open module is an optional module compatible with all Q-Sense systems. It is designed to allo for direct access to the sensor surface so actions like pipetting directly onto the sensor surface can be done. The open module comes with a lid to avoid evaporation of samples and to improve measurement stability.
Ideal for research on:
Simultaneous microscopy and mass monitoring
Pharmacology
Mammalian cells
Bacteria
Self-assembly
UV curing properties
QSense Humidity module, QHM 401
Compatible with all QSense systems, the sensor surface of this module is separated from the liquid flow by a GORE™ membrane, creating an air-filled compartment over the sensor. Flowing saturated salt solution over the membrane will generate a specific and controlled relative humidity in the volume above the sensor surface.
Ideal for research on:
Film and coating hydration
Swelling
Food science
Protein hydration
Surfactant hydration
Paper and print
Cellulose
QSense Simultaneous Technique Enabling Modules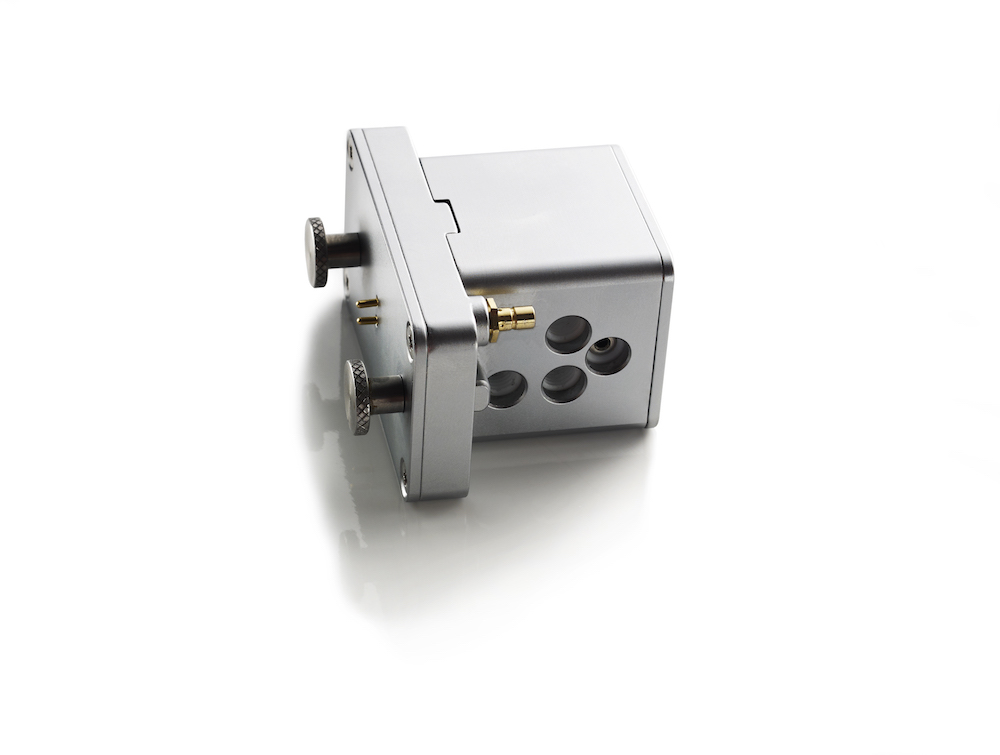 QSense electrochemistry module, QEM 401
The QSense Electrochemistry Module allows for simultaneous Quartz Crystal Microbalance with Dissipation Monitoring and Electrochemical measurements (EQCM-D) or QCM-D and Electrochemical Impedance Spectroscopy (EIS) measurements. The design enables flow measurements and withstands the harsh conditions necessary for some electrochemistry applications.
Ideal for research on:
Catalysis
Fuel cell
Batteries
Conducting polymers
In situ polymerization
Metal plating and stripping
Lipid membrand and protein membrane characterizaiton
Small molecule detection
Redox experiments
Electrochemical regeneration for pollution treatment
Self-assembled monolayer characterization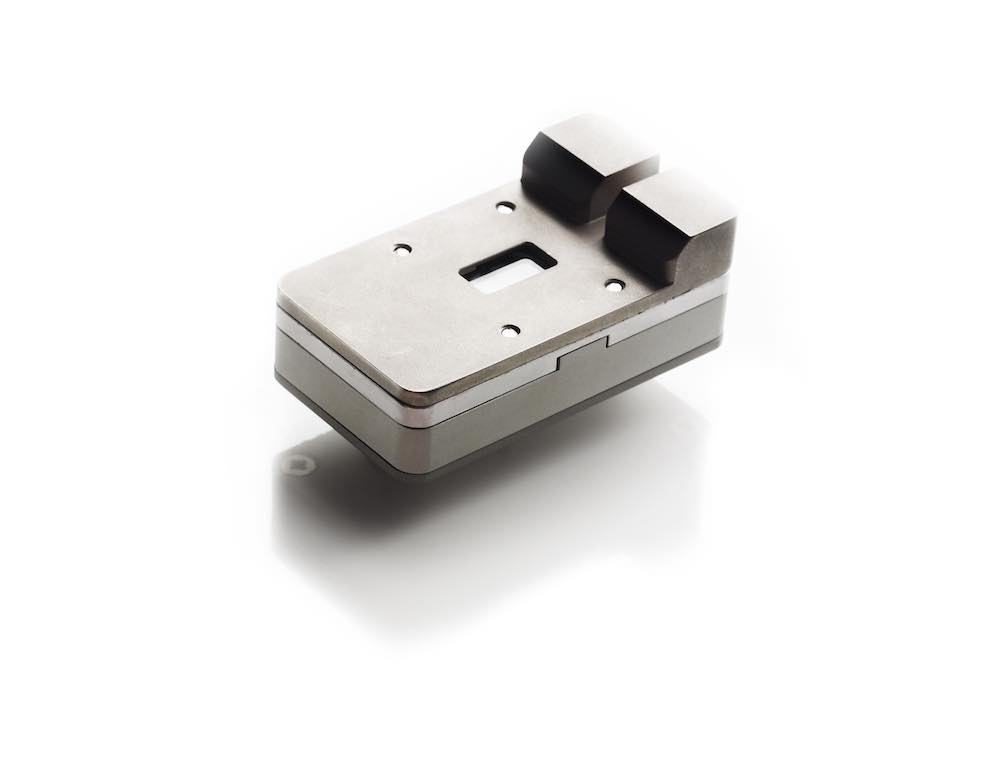 QSense Window module, QWM 401
Compatible with all QSense systems, this optional flow cell module allows for optical access to the sensor surface for experiments with UV-induced reactions and fluorescence detectors. When combined with the compactly designed QSense Explorer, which fits most microscope stages, microscopic analysis of the sensor surface is enabled.
Ideal for research on:
UV and photo-induced curing and crosslinking
Light-stimulated molecular motors
Simultaneous microscopy and QCM-D on bacterial and mammalian cells to measure:

Cell morphology changes
Ligand specificity
Cell-polymer interactions
Microvesicle release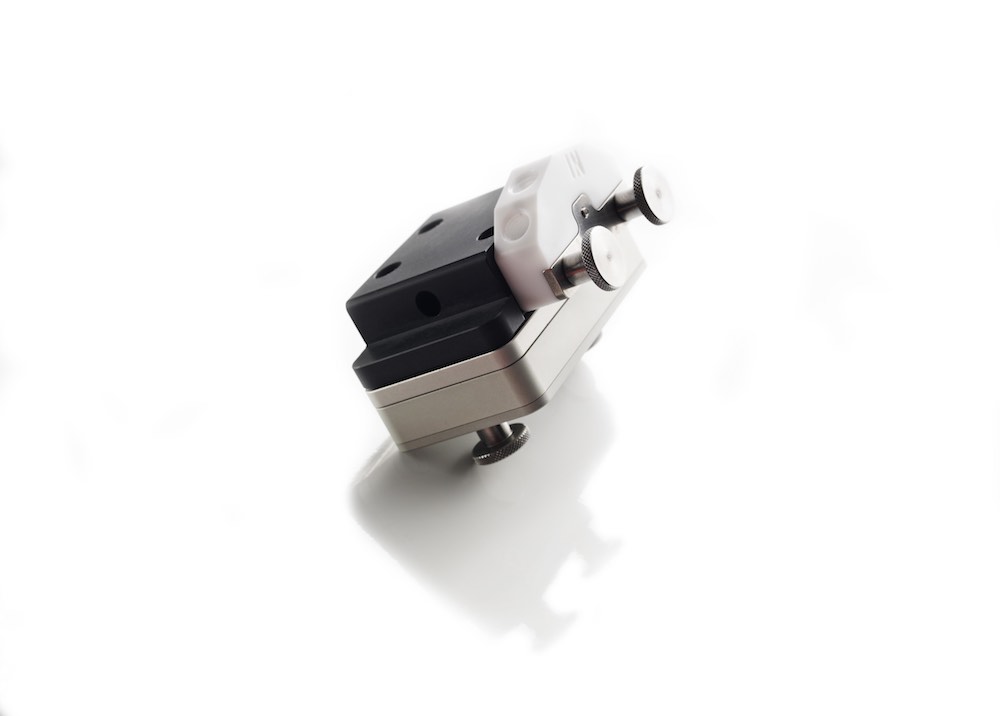 QSense Ellipsometry module, QELM 401
Compatible with all QSense systems, this optional ellipsometry module enables simultaneous QCM-D flow experiments and ellipsometric measurements on the same substrate. The complementing measurements allow for greater insight into the hydration properties of the surface and molecules being measured.
Ideal for research on:
Hydration and coupled solvent studies
Surfactant efficacy
Film reactions to temperature changes
Protein conformation studies
Multilayer characterization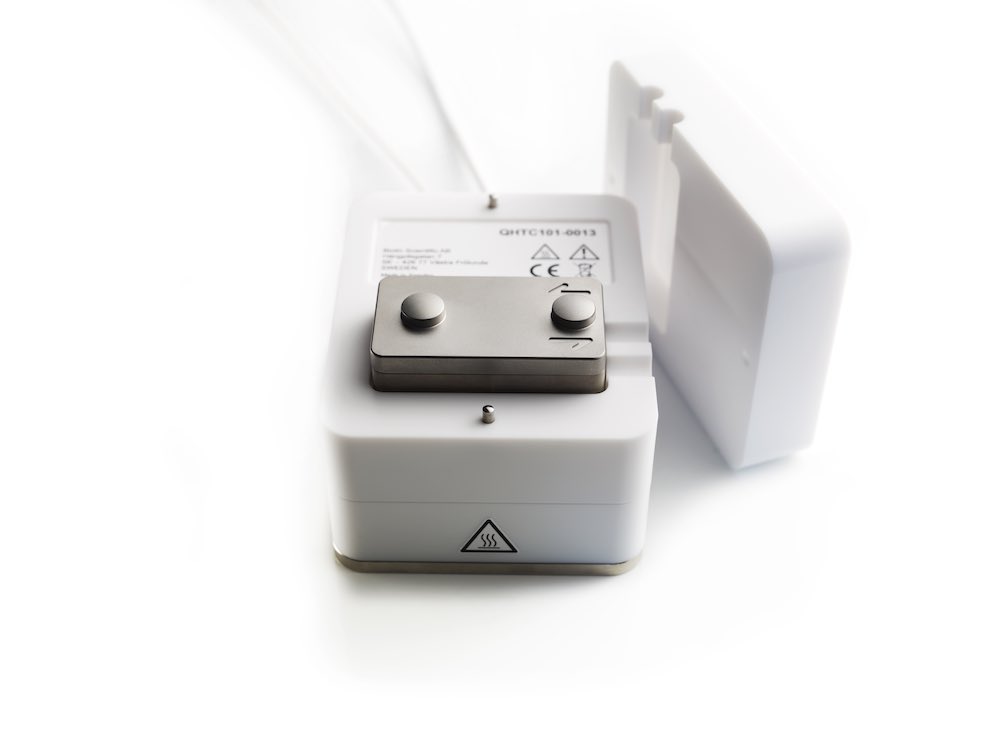 QSense High temperature chamber, QHTC 101
Compatible with all QSense systems, this optional High Temperature Chamber allows for measurements to be performed at an extended temperature interval and includes the standard QSense Flow Module, QFM 401. Allowing for measurements both under flow and stagnant conditions. In room temperature, the working temperature of the chamber is +60 °C (For example if room temperature is 20 °C it is possible to reach 80 °C).
Ideal for research on:
Model oil and gas systems
Viscous materials
Waxes
Etching and dissolution
Metal-organic frameworks
Temperature-responsive polymers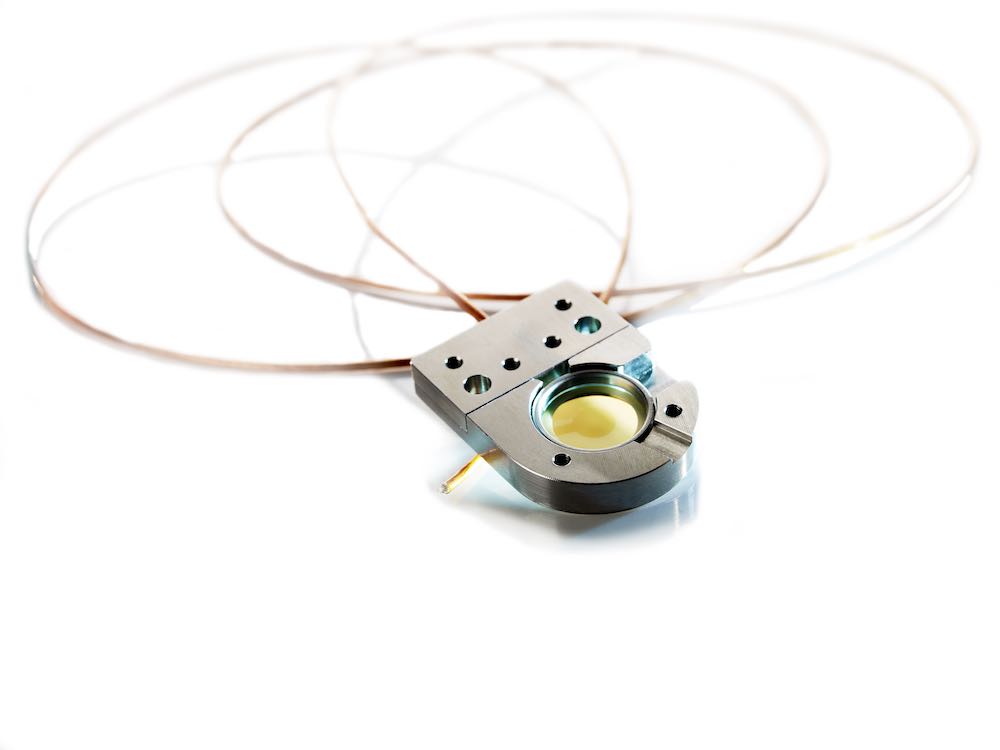 QSense ALD Holder, QVH 401
The Atomic Layer Deposition (ALD) holder is designed for QCM-D measurements at pressures different from the ambient in gas phase. The holder is open on both sides of the sensor to prevent uneven pressure changes over the two sensor faces, enabling measurements in both low and high ambient pressures.
Ideal for research on:
High pressure measurements
Molecular deposition
Layer-by-layer growth
Solar cells