Your World in a Sensor
To purchase QSensors please visit our webstore: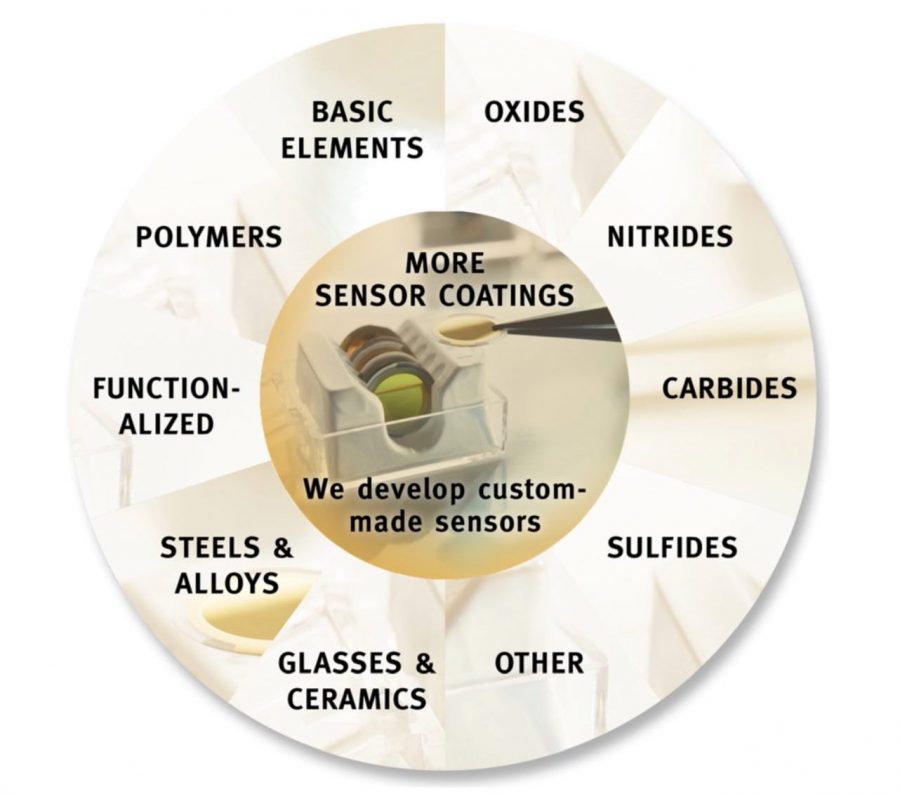 Our quality – your research success
Q-Sense takes pride in the extensive range of high quality sensors developed and produced in our world class in-house facilities. When you buy Q-Sensors they are quality tested to ensure reliability and quality guaranteed for QCM-D studies.
All this so you can get the most out of your time spent planning and executing experiments.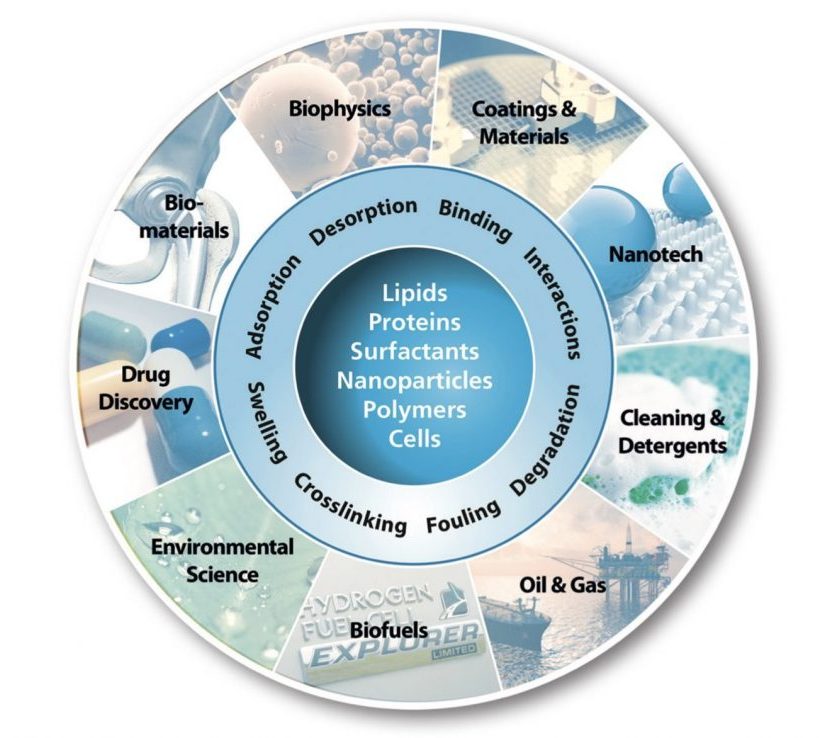 Our wide range – your possibilities
Q-Sense standard collection of Q-Sensors contains a wide range of materials such as basic elements, polymers, steels and functional surfaces and much more to accommodate the many different customer needs.
Customers are found in research ranging from molecular and medical sciences, to environmental sciences, oil and gas and detergent and cleaning research.
Explore the list of coating materials to discover your research possibilities.
Click on a link to open the file in a new window:
Category
QSensor Specification
Basic Elements
Aluminum, cobolt, chromium, copper, Gold, Iridium, Magnesium, Molybdenum, nickel, Palladium, Platina, Silica, Silver, tantalum, titanium, tungsten, Zirconium
Oxides
Silicon dioxide, rough Silicon dioxide, aluminium oxide, Iron oxides, Zirconium Silver oxide, Magnesium oxide, titanium dioxide, Indium-tin oxide.
Nitrides
Tantalum nitride, Silicon nitride, titanium nitride
Carbides
Iron carbide, Silicon oxycarbide, Silicon carbide
Sulfides
Copper sulfide, Iron sulfide, nickel sulfide, Zinc sulfide
Polymers
Polystyrene, amorphous flouropolymer 1600 (teflon® like), nylon, Polyethyleneterephtalate, Polyurethane, Polymethylmetacrylate, Polyvinylidenediflouride, Polyiminoethylene
Functionalized
Biotin, His-tag capturing
Glasses
Borosilicate, Soda-lime, Lead
Steels & Alloys
SS2343, L605 Steel, SS2348, cobalt-chromium-tungsten-nickel-manganese alloy, nickel-chromium alloy
Other
Hydroxyapatite, au with ti-adhesion, cellulose, aluminum silicate, Barium titanate, calcium phosphate, aluminum silicate, rough Gold, calcium carbonate.
Sensor Specifications
Frequency
4.95 MHz +/- 50 kHz
Cut
AT
Electrode Layer
40 nm – 1 μm
Size
Diameter: 14 mm, thickness: 0.3 mm
Finish
Optically polished, surface roughness of electrode less than 3 nm (RMS)
* Please note: New coatings are regularly added, contact us for more information.