Phenom XL Desktop SEM with Perception GSR Software
The world's first dedicated Desktop SEM that pushes the boundaries of desktop SEM with perception GSR software. Combining automated gunshot residue (GSR) software and hardware in a fully integrated system with enhanced user-friendliness, reliability and analysis speed. It features the proven ease of use and fast workflow of the Phenom series but has the largest sample chamber of any desktop SEM and offers an unprecedented opportunity for automation.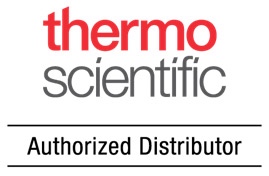 ---
Features
The Phenom XL desktop SEM features the largest sample stage of any tabletop SEM while maintaining all of the advantages of the original Phenom platform.
Automated Gunshot Residue analysis and classification software packaged based on Perception software
SEM and EDS are integrated into one easy to use software package
Calibration sample
Fastest vent/load cycle for high throughput
Motorized XY stage
Color optical camera for single-click navigation
Charge reduction mode reduces need to coat samples
Small footprint
No infrastructure needed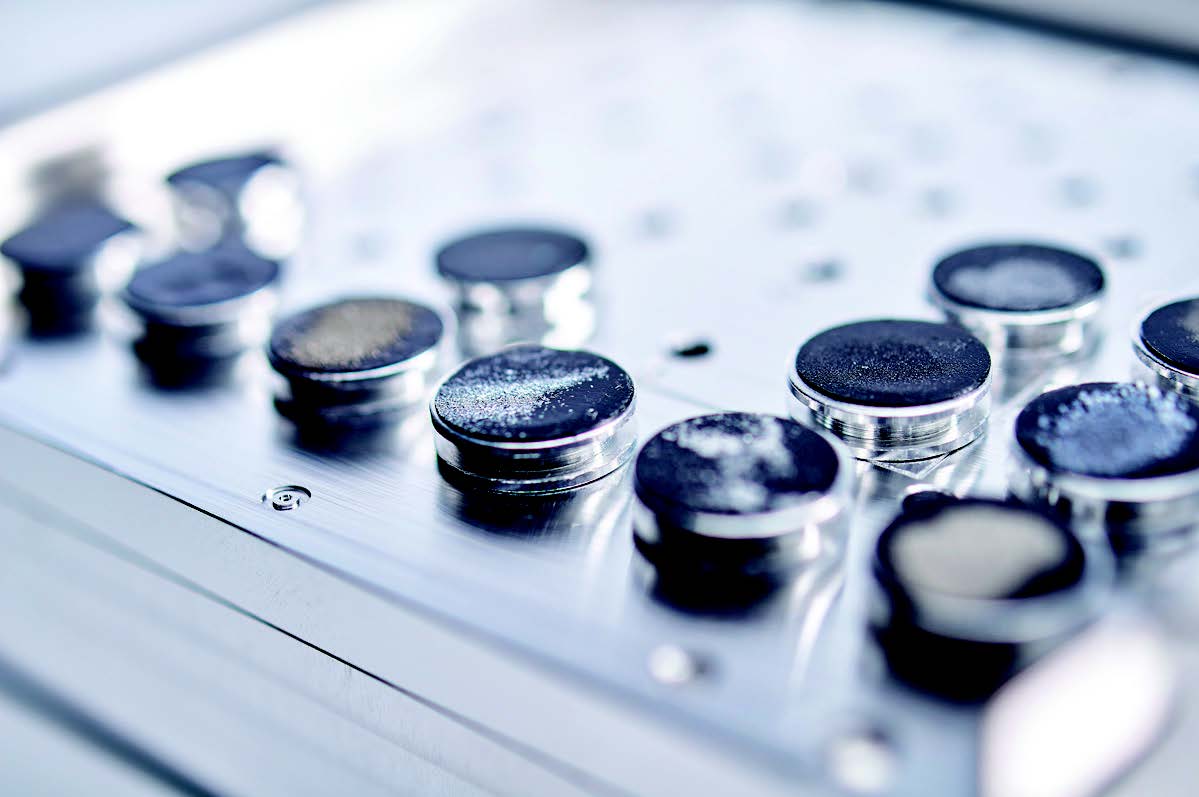 The Phenom XL Perception GSR comes equipped with a chamber that can handle a scan area of 100 mm X 100 mm. The software uses the internal scan control of the SEM, enabling accurate and precise beam positioning for the GSR particle verification step. The standard sample holder allows for automated analysis of up to 30 12mm GSR pin stubs plus the necessary calibration samples. Sample loading is simple and easy, and the proprietary venting/loading mechanism ensures the fastest vent/load cycle in the world.
---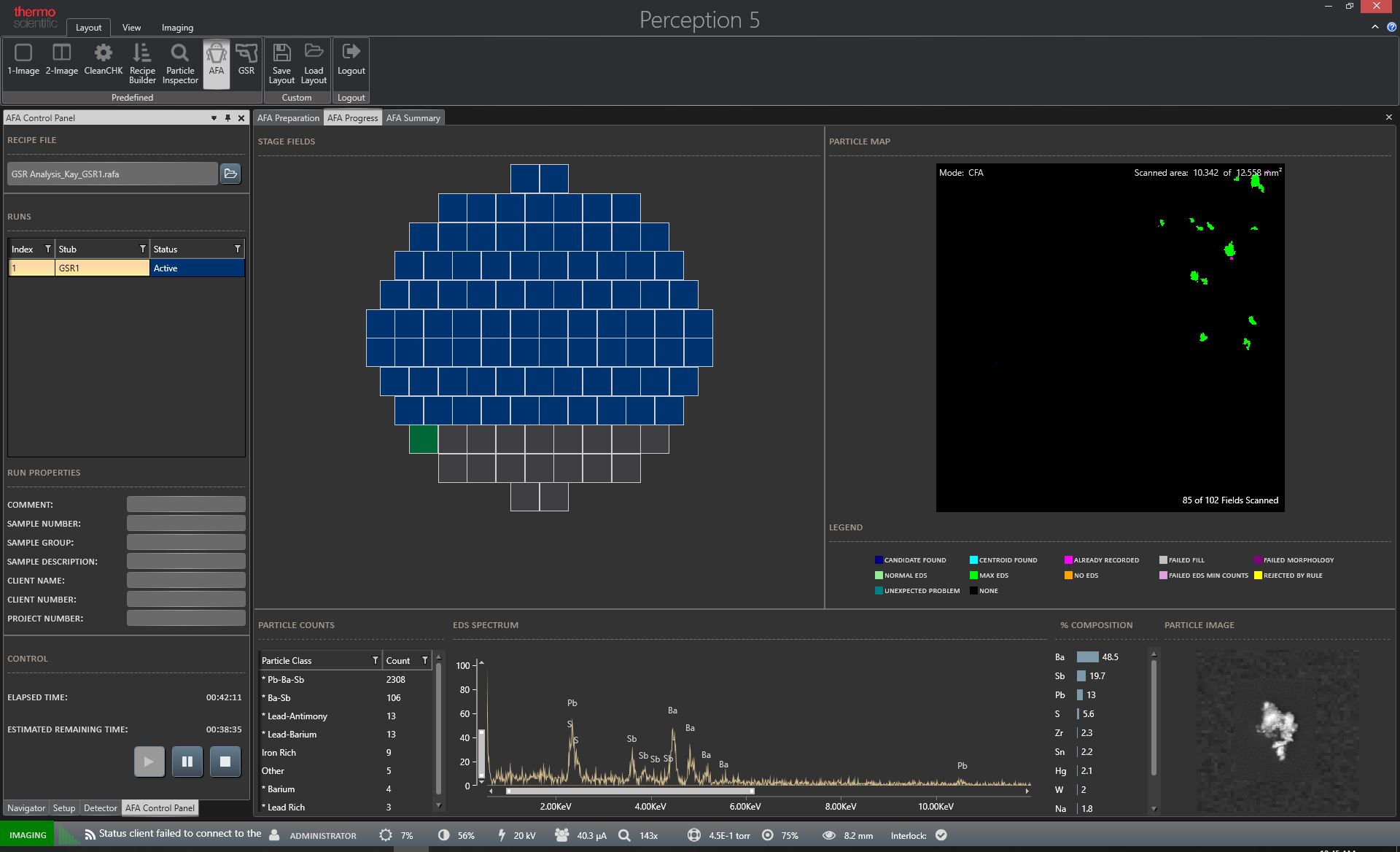 Perception GSR software allows individual labs to easily create custom recipes based on standard operating procedures (SOPs). Based on a standard building block recipe interface, data acquisition can be fully automated for particle location and EDS analysis with reliable and repeatable results.
Intuitive User Interface
Compliant with ASTM E1588-17
≤ 98% hit rate on plano artificial GSR sample
Compliant with ENFSI Est Practice Guidelines 2006
Extensive reporting capabilities with flexible customization templates
Supports manual revisiting and validation of particles
---
---
Specifications
Category
Phenom XL SEM Perception GSR Specifications
Optical navigation camera
3 – 16x magnification; color image; bright-field & dark-field illumination
SEM magnification
Max. 100,000x
Resolution
< 10 nm
Digital zoom
Max. 12x
Light Optical
Bright field/dark field modes
Electron Optical

Long lifetime thermoinic source (CeB6)
Multiple stable beam currents

Acceleration voltages
4.8 – 20.5 kV
Vacuum modes
High, medium, and low vacuum
Detectors
BSD
EDS
SED (optional)
Sample size
Max. 100 mm x 100 mm
Up to 30 x 12 mm pin stubs
Sample height
Max. 40 mm
More info
Compare Scanning Electron Microscope Models