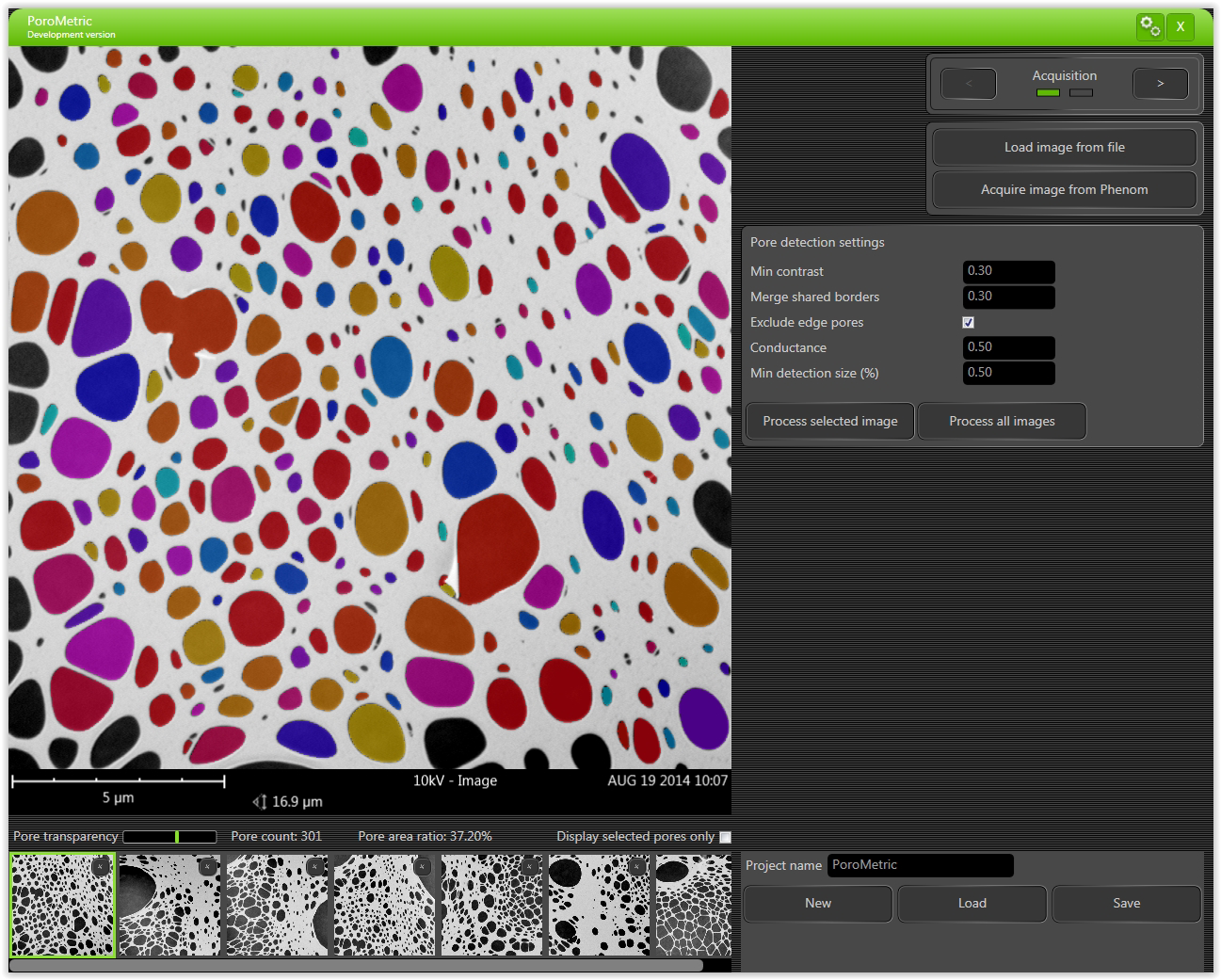 Automated Pore Analysis
The Phenom scanning electron microscope allows easy generation and analysis of images of porous samples. The fully automated pore analysis measurements of PoroMetric allow a level of visual exploration beyond optical microscopy that can lead to new discoveries and innovations.
Key Specifications:
Integrated software in Pro Suite for online and offline analysis
Correlate pore features such as area, aspect ratio, circle equivalent diameter
Detection speed up to 1000 pores/minute
Combine with Automated Image Mapping for statistical data with high-quality SEM images
Intuitive user interface
Manual measurement capability
PoroMetric provides a better understanding of the characteristics of the materials, as it extracts detailed information of the complete set of pores. You can easily analyze pore parameters such as pore size and aspect ratio and gather data on the distribution of pores. PoroMetric is the first in its class when it comes to measurements of pores as data on all pores is made available. This results invaluable information on the pore structure as well as information on the porosity and filtration process.
The data and generated images can be exported in the selected format to be used as a reporting tool. The Phenom automated pore analysis solution allows users to obtain the data they need when they need it. PoroMetric accelerates pore analysis and improves product quality.