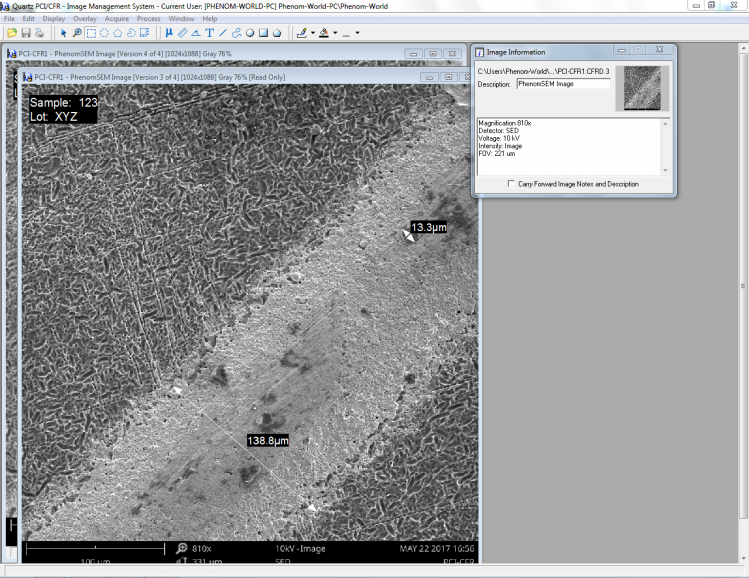 Quartz PCI/21 CFR Part 11
In order for a microscope to comply with the US Food and Drug Administration's 21CFR Part 11 requirements for electronic record keeping, specialized software is required to audit every processing step and retain read-only copies of the old versions of images. The Quartz PCI/CFR software provided by Nanoscience Instruments can be purchased as an add-on for any Phenom SEM in order to help labs within the pharmaceutical industry maintain a compliant SEM for QA/QC purposes. We also assist quality labs with IQ/OQ on this SEM/Software combination.
When Quartz is operating, the acquisition of an image and all of the data processing that takes place afterward is recorded in a secure audit trail and all exported data is cryptographically signed to ensure tampering doesn't occur.
Specifications
Secure audit trail.
User authentication required before software starts and after periods of inactivity.
Retains copies of all versions of data.
Use of encryption and digests to ensure data integrity.
Export digitally signed PDF files.
Includes several common image manipulation functions.
IQ/OQ available.