Join Nanoscience Instruments on May 27th for a webinar on Surface and Interfacial Tension measurements utilizing the Attension Theta Flex.
Surface and interfacial tension influences our daily lives, from doing laundry to preparing food, and it is also critical in industries from pharmaceuticals to semiconductors. With the Attension Theta Flex optical tensiometers and Attension Sigma force tensiometers, making surface and interfacial tension measurements is easy, but scientists and engineers might not understand the full potential of these measurements. Critical micelle concentration (CMC), interfacial dilatational rheology and emulsion stability, and surface tension's relationship with contact angles and wettability, are only a few of the powerful analyses we can perform to drive our product research, development, and testing.
During this webinar we not only cover what surface and interfacial tension are, but how we can effectively measure it easily with the Attension Theta and Sigma tensiometers, why one might choose optical versus force tensiometer techniques, and how you can use that information to inform research, development, and quality control.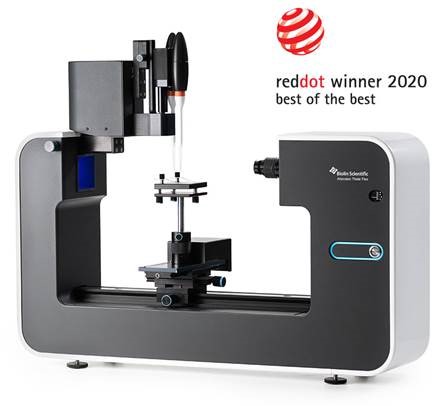 Attension Theta Flex Product Overview