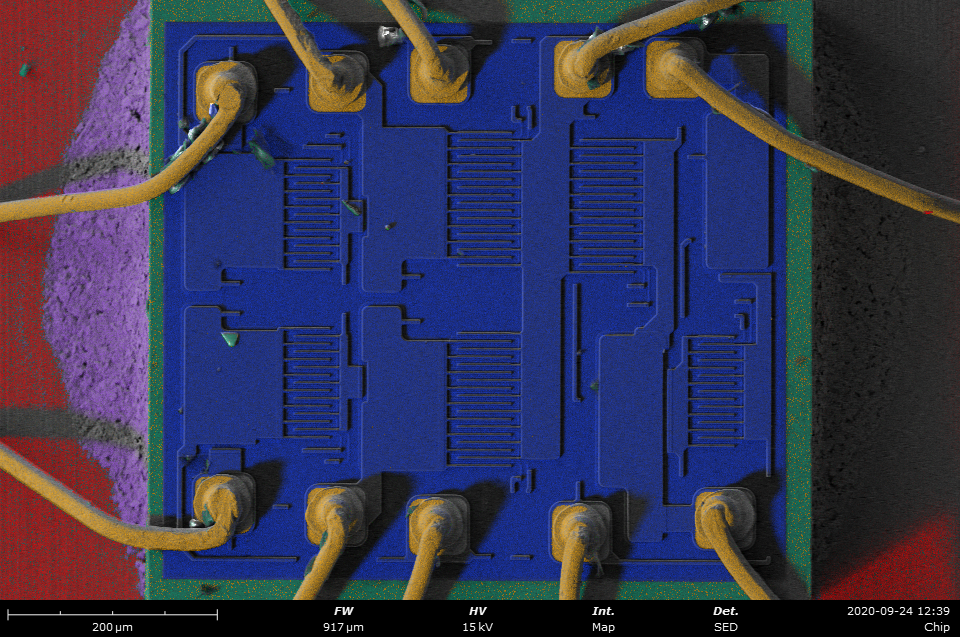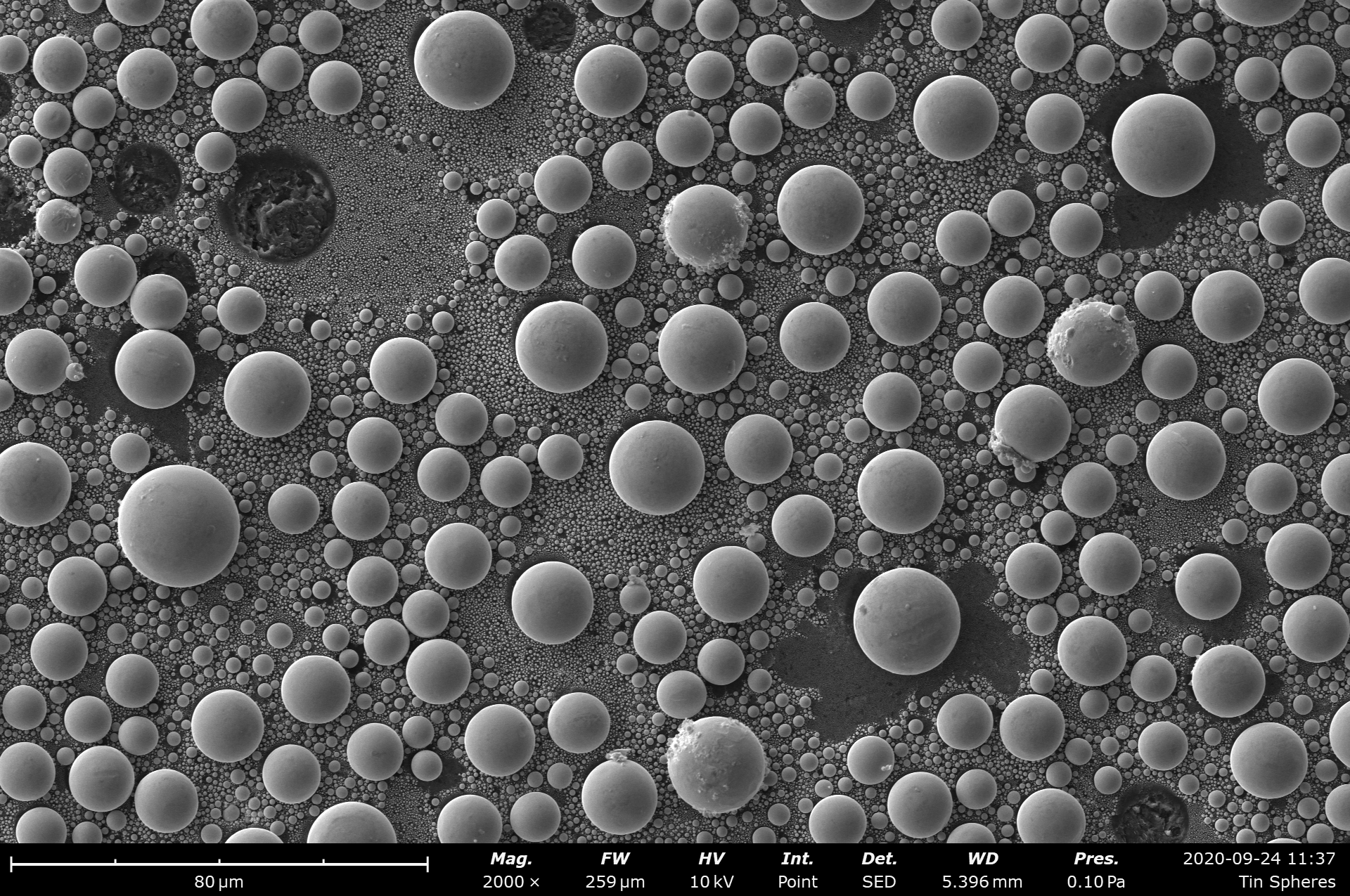 Integrated circuit EDS map
Integrated Circuit EDS Map
Phenom XL Desktop SEM
The latest innovation from Thermo Fisher Scientific, the Phenom XL G2 desktop scanning electron microscope pushes the boundaries of desktop microscopy with unprecedented opportunity for automation. Combining the proven ease of use and fast workflow of the Phenom series with the largest sample chamber of any desktop SEM.
The all-new, easy-to-learn interface features full-screen images and an average time-to-image of < 60 seconds. The unique Cerium Hexaboride (CeB6) electron source offers a long lifetime with less maintenance than tungsten. The microscope's small form factor requires little lab space, allowing you to place the Phenom exactly where you need it.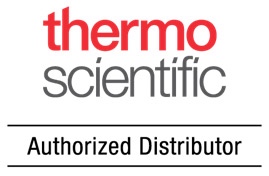 ---
Features
The Phenom XL G2 desktop SEM delivers intuitive, automated solutions that eliminates manual repetitive tasks, featuring the largest sample stage of any desktop SEM.
Fastest vent/load cycle for high throughput
Motorized XY sample stage
Color optical camera for single-click navigation
Charge reduction mode reduces need to coat samples
Elemental analysis EDS/EDX option
Secondary electron detector option
Small footprint
No infrastructure needed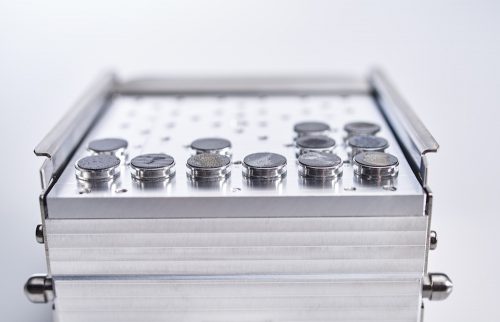 ---
Long-lifetime Cerium Hexaboride (CeB6) Source
The Phenom XL G2 Desktop SEM features a high brightness, long-lifetime cerium hexaboride source (CeB6) source that makes obtaining high quality images with fine details easy for any user. Unlike tungsten sources that can catastrophically fail during the data acquisition, the cerium hexaboride source (CeB6) makes maintenance of source replacement predictable.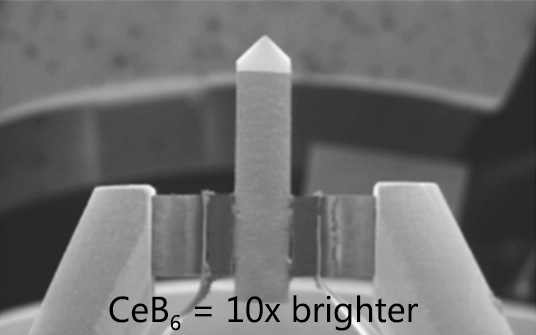 Automation
The Phenom XL G2 Desktop SEM comes equipped with the Phenom Programming Interface (PPI), a powerful method for scripting repetitive work with Python scripting.
Automatically analyze:
Particles
Pores
Fibers
Generate large SEM images with ease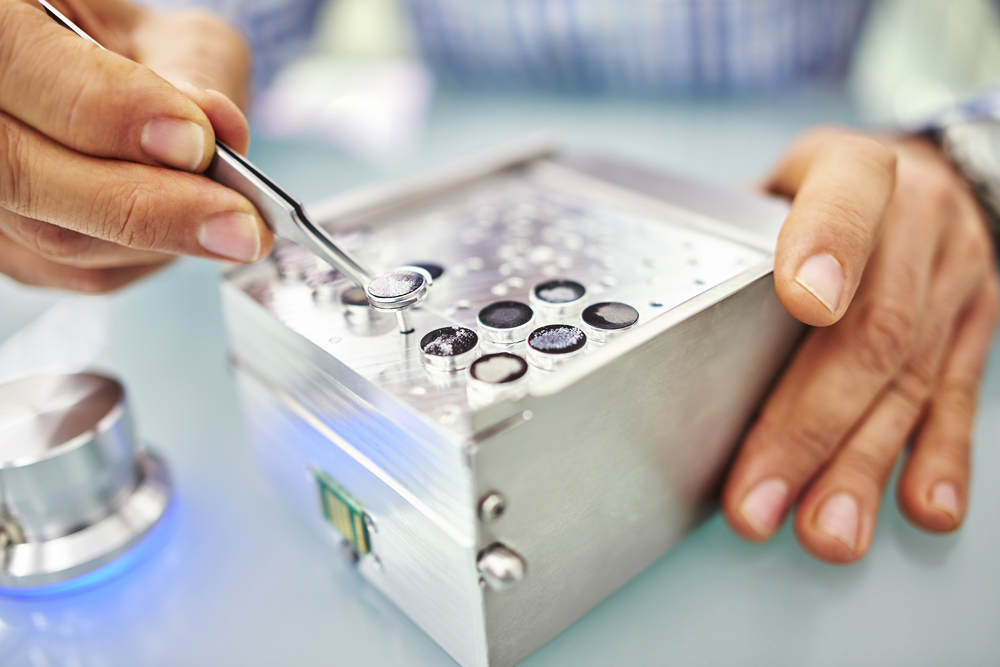 Eucentric Sample Holder
The Phenom XL G2 comes equipped with a chamber that allows analysis of large samples. Sample loading is simple and easy and the proprietary venting/loading mechanism ensures the fastest vent/load cycle in the world. Upgrade the Phenom XL G2 Desktop SEM with an eucentric sample holder to enhance data acquisition capabilities. The eucentric sample holder allows users to tilt and rotate samples to gain more insight into sample properties.
Element Identification (EID)
Equip the Phenom XL G2 Desktop SEM with an optional energy-dispersive X-ray spectroscopy (EDS/EDX) detector to obtain more material insights with elemental identification using X-ray analysis.
The built-in elemental identification software is used to control the fully integrated EDS detector. The intuitive software helps the user to collect all X-ray results in an organized and structured way.
Software options are available to meet your SEM needs, including automated and market-specific solutions.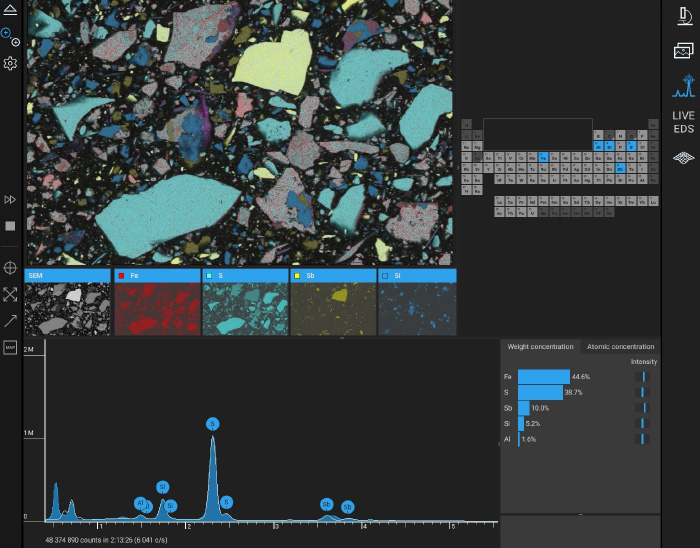 ---
All-New Phenom User Interface!
---
Specifications
Phenom XL G2 Desktop SEM
Optical navigation camera
• Color image
• Bright-field and dark-field illumination
• Magnification range: 3 – 16x
Electron source
Ultra-high brightness, long-life CeB6 crystal source
Max. SEM magnification
200,000x
Resolution
< 10 nm
Image output resolution
Up to 7,680 x 4,800 pixels
Acceleration voltages
• Presets: 5 kV, 10 kV, and 15 kV
• Adjustable range: 4.8 kV – 20.5 KV
Vacuum modes
High, medium and low vacuum
Detectors
• BSD
• EDS (optional)
• SED (optional)
Sample size
• Up to 100 mm x 100 mm
• Up to thirty-six 12 mm ∅ pin stubs
Sample height
Up to 65 mm
Compare with other Phenom SEMs