serving the nanoworld for over 20 years
Nanoscience Company History
Nanoscience Instruments was founded in 2002 by a team of energetic and experienced scientists with a mission to bring nanoscience and nanotechnology to educators and researchers in the advent of this growing field of nanotechnology. New technologies like atomic force microscopy were being leveraged for ground-breaking insights into the nanoscale world. The team used their expertise to guide and support newcomers to this industry and developed strong relationships across many fields of "nano" from education and academic research to industrial R&D and quality assurance.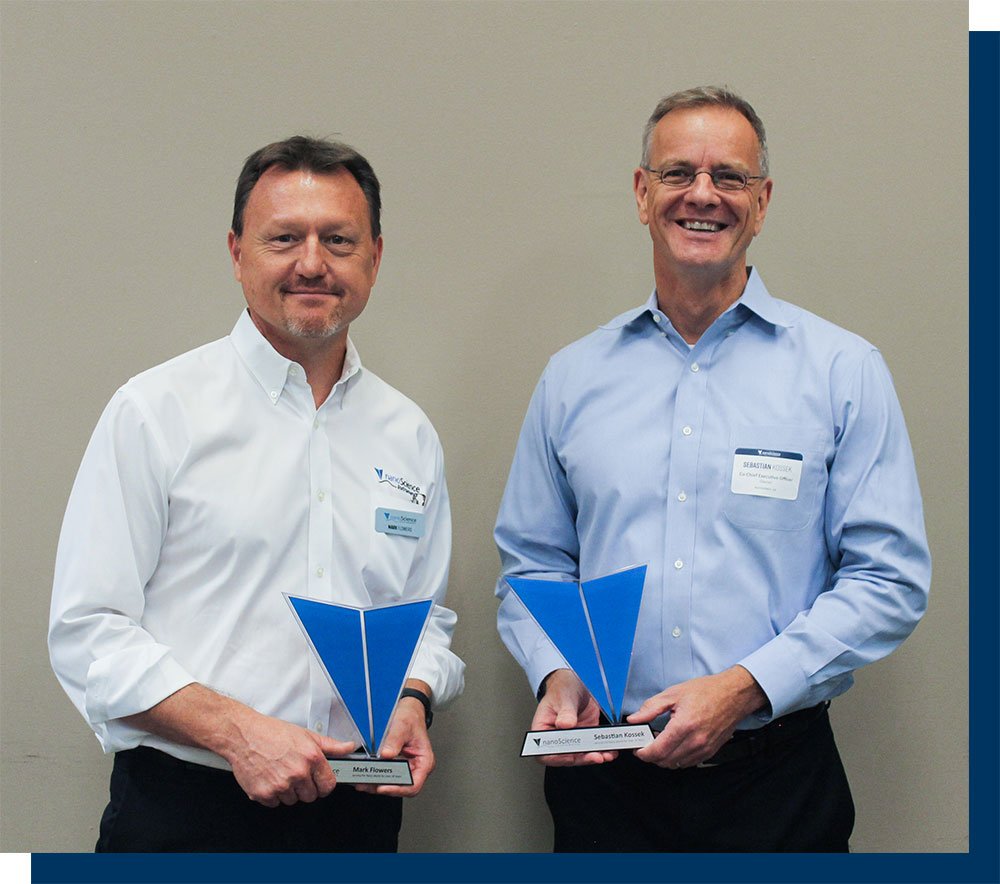 Nanoscience Instruments has continued to grow into an instrument solution provider helping customers solve the most complex and challenging nanoscale problems. Growth led to the addition of a service division to maintain and repair instrumentation. In addition to the expanding Phoenix, AZ headquarters, application labs were set up across the United States, including in the Boston and Washington DC metro areas. Expansion into analytical services with the launch of Nanoscience Analytical allows the team to further leverage their knowledge to assist researchers not currently looking to purchase instrumentation.
Want to advance your career with Nanoscience Instruments?