Potentiostats & Galvanostats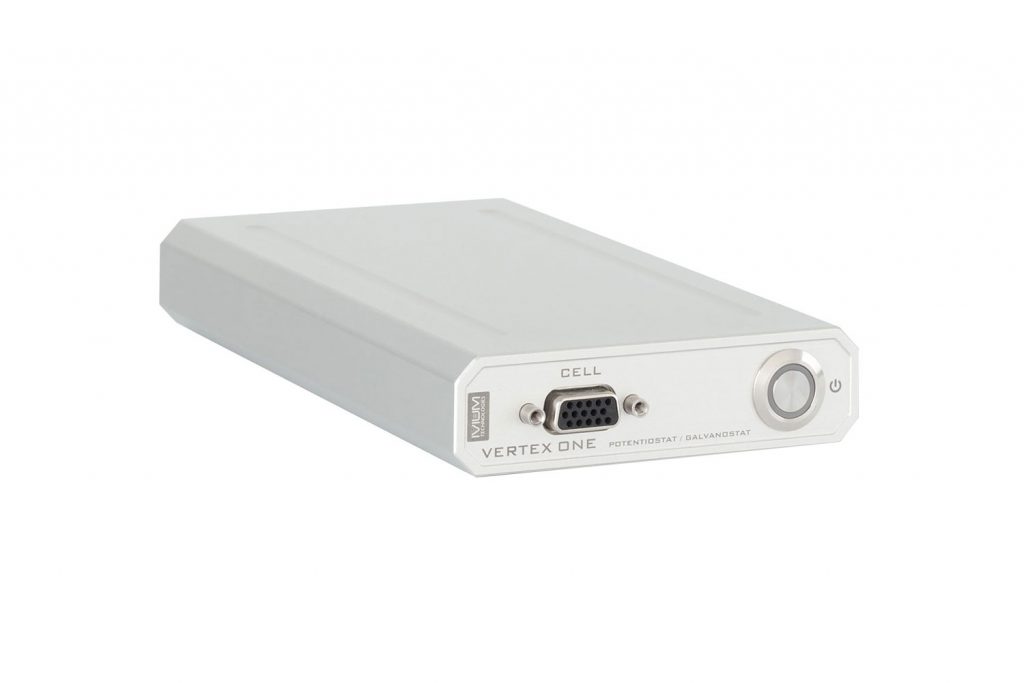 The Vertex.One is an entry level potentiostat/galvanostat/ZRA with optional FRA/EIS. This versatile, budget-friendly, single-channel instrument is ideal for the beginner to make research quality measurements. Ideal for corrosion, bench laboratory, and battery materials experiments, the Vertex.One is capable of all standard electrochemical techniques and includes a complete suite of IviumSoft control and data processing software (for Windows-based PCs).
The robust design, the wide specification range, the floating operation, and the availability of a wide range of electrochemical techniques makes the Vertex.One ideal for many applications, including:
educational
basic electrochemistry
batteries
corrosion
sensors
Talk to an
Electrochemical Expert

Today!
The Vertex.One is supplied either as the DC version (Vertex.One.DC) which is capable of all standard DC techniques or as the EIS version (Vertex.One.EIS) which has added FRA/EIS capability. The DC version can be upgraded to include FRA/EIS capability at a later date. The instrument can also be expanded with an integrated True Linear Scan module (contact Ivium/your local distributor for details).
Automatic current range selection over all available current ranges
Automatic variable noise filter and potentiostat/galvanostat stability settings
Simultaneous acquisition of current/potential and peripheral signals
Real-time data display up to 500 pnts/s. Acquisition up to 300,000 pnts/s is stored in instrument memory
Applicable scanrates: 1µV/s to 10,000V/s
Minimum interval time: 3.33µs (0.125µs resolution)
Result optimization by automated tuned filters, gain amplifiers and DC-subtraction
User-selectable floating operation
Want to learn more?
Talk to an electrochemical specialist today: