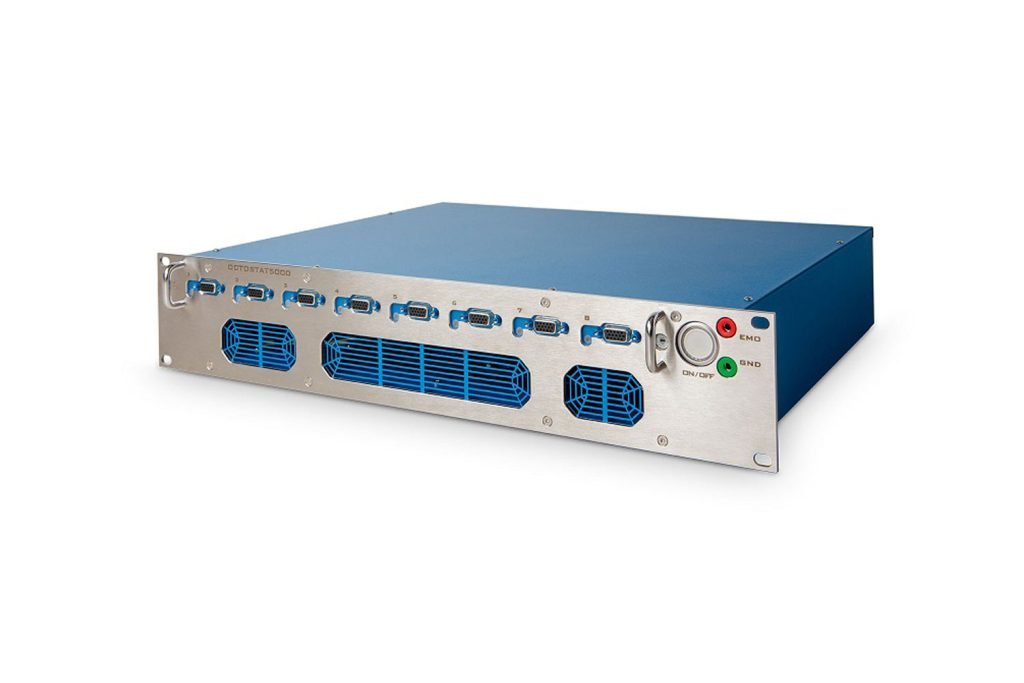 The OctoStat is designed for applications where multiple cells are operated in parallel for long periods of time, such as battery/fuel cell testing, electrode development, biotechnology, and corrosion.
The OctoStat offers a complete package. The hardware includes a built-in dedicated Frequency Response Analyser for each channel, low current measurement possibility down to 100pA full-scale with fA resolution, and an analog measurement channel for secondary signals such as temperature. All measurement and data processing software is included.
Designed for battery/fuel cell testing
8-channel Potentiostat/Galvanostat/ZRA
19″ rack-mountable housing
Up to 128 channels/rack
Affordable high-spec electrochemical test system
Each channel: Dedicated embedded FRA/EIS
3 variations: 30 mA, 200 mA, and 5000 mA
Talk to an
Electrochemical Expert

Today!
The maximum current or potential of the instrument can be defined by the operator. Thus valuable samples may be protected, and unsafe situations prevented.
Data security & Connection
The OctoStat is equipped with an integrated DataSecure module:
Data is stored onboard independently of the computer.
Connection of multiple PCs is possible.
Automatic current range selection: 100pA to 100mA/10A
Automatic variable noise filter and potentiostat/galvanostat stability settings
Simultaneous acquisition of current/potential and peripheral analog signal
Real-time data display up to 500 pnts/s
Minimum interval time: 3.33µs (0.125µs resolution)
Result optimization by automated tuned filters, gain amplifiers and DC-subtraction
Want to learn more?
Talk to a scientist: