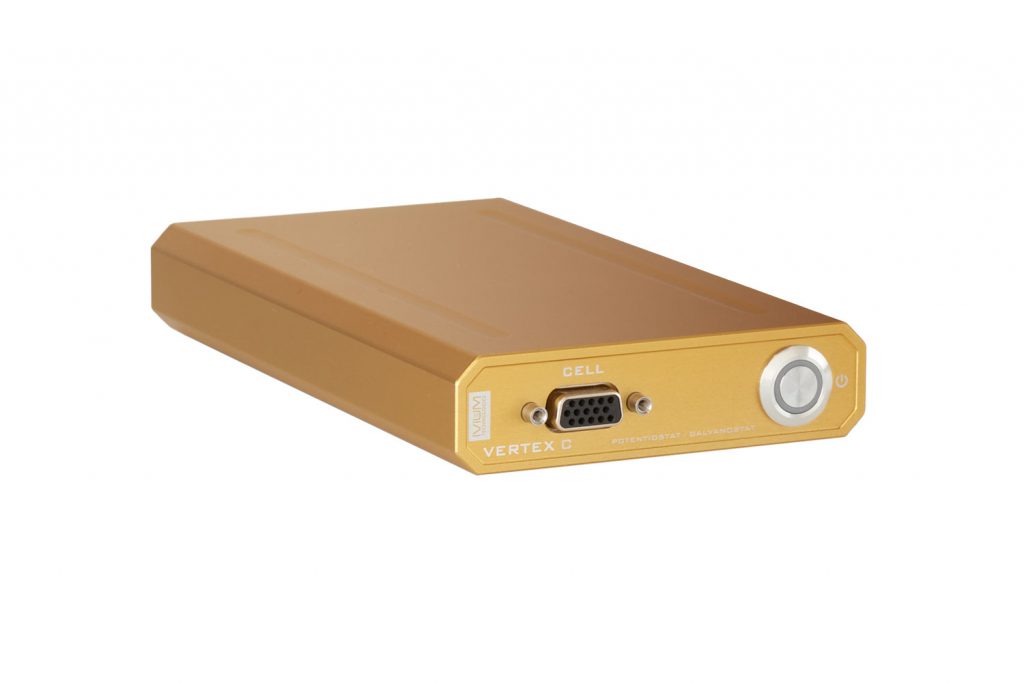 The Vertex.C is an entry level, impedance-capable potentiostat/galvanostat/ZRA. With FRA/EIS as standard, its low cost and wide specifications result in a versatile, single-channel instrument. Bipotentiostat capability is an optional add-on to round out this instrument. 
It is capable of all standard electrochemical techniques (including bipotentiostat measurements) and a complete suite of IviumSoft control and data processing software (for Windows based PCs) is included as standard.
The robust design, the wide specification range, the floating operation, and the availability of a wide range of electrochemical techniques makes the Vertex.C ideal for many applications, including:
educational
basic electrochemistry
batteries
corrosion
sensors
RRDE
Talk to an
Electrochemical Expert

Today!
The Vertex.C is supplied with FRA/EIS capability and optional bipotentiostat capability. These are integrated into the instrument (not external modules). The Vertex.C can also be expanded to include True Linear Scan module
Want to learn more?
Talk to an electrochemical specialist today: