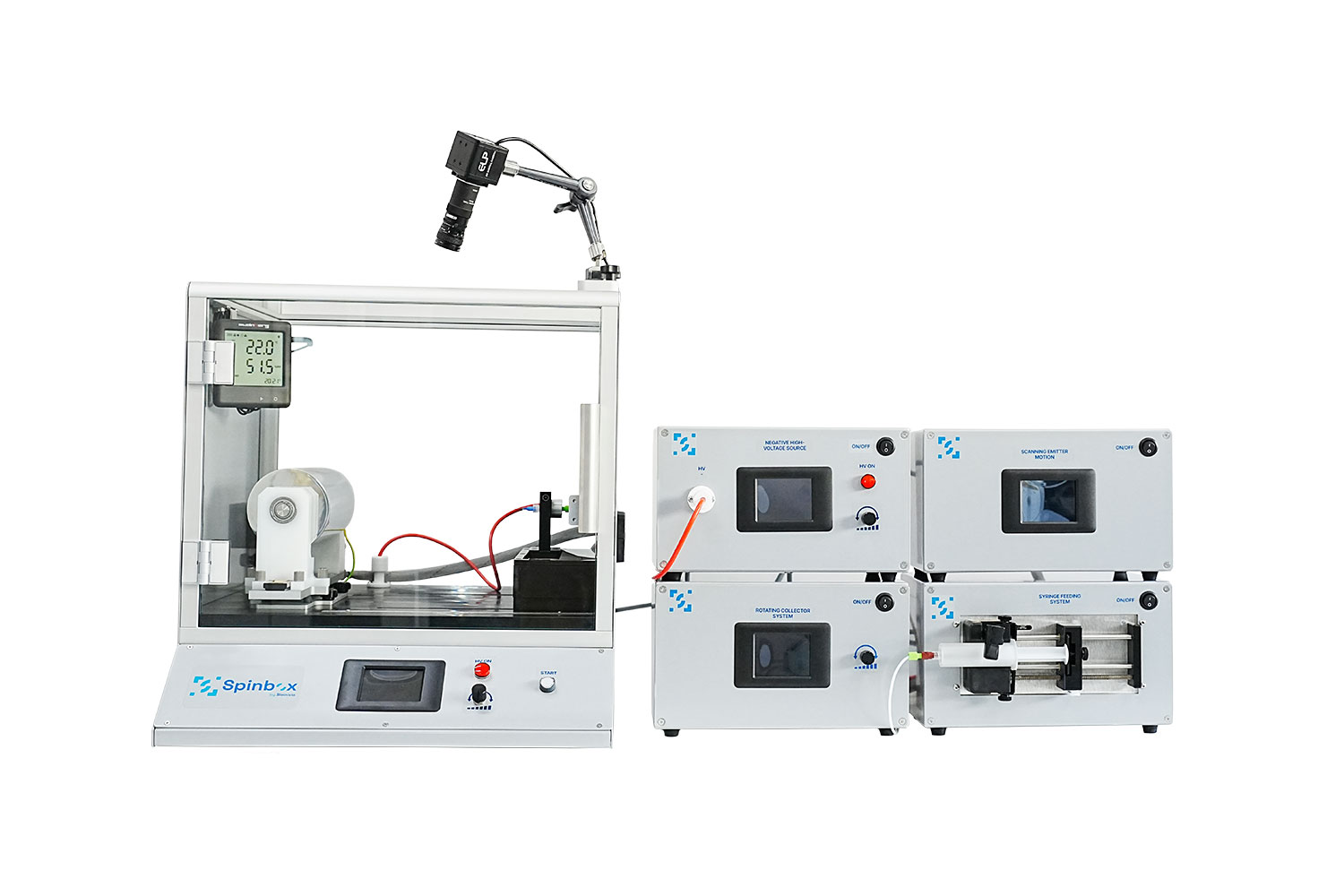 Ideal for proof-of-concept of new materials and formulations. Its wide range of capabilities and exceptional reliability allows scientists to efficiently prototype and optimize their concepts.
Research-Grade Capabilities
Control 7+ parameters for nanofiber or nanoparticle development.
Compact & Ergonomic Design
Designed to fit in small laboratory spaces with built-in critical safety features.
Spinbox Features

This equipment not only offers the basic essentials to create electrosprayed particles and electrospun fibers, but it also offers a chemically resistant cabinet and multiple features to obtain aligned fibers, core-shell particles or fibers, ability to increase uniformity and production, among many other capabilities. As compared to home-built systems, this unit also offers the advantage of a passive exhaust system to remove gas solvents from both processes allowing the user to maximize their fume hood workspace. With the capability to work in horizontal or vertical spinning configurations, this unit offers flexibility for all of your application needs.
Designed to fit in small laboratory spaces
Ergonomic design
Easy to use
Flexible configurations to meet your needs
Talk to an
Instrumentation Specialist

Today!
Standard Product Features
Small-scale production for concept development
Modular control for user flexibility
High voltage power supply (0 to +30 kV)
Solution dispensed through syringe pumps or pressurized vessels
Variable target distance (manual, emitter to collector)
Safety shut-off switches in access doors
Passive exhaust system
Optional Upgradeable Features
Adjustable negative high voltage power supply to improve sample deposition (-10 to 0 kV)
Up to three syringe pumps for coaxial or triaxial processing
Taylor cone visualization system
Rotating collector (disk, drum, mandrel)
Scanning emitter motion to improve thickness distribution
See Available Configurations
Choose from three preconfigured Spinbox kits to best suit your application: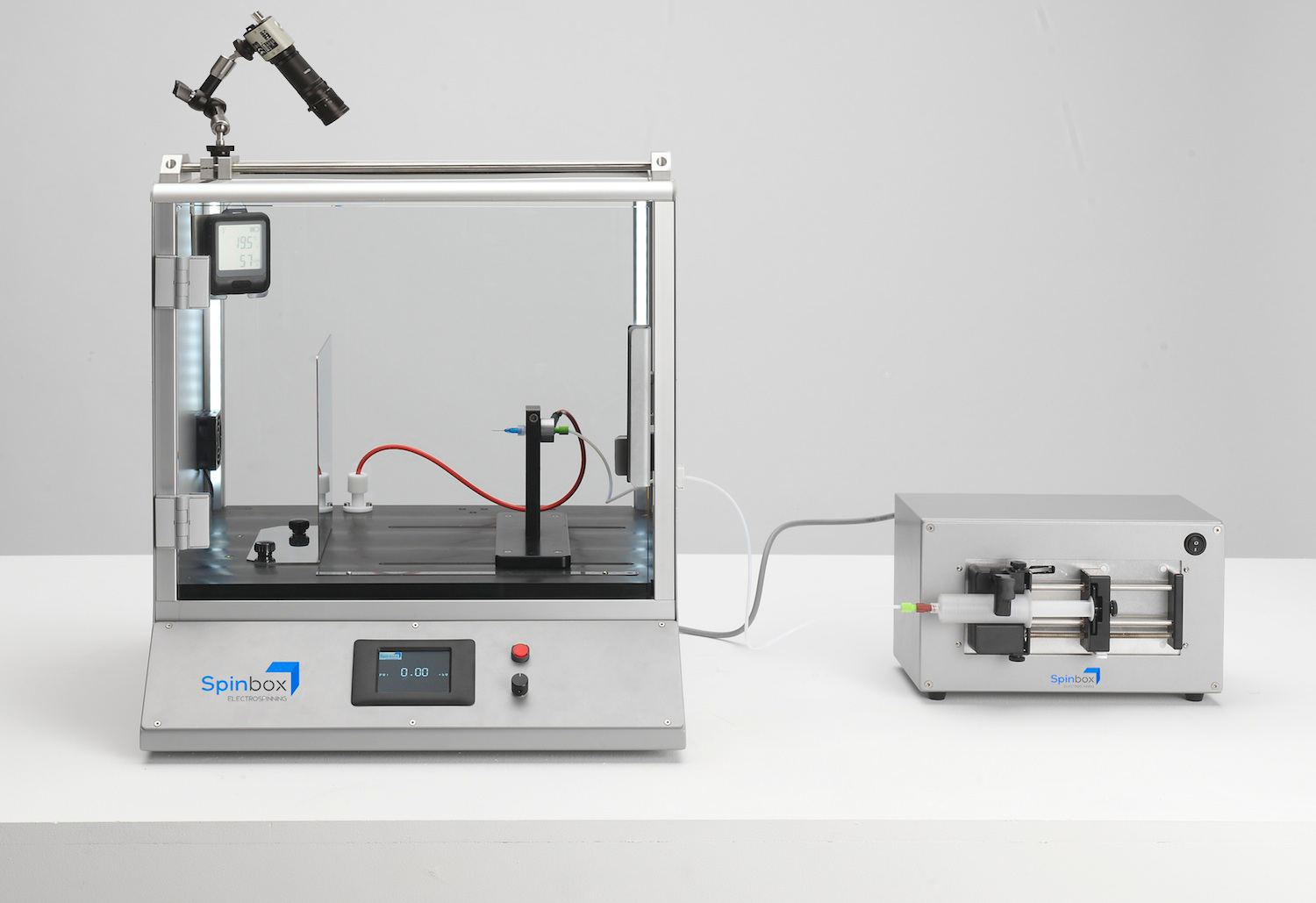 Enter the world of professional electrospinning and electrospraying instruments with this easy-to-use kit that prioritizes reliability and safety.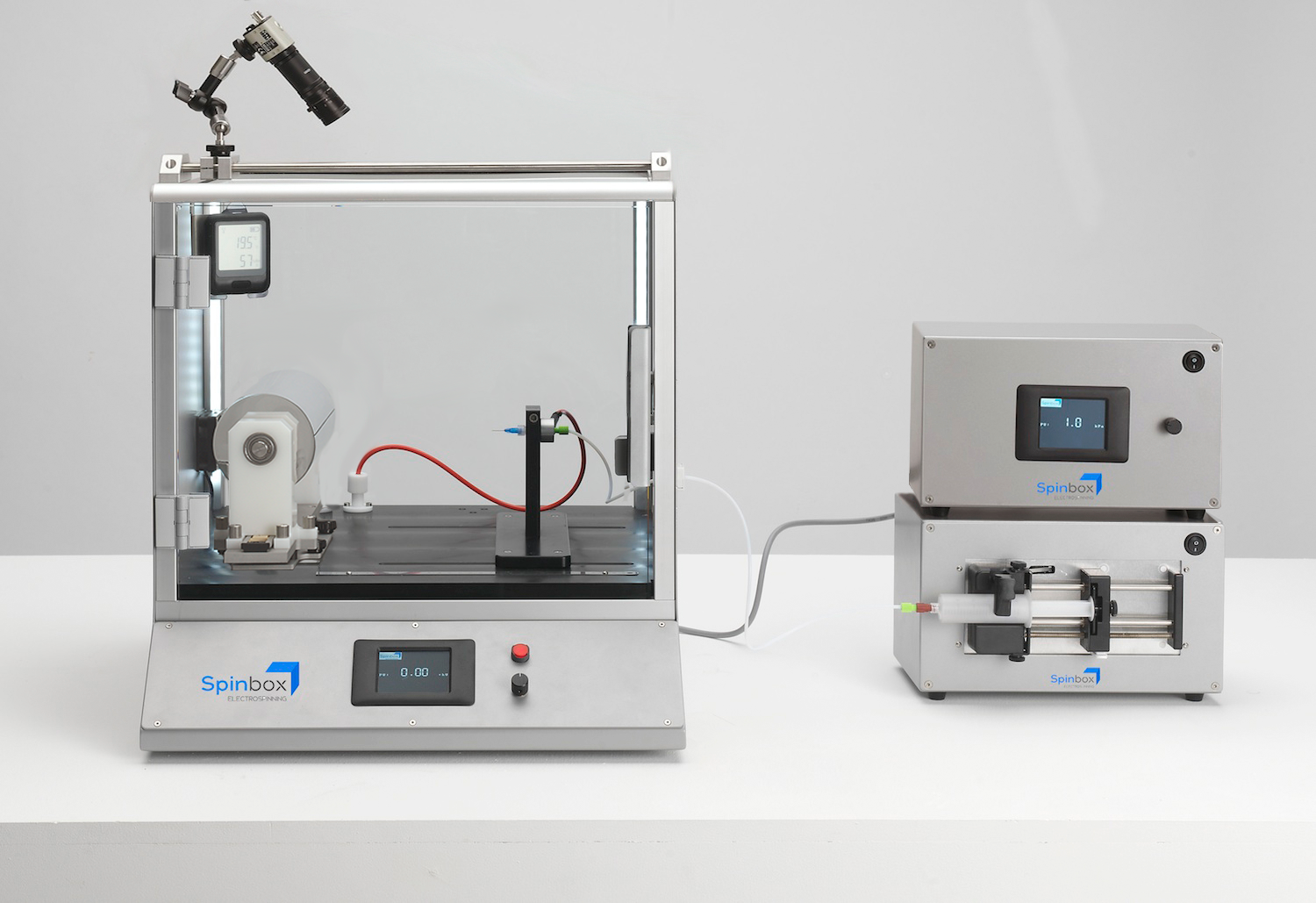 All the benefits of the Basic Kit, plus a rotating drum collector system for generating aligned fibers. Updateable at any point with plug-and-play accessories.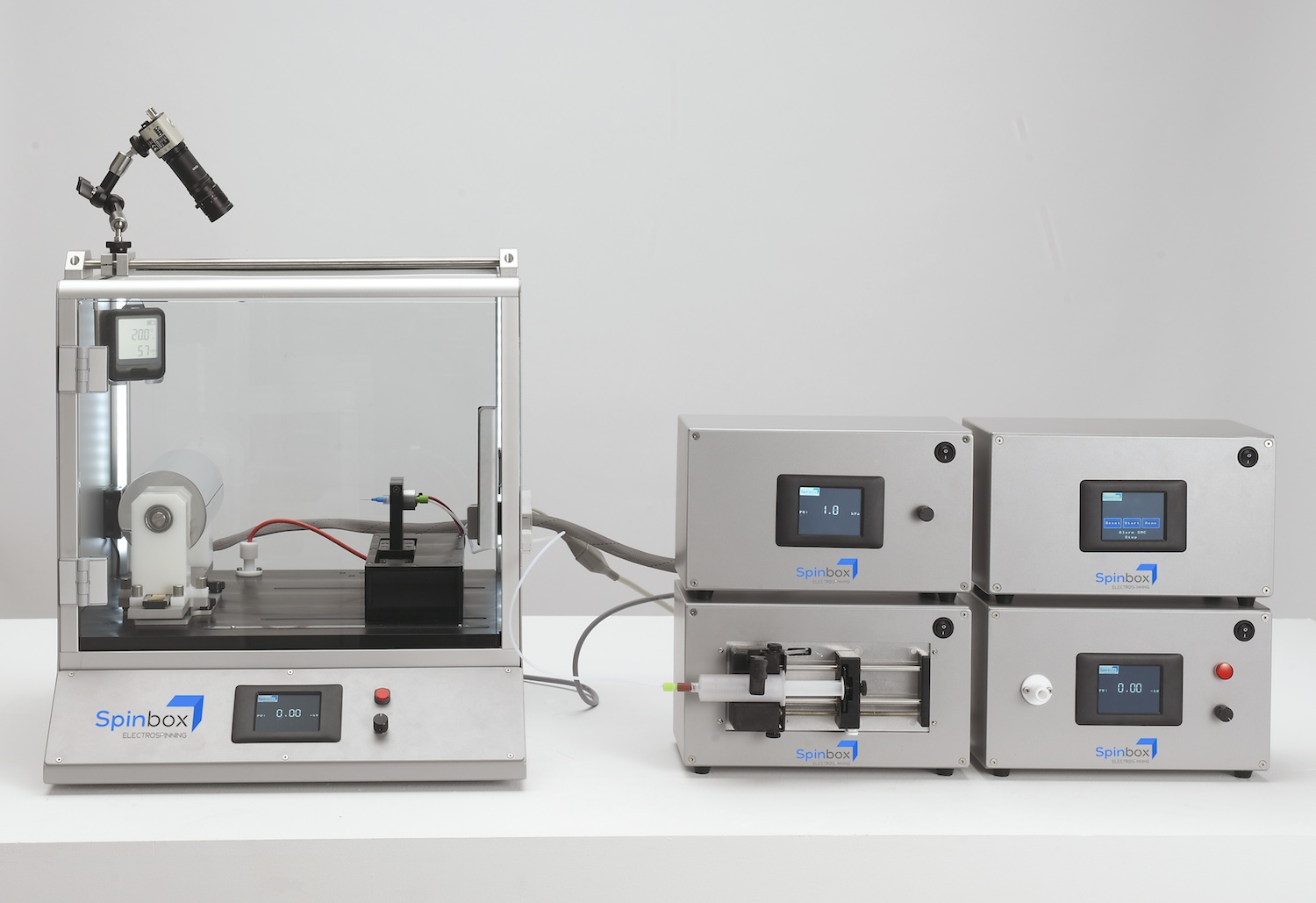 Generate complex samples like core-shell and tubular structures with higher throughput and better homogeneity thanks to needle translation.