See available configurations
Electrospinning / Electrospraying Systems
 The Spinbox® and Fluidnatek® by Bioinicia family of instruments are designed to maximize control over electrospinning and electrospraying processes, enabling the reproducible fabrication of perfect nanofibers and nanoparticles. Capabilities of systems range from basic, single-needle processing to complex 3D structure fabrication with full environmental control, guaranteeing you will find a configuration that meets your application needs.
Modular benchtop electrospinning and electrospraying equipment for basic research and proof of concept development.
Advanced R&D electrospinning and electrospraying equipment with the widest range of environmental control in commercial systems.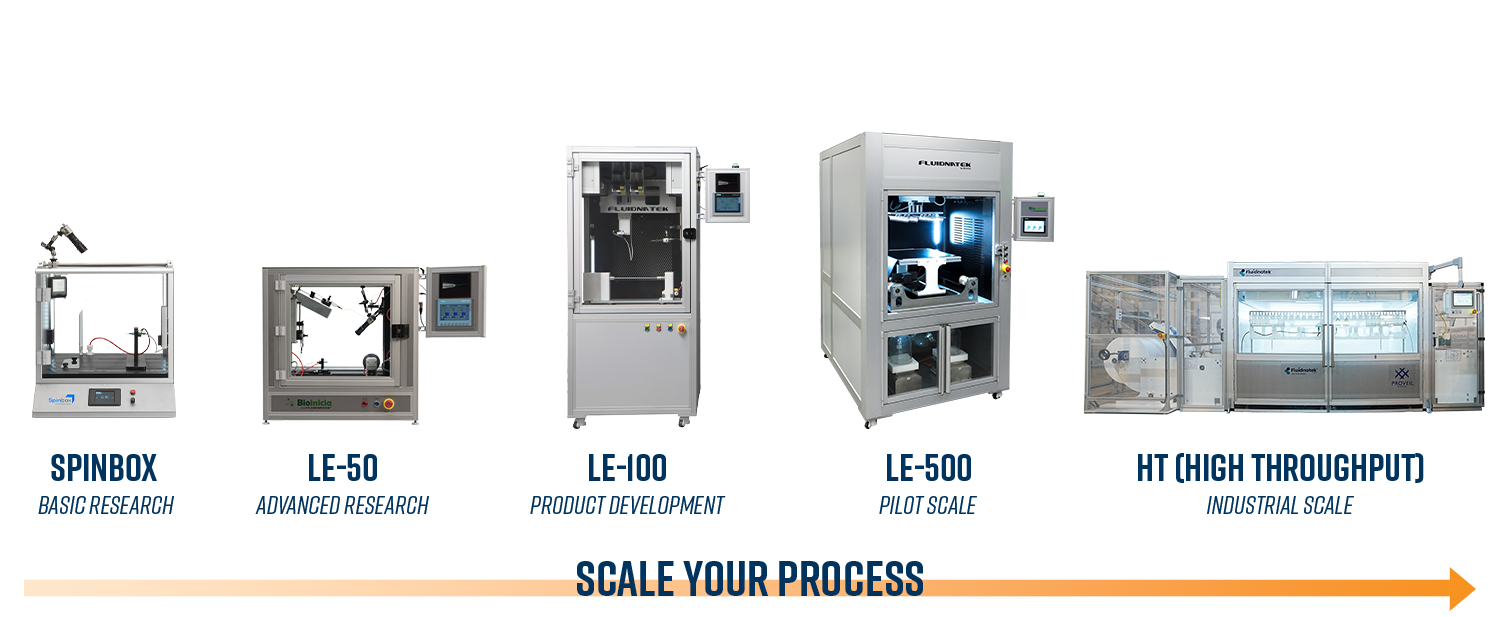 Electrospinning & Electrospraying Applications
Electrospun and Electrosprayed materials have been developed for a wide range of applications, including:
Biomedical & Tissue Engineering
Batteries
Medical Devices
Functional Foods
Cosmetics
Drug Delivery
Filtration & Separation

Wound Healing

Functional Textiles

Fuel Cells
BioTextiles
Food Packaging
Want to learn more?
Talk to a scientist: