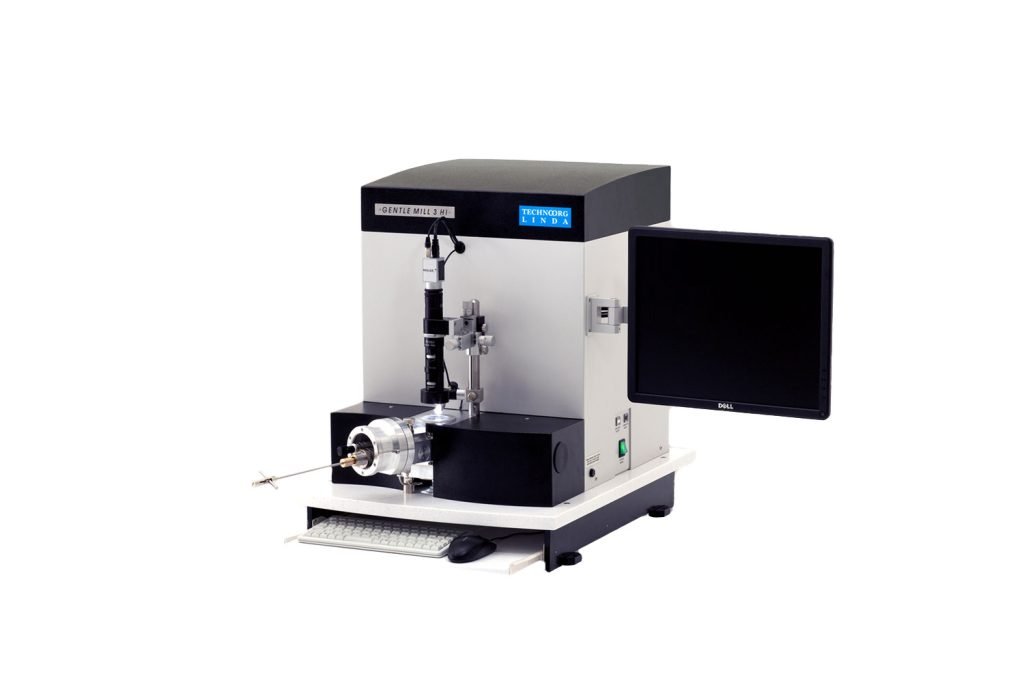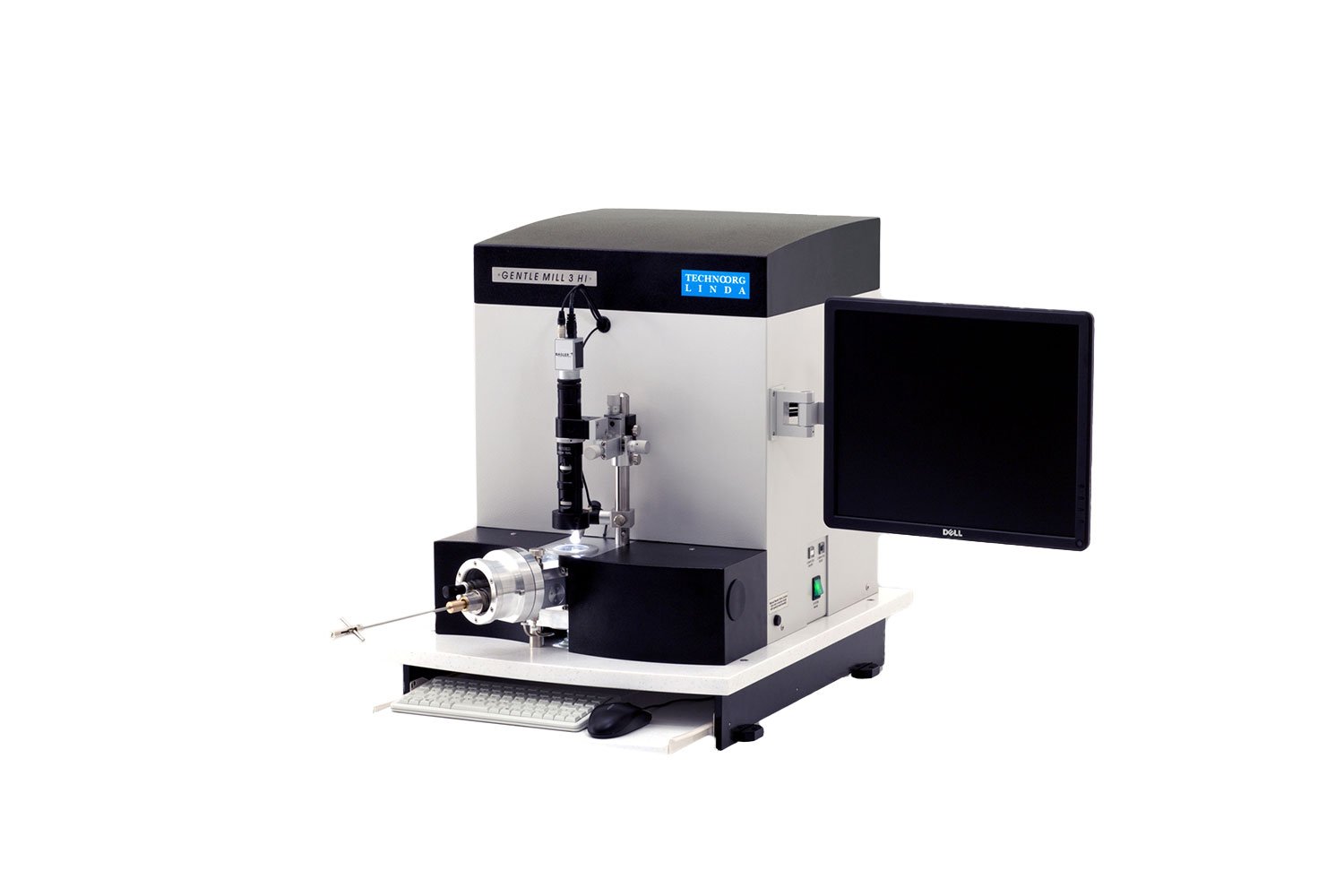 The Gentle Mill is designed for the final polishing and cleaning of TEM samples and features the best-in-class patented low-energy ion source.
Patented low-energy ion source minimizes surface damage and amorphization resulting in better quality TEM samples
Optical monitoring detects sample perforation, triggering automatic termination to protect sample
Protective Transfer Capsule
Transfer sensitive samples to the TEM under vacuum or inert environment
The operations of the UniMill can be fully automated using an easy-to-use graphical user interface. The milling parameters including the electrode voltages and working gas flow can be programmed, in predefined routines. All ion gun parameters can be controlled automatically via digital feedback loops. This enables the production of high-quality samples with minimum user intervention.
The Gentle mill features the patented hot-cathode low-energy ion source. The low energy of the ion beam minimizes surface damage and ion beam induced amorphization. It is ideal to improve the quality of a TEM or FIB sample by gently polishing the surface. This makes the Gentle Mill as the ideal instrument for the "the Final step" of TEM sample preparation.
Protective transfer capsule
The transfer capsule is used to transfer the sample from the Gentle Mill to a glove box.  It offers an efficient way of transferring sensitive samples that need protection against oxygen, vapor or other components what may destroy or contaminate the sample. The sample is maintained either under vacuum or in an argon environment during the transfer process.
Adapters for Hitachi microscopes
A special adapter is available for the Gentle Mill that can be used to transfer the samples directly to any Hitachi TEM's. This adapter provides a fast, easy, and safe solution for transferring samples between the preparation device and the TEM.