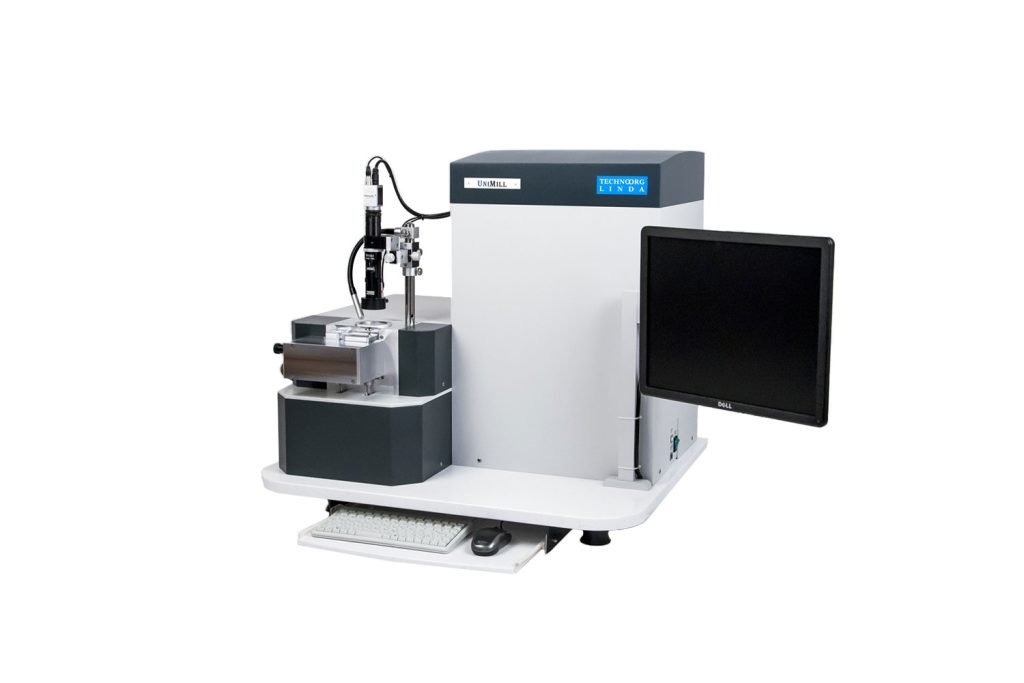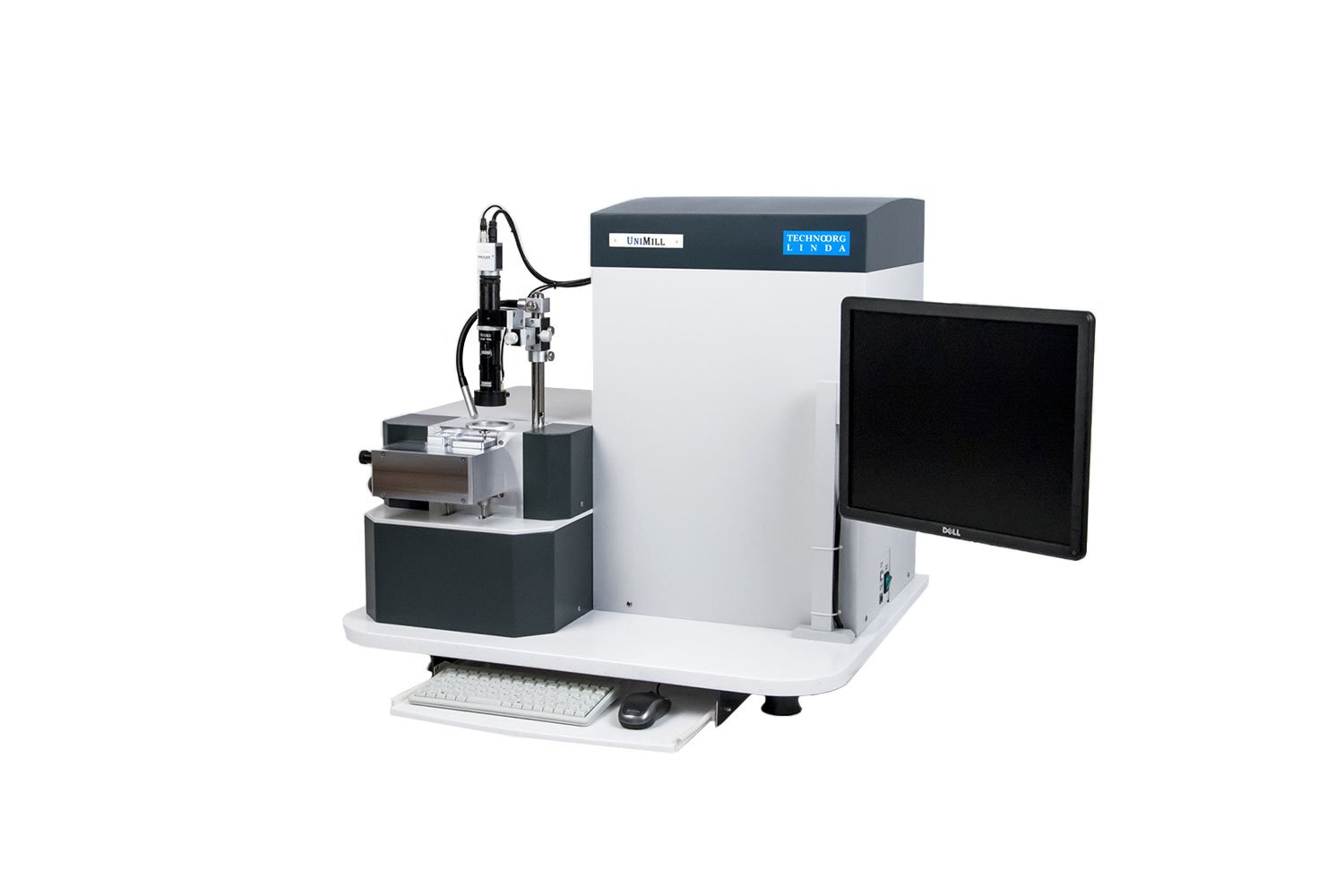 The UniMill is a fully automated ion beam thinning system for TEM sample preparation with market leading thinning rates. The instrument enables both rapid milling and final polishing and cleaning.
High energy range for rapid thinning and low energy milling for gentle cleaning
Internet access for instant error detection with an option to stop operations
Peltier and Liquid nitrogen cooling options for heat sensitive or cryo samples
Best-in-class ion sources
The UniMIll has two independently controlled ion sources. A low-energy ion source is used for gentle cleaning while minimizing surface damage and ion beam induced amorphization. A high-energy or optional ultra-high-energy ion source can be chosen as the second ion source. The ultra-high-energy source has the highest milling rate and is designed for milling materials with very low milling rates. All ion gun parameters can be controlled either automatically via digital feedback loops or changed manually during the milling process.
The operations of the UniMill can be fully automated using an easy-to-use graphical user interface. The milling parameters including the electrode voltages, working gas flow and sample motion/tilt can be programmed, in predefined routines. This enables the production of high-quality samples with minimum user intervention.
UniMill offers two different cooling options for different applications. The Peltier cooling is an ideal solution for protecting samples from overheating. However, if working with heat-sensitive or cryo samples, the optional liquid nitrogen cooler is recommended.
The UniMill is recommended for developing new materials or new sample preparation methods. It is also recommended for investigating materials with very low sputtering rates, such as diamonds, and sapphires. The ability to bombard materials with low-energy ions, producing damage-free samples, provides an opportunity to study nanostructures.