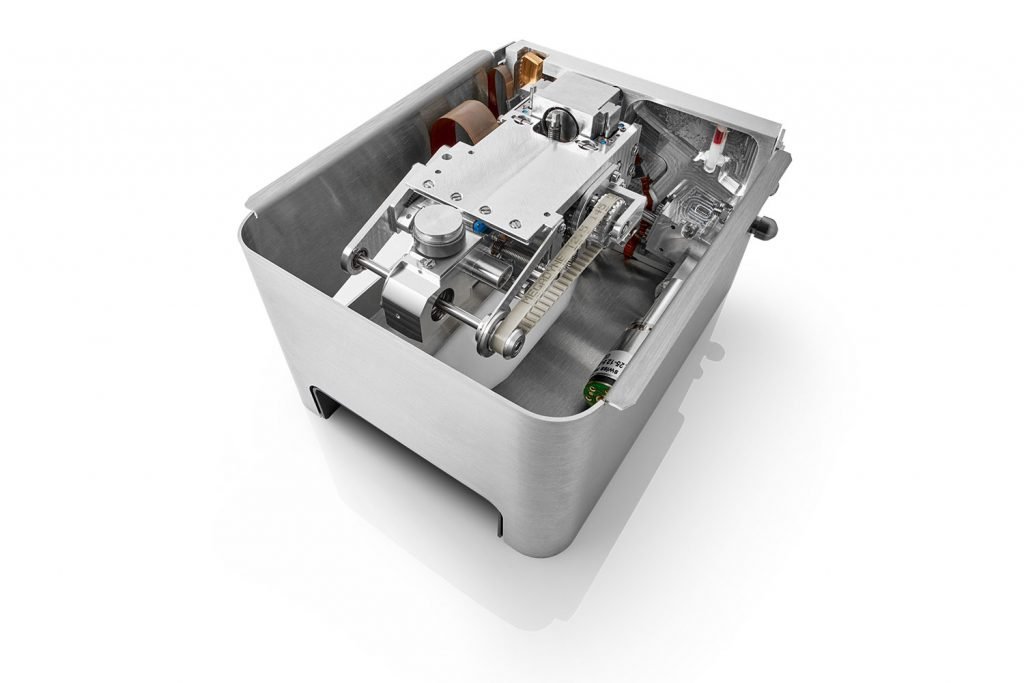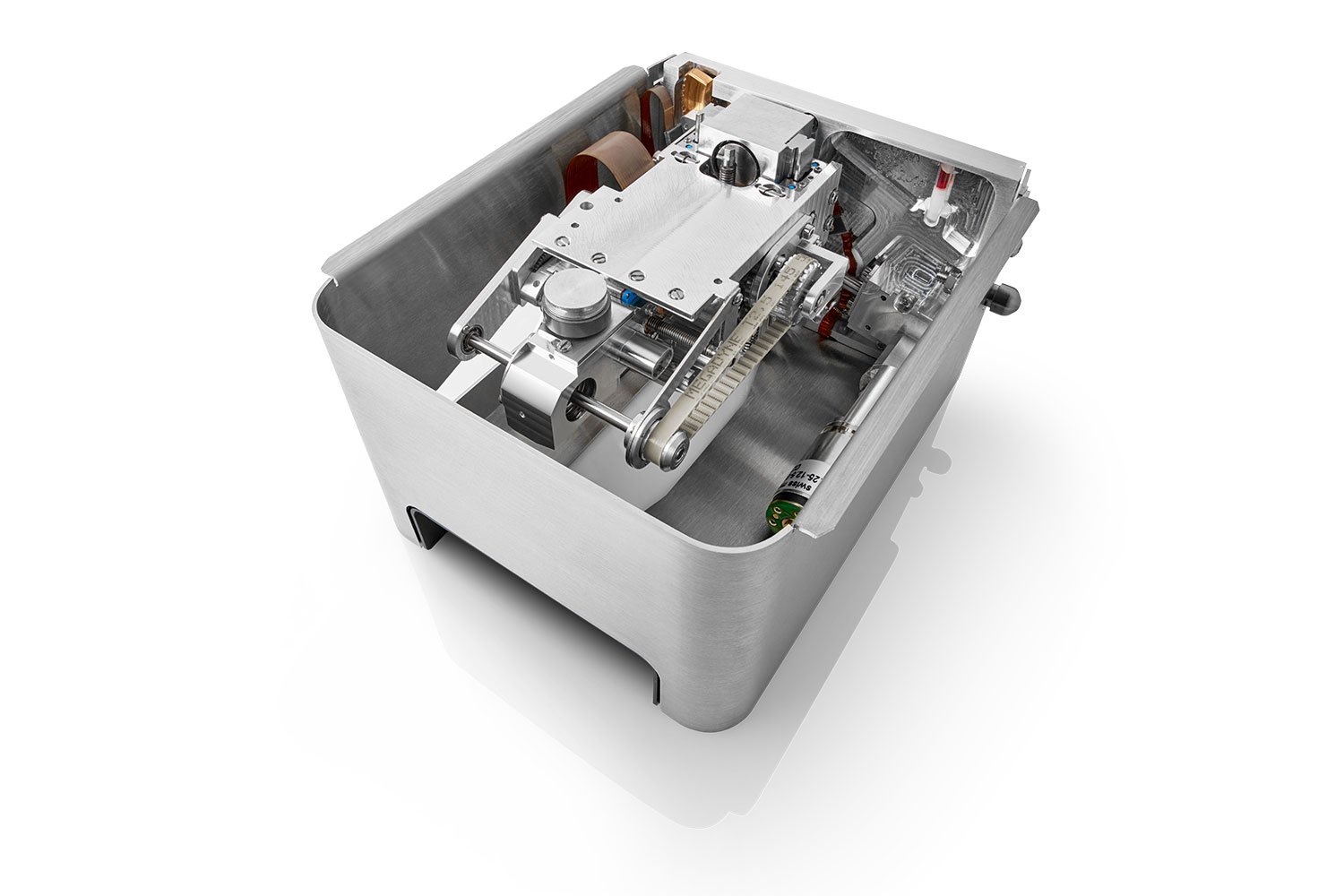 In many SEM applications, a user can gain more insight into sample properties if the sample can be tilted and rotated. The 6-axis Eucentric Stage for the Phenom XL has been specifically developed with that purpose in mind. The advanced holder contains a sub-stage that allows users to easily and safely look at a sample from all sides. A sample can be lifted, tilted, rotated and shifted without losing sight of the sample detail, while integrated anti-collision algorithms keep both sample and SEM safe. In addition, this holder features a live CAD rendering of the chamber for a visualized navigation.
The 6-axis stage allows for true eucentric movement of the sample, allowing an area to stay in focus while the sample tilts
Tilt samples up to 90˚ while taking advantage of an integrated anti-collision safety mechanism
Want to learn more?
Talk to a scientist: