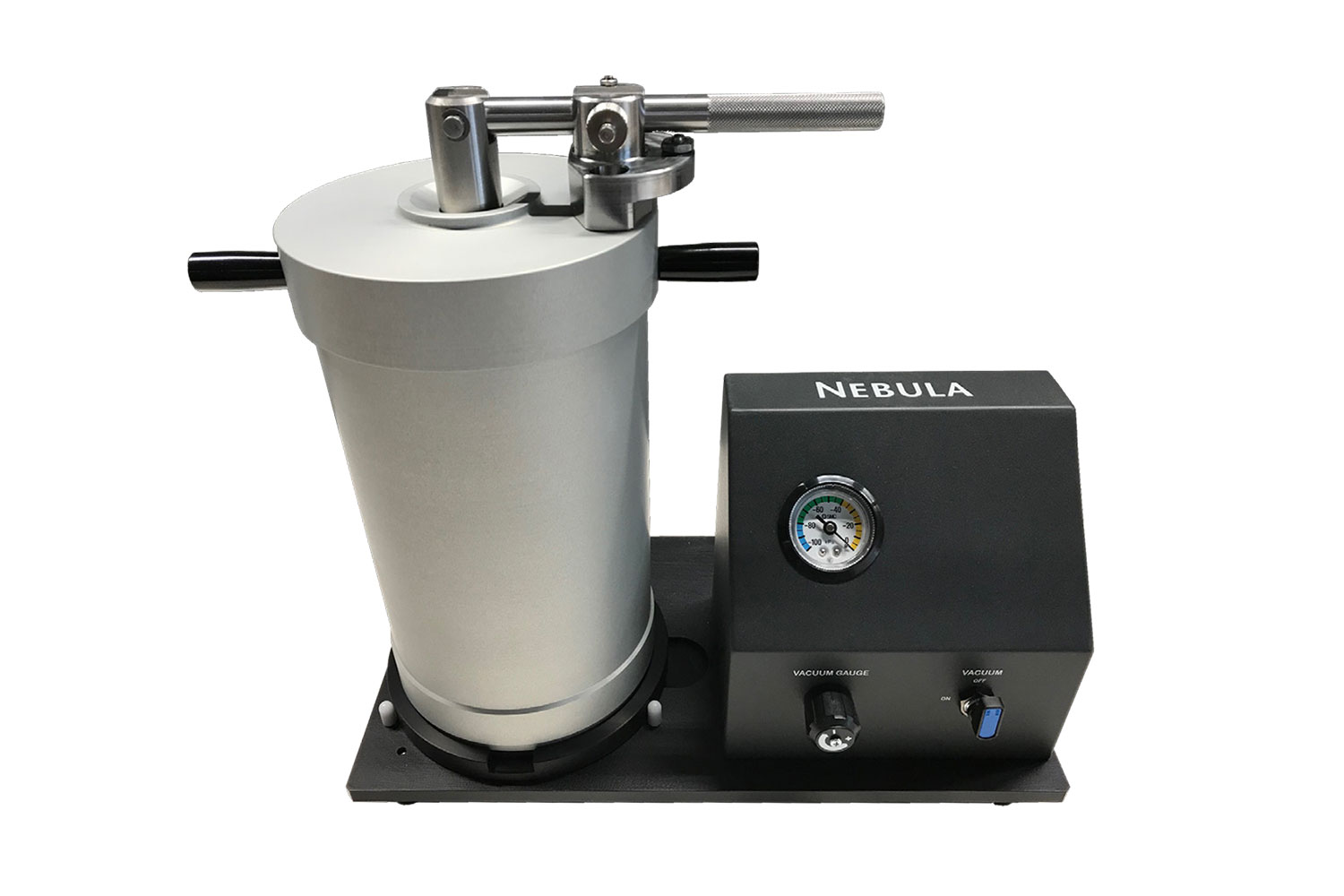 The Nebula Powder Disperser is an instrument designed to aid in the preparation of powder samples for analysis in a scanning electron microscope (SEM). It provides a standard method for achieving uniform, even dispersion of dry powders onto aluminum sample stubs. 
On-Demand Powder Dispersal
Ergonomic handle provides quick powder release to disperse particles evenly
Special stub holders accommodate single or multiple SEM stubs for higher throughput
Adjustable upto 0.8 bar to break up agglomerates or disperse fragile particles
Cylinder is easy to remove for cleaning and maintenance
The Nebula ensures optimal sample preparation by depositing a layer of evenly dispersed particles onto an SEM stub, avoiding unwanted clumping while maintaining the structure of particles. This allows users to obtain representative, high quality SEM images for accurate analysis. The simple procedure and adjustable vacuum settings make the Nebula Powder Disperser versatile for preparing a wide variety of powder samples for SEM.
Particle Size Compatibility: disperses powder with particle sizes ranging from 0.15 µm to 1.5 mm. Allows preparation of a wide variety of sample materials

Dimensions: compact footprint of 390 mm width x 210 mm depth x 350 mm height. Takes up minimal benchtop space.