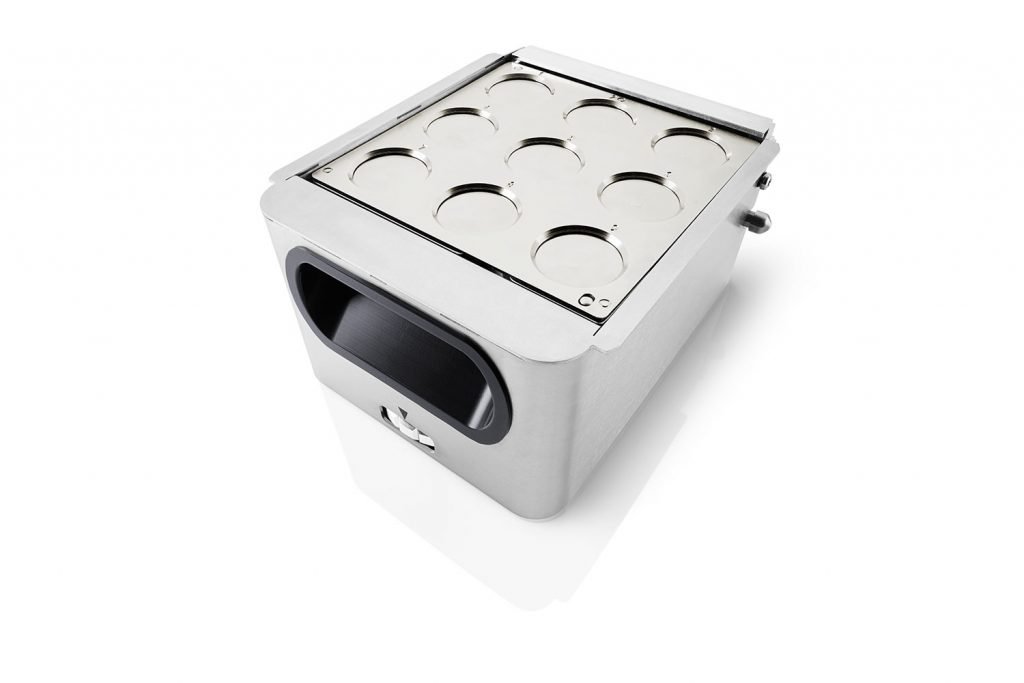 Filter and membrane samples, which are often used for filter residue analysis, must be mounted firmly and flat into the SEM system for correct analysis. As filters and membranes are often delicate materials, mounting these samples without the use of an insert can lead to folding and damage. The use of traditional, often highly sticky, carbon tape prevents the sample from being re-used for future analysis. By using the filter inserts with the Phenom XL, mounting and replacing filter samples can be done easily.
Maintain focus throughout imaging the sample
Reuse samples for further analysis
Sample diameter
25 mm
47 mm
Sample capacity
9 filters or membranes

4 filters or membranes

Extra space for 3×12 mm reference sample

Clamping mechanism
Weighted cover plate
4 Individual weight rings
Material
Aluminum
Aluminum
Included tooling
Torx 10 key for cover plate

4 Messing weight rings & allen key for reference sample
Want to learn more?
Talk to a scientist: