Join Nanoscience Instruments for an overview of the Attension Theta Flex and theory behind wettability and contact angle measurements.
The Attension Theta Flex contact angle measurements are a fast and convenient way to determine the wettability of a surface. However, due to surface heterogeneities inherent in real samples, often static drops do not provide a complete picture.
Instead, advancing and receding contact angles, which measure the largest and smallest possible contact angle on a surface, always bound the true static drop contact angle value. Additionally, the contact angle hysteresis, defined as the difference between the advancing and receding contact angles, provides information about the heterogeneity of the surface.
This webinar will focus on the theory behind why advancing and receding measurements are more accurate, as well as how to properly take them using the OneAttension software and the Attension Theta line of instruments.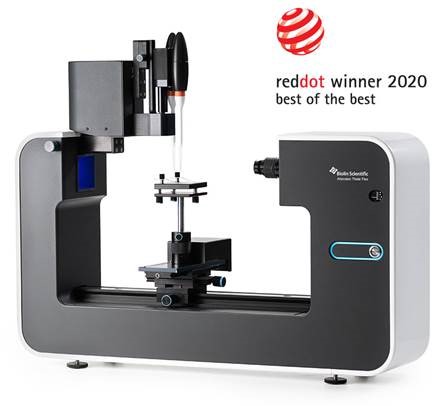 Attension Theta Flex Product Overview