Have you heard about the latest advancements in electrospinning technology? Follow us on LinkedIn to keep up with the most recent releases!
New Biomedical Systems – Designed for Aseptic Environment & cGMP/ISO-13485 production
Did you know that Fluidnatek offers electrospinning/electrospraying systems that are specifically designed for the production of medical devices and biomedical applications? Discover the only electrospinning systems equipped for sterile development of medical products under ISO-5/Class 100 cleanliness.
Sneak Peek: High-Definition Process Data Hub
This powerful, unique Industry 4.0 software tool enables users to monitor 20+ process parameters and equipment signals, providing a detailed record of process stability over time. If you are interested in scaling up for higher throughput, the Process Data Hub will ensure process consistency and repeatability between batches, and across platforms. Take your process from a single needle to industrial scale with confidence.
Stay tuned for more information about the Process Data Hub, or contact our team to discuss this solution for your workflow.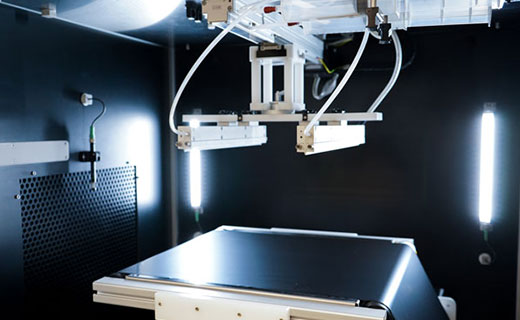 Product Spotlight: Slit Injector
Introducing the Fluidnatek Slit Injector – a needle-less technology that matches the level of control that needle-based injectors provide over solution flow rate and other critical parameters. Depending on the desired application and solution used, recipe and process, the Slit Injector might be a better solution for your needs! The Fluidnatek systems offer maximum flexibility, supporting the use of the slit injector interchangeably, or concurrently with needle-based technologies.