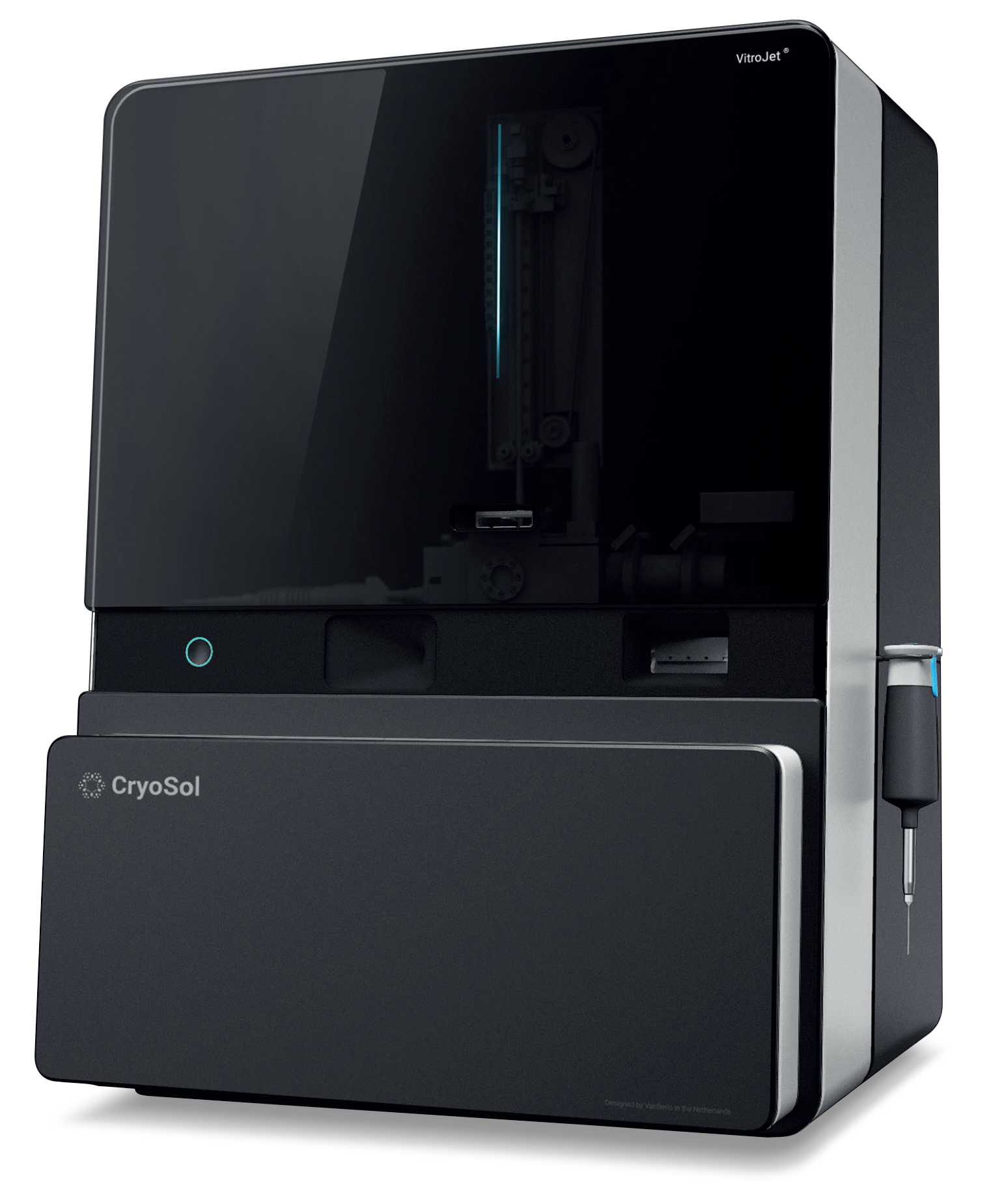 The VitroJetTM is designed to take the frustration and waste out of CryoEM sample preparation by allowing researchers to optimize the settings of ice quality, ice thickness and sample deposition before placement in the microscope. Providing a more efficient way for optimizing sample conditions for a higher return from data collection, and allowing researchers to focus on the true research.

---
Features at a Glance
The VitroJetTM allows users to confidently prepare their grids for analysis without having to worry about inconsistent blotting conditions, accounting for humidity changes, damaging grids, and struggling to overcome unexplained consistencies in sample quality.
Compatible with all types of TEM grids including:

Quantifoil
C-Flat grids
Customized grids with functionalized surfaces (e.g. continuous graphene or carbon layers)

Up to 12 Autogrids per session
Integrated plasma cleaner with different gas compatibility
Automated sample preparation with user customizable settings
Minimal consumables with reusable printing pins and standard Gilson CP10 pipette tips
Nanoliter level dispersion per grid and minimal sample requirement
Dewpoint control to +/- .05 K
Standard 110V connection with no special facility requirements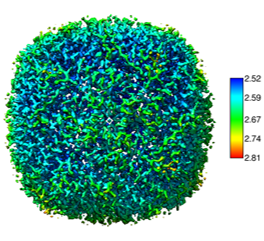 CryoEM Sample Preparation
Did you know that even after optimizing sample conditions only about one in four grids prepared for CryoEM are suitable for data collection?
This means that even with well understood samples, the vast majority of grids prepared have issues with layer thickness or ice quality which wastes expensive microscope time, samples, and research opportunities. However, even before sample conditions have been optimized, equipment issues can make finding the best protein concentrations, buffering conditions, and ice thickness a challenge. Here, researchers may have issues spotting the difference between bad sample conditions and bad sample preparation.
The VitroJetTM is designed to produce grids with better than 90% acceptable ice quality for data collection.
How Will My Lab Benefit?
Faster Time To Structure: Better overall sample quality
Better Sample Optimization: Remove random bad grids from the sample preparation process
Confident Users: Eliminate user variability in sample preparation
Eliminate waste: Reduced Grid Pre-Screening time