Electrospinning & Electrospraying Equipment: Scalable and Reproducible Nanofiber and Nanoparticle Production
The Fluidnatek® and Spinbox® electrospinning and electrospraying equipment by Bioinicia is designed for the fabrication of micro and nano scaled fibers and particles through the electrospinning and electrospraying techniques. The equipment models scale from benchtop for the lab space, to fully automated equipment for industrial manufacturing. These units are versatile and powerful tools to obtain precise, controlled, reproducible and scalable product for your application needs.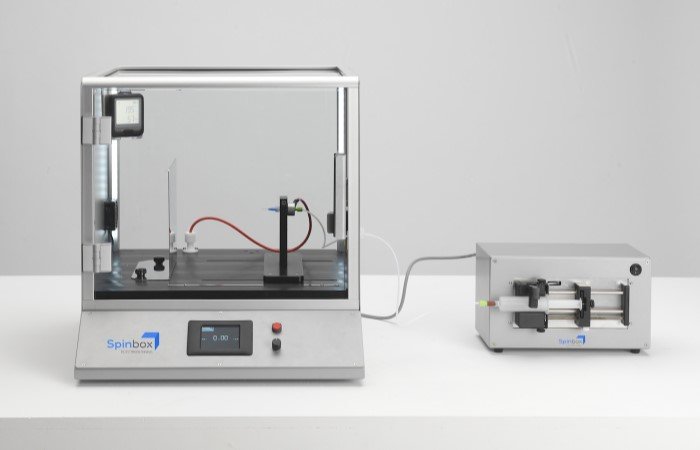 Modular benchtop electrospinning and electrospraying equipment for basic research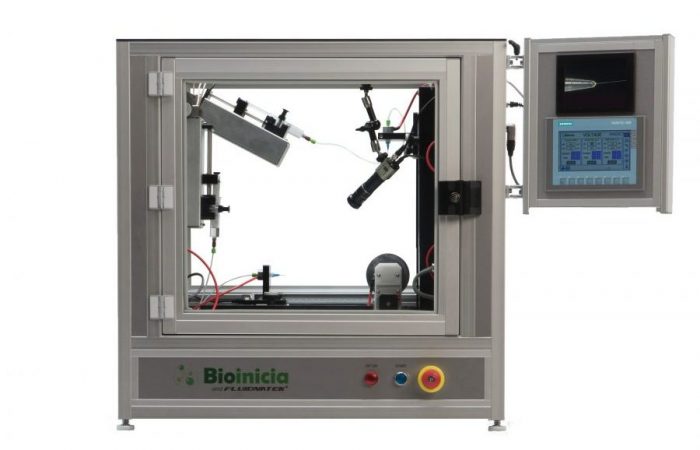 Benchtop electrospinning and electrospraying equipment for advanced research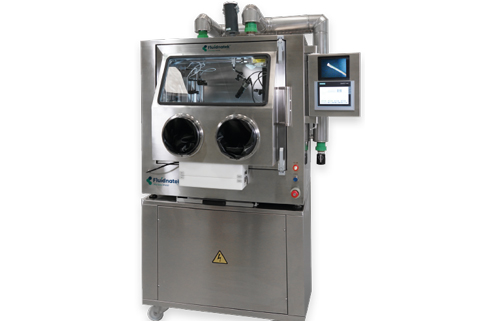 Electrospinning product of choice for medical products developed under sterile conditions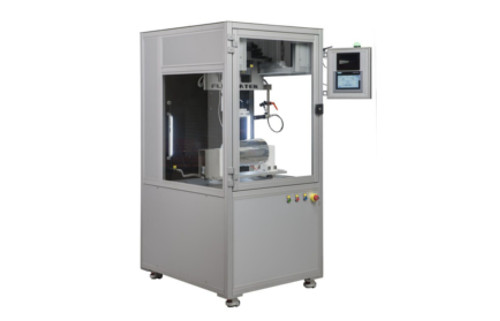 Advanced R&D electrospinning and electrospraying equipment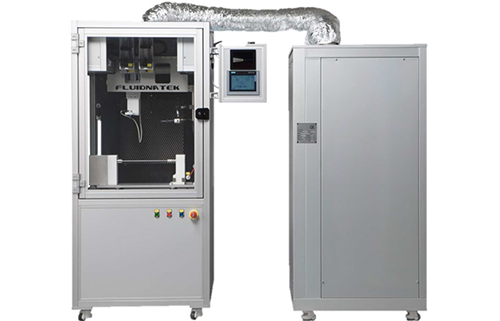 System of choice for electrospinning tubular medical products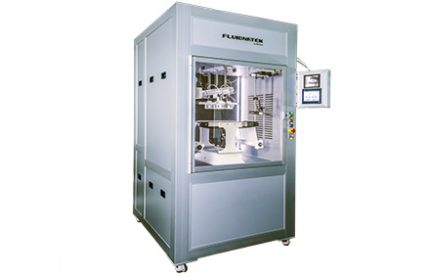 Pilot-scale production electrospinning and electrospraying equipment
---
Electrospinning and Electrospraying Production
The Fluidnatek electrospinning and electrospraying equipment is capable of running both processes, electrospinning for the creation of fibers and electrospraying for the creation of particles. The units are able to develop reproducible, precise, scalable and highly homogeneous fibers and particles throughout the process.
Environmental Control for Precise Regulation
Relative humidity is known to be one of the most critical factors that need to be controlled during the electrospinning and electrospraying process. We offer an environmental control unit, that when combined with the Fluidnatek line, delivers full control of the global process parameters achieving experiments that are reproducible and operator independent. (Not available on Spinbox).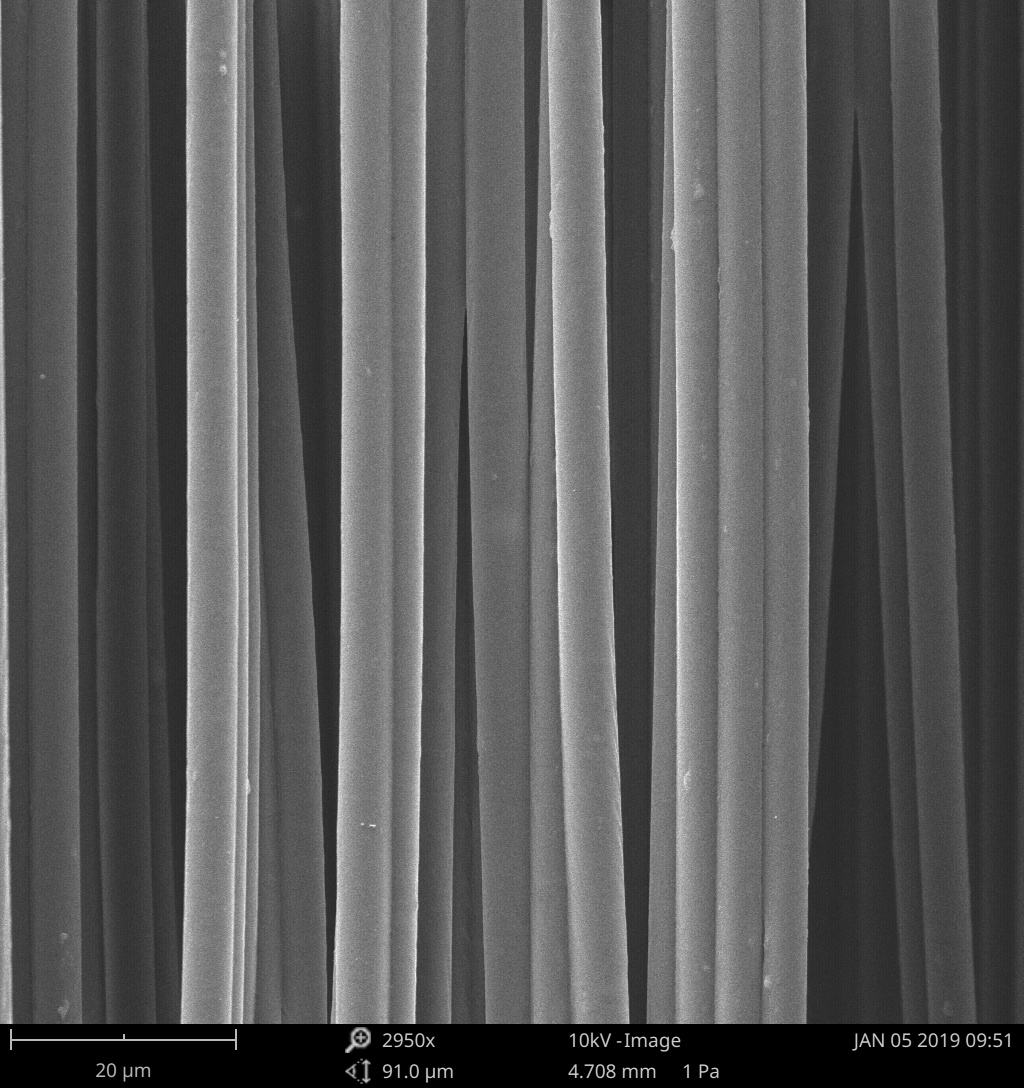 Unrivaled Reproducibility and Scalability
Each piece of equipment generated by Fluidnatek is engineered to produce consistent, high-quality results across the entire equipment series. Recipes developed on tabletop units can be transferred to larger volume instruments with confidence. Many multi-emitter spinning heads can be implemented to improve throughput of fiber and particle production.
Maximum Versatility and Flexibility
Multiple applications require harsh organic solvents to produce special fibers and particles, because of this the Fluidnatek units are designed with chemically resistant cabinets and offer proper ventilation system to exhaust all fumes released in the process. These units are also designed to process most materials. Examples include but aren't limited to:
Synthetic Polymers
Natural Polymers
Inorganic Materials
Bioactive drugs
Encapsulated Actives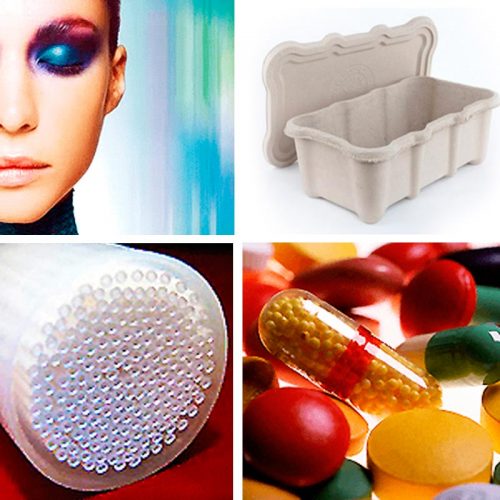 Designed to Work Under Sterile and Clean-Room Conditions
With the unique requirements for Pharmaceutical, Biomedical and Food Manufacturing in mind. The equipment was designed to meet cGMP for drug, cosmetic and food product innovation and ISO-certifications ISO-13485 for medical devices and capable do sample development at ISO-7 and ISO-5.
Efficient workflow, Short Set-up Time and Minimal Maintenance
The Fluidnatek equipment is easily cleaned, maintained and serviceable. All parts of the instruments are accessible and user-friendly. Recipes can be transferred between platforms quickly and efficiently.