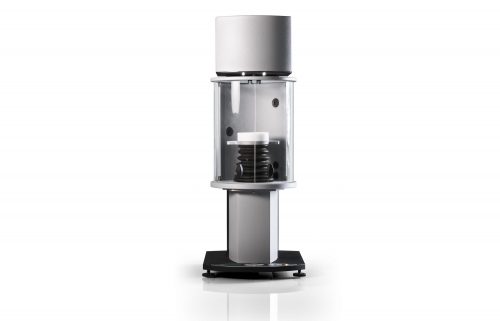 Sigma 700 and Sigma 701 are state-of-the-art force tensiometers that are able to perform a wide range of measurements and adapt to a great variety of experimental settings. This versatility makes them suitable for research, development, industrial quality control, and educational use.

---
---
Features
The highly sensitive instruments offer high precision surface and interfacial tension measurements, fully automated critical micelle concentration (CMC) determination and measurement of dynamic contact angle, surface free energy, powder wettability, sedimentation, and density.







Sigma 700 and 701 are computer-controlled instruments operated with OneAttension software. The software provides a high level of automation, live analysis capability, multiple measurement options as well as a logical and friendly user interface. At present, there is no equivalent on the market.
Sigma 700 is a multipurpose tensiometer well suited for dynamic contact angle and wettability measurements of heavy solids and powder samples. It has an auto-calibrating microbalance that measures over a wide range and can take a maximum load of 210 g.
Sigma 701 is also a multipurpose tensiometer equipped with a different microbalance that measures in a narrower weight range with high sensitivity. It has a maximum load of 5 g. The sensitivity of Sigma 701 makes it optimal for dynamic contact angle measurements of fibers.
---
OneAttension Software
One software for all tensiometry with quick and intuitive startup and performance. OneAttension control software for analysis of drop shapes. It uses, for example, the Young-Laplace equation as a reference method and can fit the entire drop profile. It complies with the promise of performance and simplicity:
Fully automatic measurements avoid user dependent variation and save time.
Select ready-made experiment recipes or create custom programs for quick and repeatable operations.
Automatic baseline detection and drop shape fitting
Contact angle on curved surfaces (circular or near-circular)
Flexible and programmable frame per second rate recorded by the camera
OneAttension is an all-inclusive software that enables immediate access to all measurement capabilities with no need to purchase and install separate software modules. It features an intuitive user interface, live analysis, configurable user groups and accounts and a preset liquid database. Any data point or groups of data points can be selected, transformed, plotted and analyzed. The in-depth analysis takes seconds and data can be easily exported.
---
Specifications
Model

Sigma 700

Sigma 701

 
Available Measurements
Surface Tension
Yes
Yes
Interfacial Tension
Yes
Yes
Critical Micelle Concentration
Automatic
Automatic
Dynamic Contact Angle
Yes
Yes
Surface Free Energy
Yes
Yes
Powder Wettability
Yes
Yes
Density
Yes
Yes
Sedimentation
Yes
Yes
Balance Specifications
Measturing range (mN/m)
1 – 2000
1 – 2000
Displayed resolution (mN/m)
0.001
0.001
Density Range (g/cm3)
0 – 2.2
0 – 2.2
Density resolution (g/cm3)
0.0001
0.0001
Maximum Load (g)
210
5
Weighing Resolution (mg)
0.01
0.005
Force Resolution (μN)
0.1
0.05
Contact angle range (°)
0-180
0-180
Contact angle resolution (°)
0.01
0.01
Calibration & Locking
Automatic
Manual
More info
Compare all Sigma Models