The rapid worldwide spread of the novel coronavirus, also known as COVID-19, has upended all conventional thinking regarding the scope of the damage it is causing and ways to control the spread. Although washing hands frequently and maintaining social distancing are the guidelines to help control the spread, new recommendations regarding the role of public usage of nonmedical fabric facemasks is being recommended by CDC in areas of significant community spread. Homemade face masks, while providing some protection, also do not put extra pressure on the already strained supply chains for medical staff.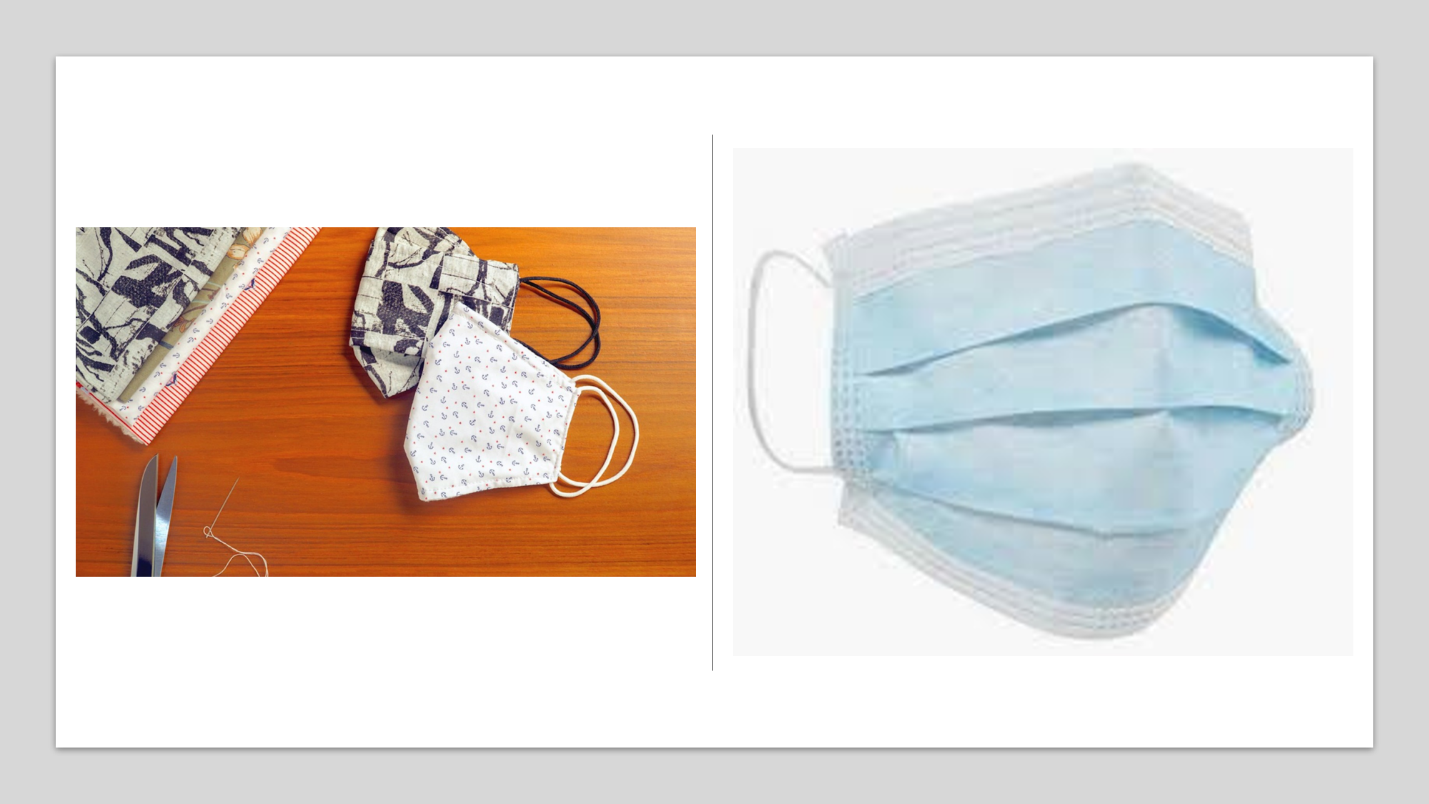 Figure 1. DIY masks from common household materials such as cotton T-shirt, Pillowcase
In a previous post, we answered how facemasks work: "Effectiveness of masks."
In this post, we will examine the different materials that are being recommended for DIY facemasks. The list of some common household items which have the potential to use as face masks for the general public includes pillowcase, cotton T-shirt, dish towel, silk scarf, vacuum cleaner bag etc.
Healthy individuals are protected against COVID-19 by not inhaling the particles and the infected people stop the spread of the virus by not freely transmitting them in the air [1]. Recent studies are coming up suggesting that a person doesn't need to cough or sneeze to produce fluid droplets which are thought to be a significant source of infectious virus. Simple speech is enough to produce them which can be prevented by wearing DIY facemasks.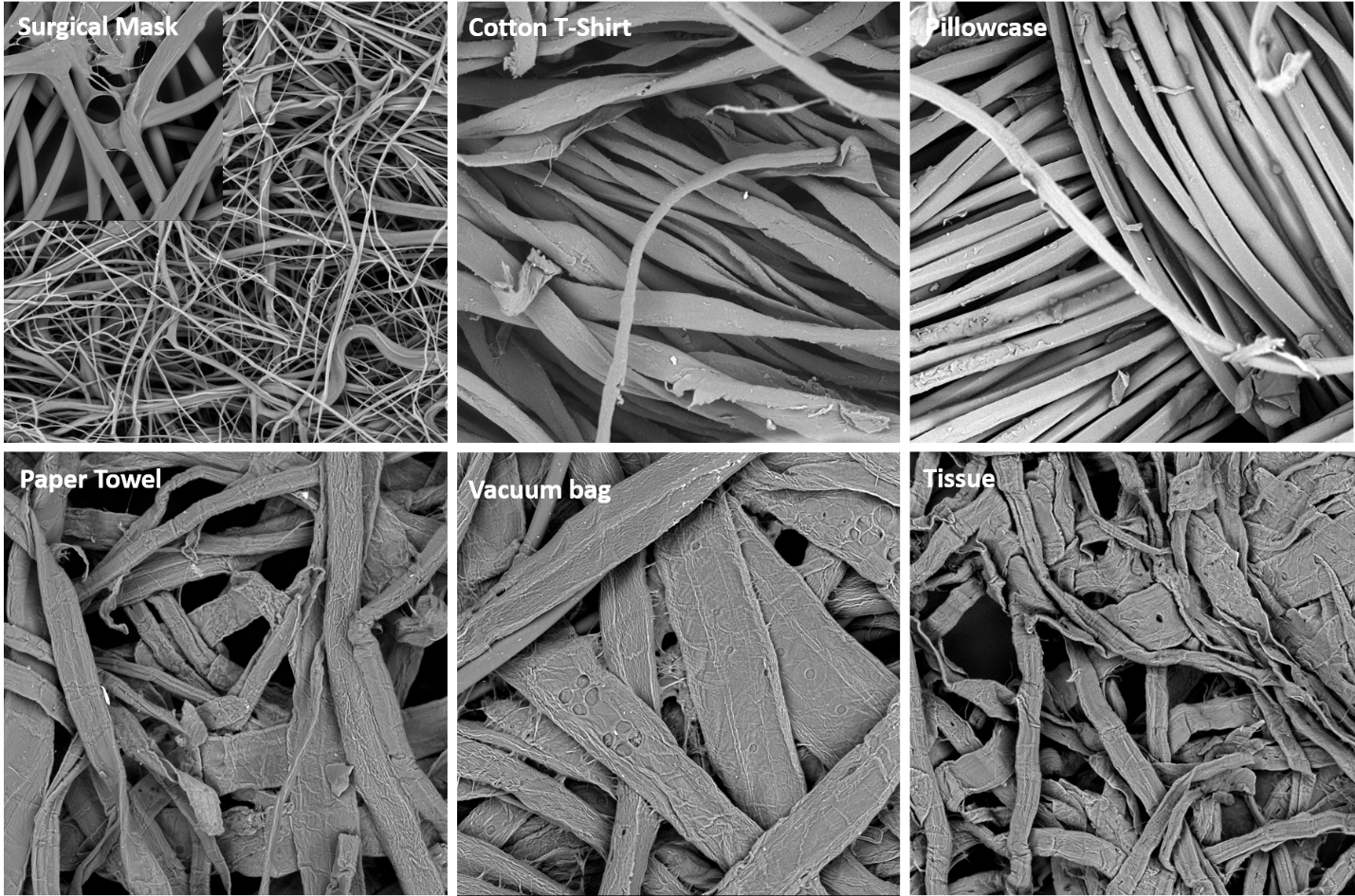 Figure 2. Comparison of Phenom desktop SEM images showing the fiber structure of different DIY mask material. Scale – all images are 269 µm X 269 µm
The second important factor is the breathability of masks. Figure 2 shows the fiber structure on the various household materials. The materials such as vacuum bags have a dense fiber network for high filtration but are not suitable mask candidates. The network of fibers is very dense allowing for filtration, but the connectivity of the pores is poor which is reflected from the fibers being merged/glued into each other. It doesn't leave enough room for breathability [2]. Other materials such as cotton T-shirts and pillowcase have larger pore networks because the fibers are not merged/glued into each other allowing filtration while maintaining good breathability. Therefore, a quick analysis of the fibers provides us with fast feedback on the usability of the material for DIY masks. Cotton T-shirts and pillowcases are some of the best materials to address both the filtration of the particles and breathability.
Fiber distribution as an important factor for determining the effectiveness of the masks was analyzed to understand these household materials to provide quick results for small manufactures. Nanoscience Instruments sells the Phenom desktop SEMs which features automated image mapping and automated fiber analysis package that can be used by companies who are urgently developing their process to develop masks for public use. The automated analysis can be completed in minutes, generating large area SEM images and rich data needed for fast decision-making. Figure 3 shows the automated image map performed on an area showing the microstructure of the surface over large areas.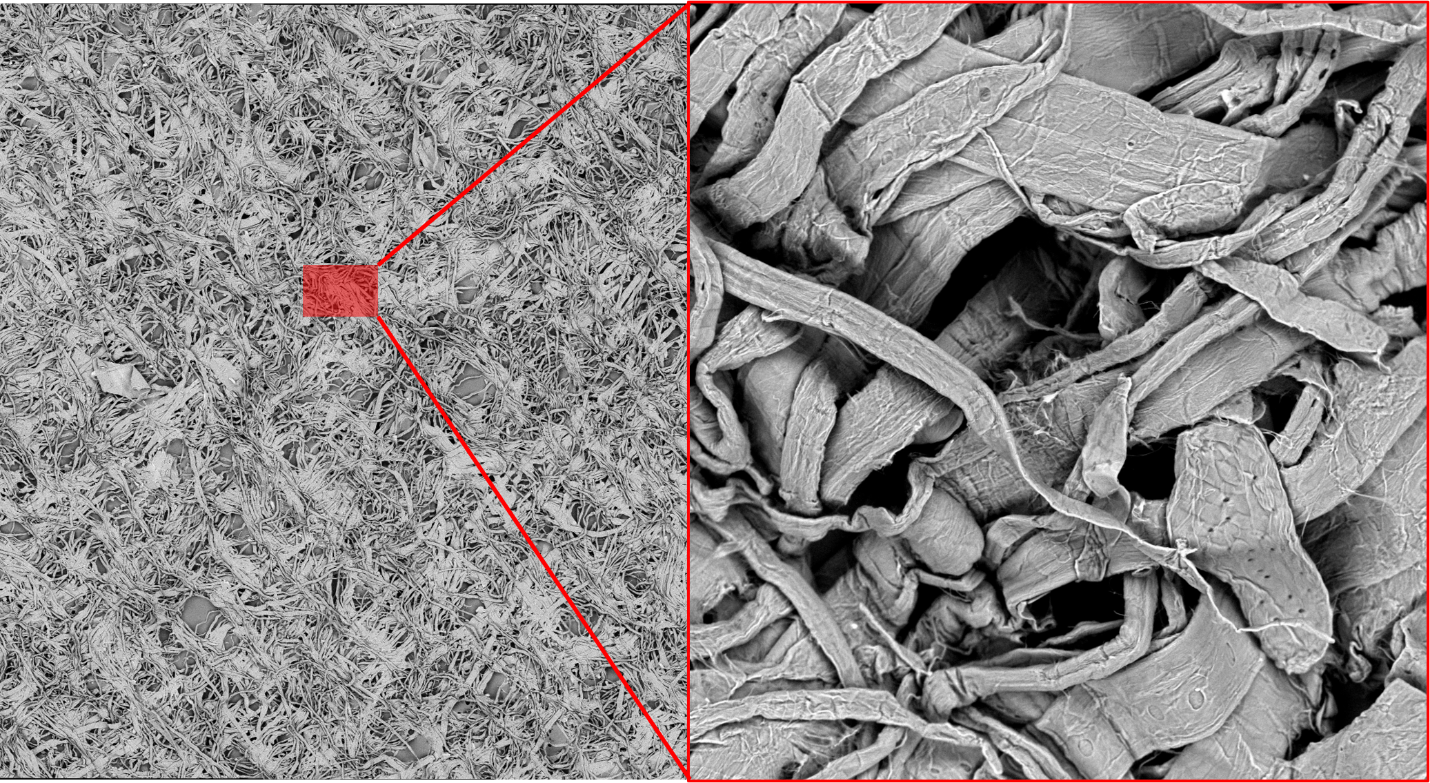 Figure 3. Automated image mapping for fiber analysis imaged on a Phenom desktop SEM by Thermo Fisher Scientific
The best mask is thus the one having the highest filtering efficiency and lowest airflow resistance, which means mask performs best in blocking airborne particles and provided the best air permeability, enabling the users to breathe freely. Fiber structure is usually a very good indicator of a material's usability for a mask. Using Thermo Fisher Scientific's Phenom desktop SEM with automated image mapping and automated fiber analysis (FiberMetric), mask manufactures can quickly confirm that their design criteria are met, avoiding delays in the production process. Nanoscience Analytical can also help answer your questions related to fiber analysis with 24 hours turnaround time.
References:
Liu, Zhiqing et al., "Understanding the factors involved in determining the bioburdens of surgical masks." Annals of translational medicine vol. 7,23 (2019): 754. doi:10.21037/atm.2019.11.91
Davies, Anna, et al. "Testing the Efficacy of Homemade Masks: Would They Protect in an Influenza Pandemic?" Disaster Medicine and Public Health Preparedness, vol. 7, no. 4, 2013, pp. 413–418., doi:10.1017/dmp.2013.43