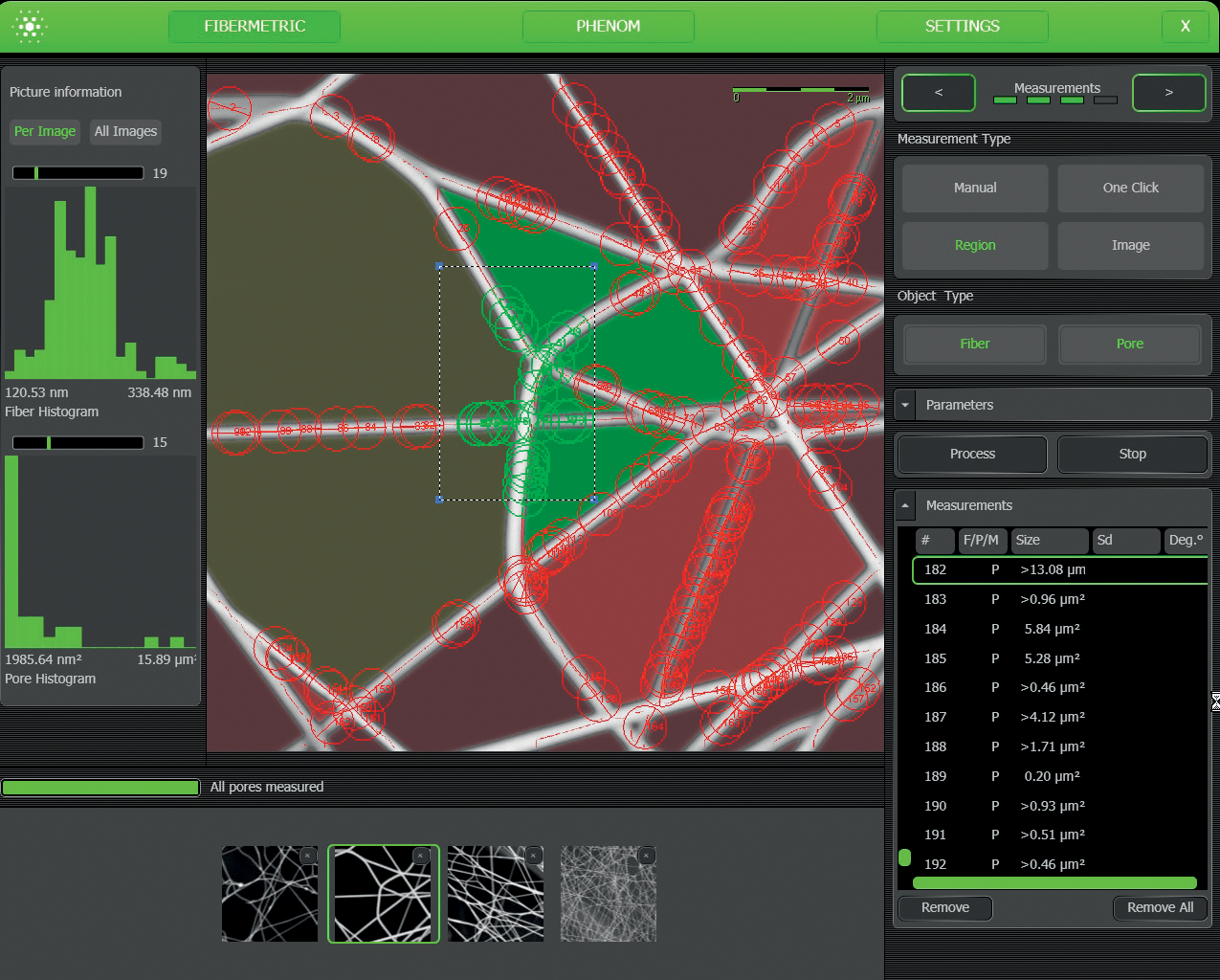 Automated Fiber Analysis
In combination with the Phenom desktop SEM, the FiberMetric application allows you to produce accurate size information from micro and nanofiber samples. Recent developments have enabled us to extend the range of measurements of the FiberMetric application to provide even more in-depth information. It is possible to measure and analyze complicated fiber structures, ranging from spunbond and electrospun fibers to melt blown fiber types.
Key Specifications
Save time by automated measurements
Fast and automated collection of all statistical data
Export all collected data, either statistically or as a raw data file
View and measure micro and nanofibers with unmatched accuracy
Real-time Phenom Pro & ProX operation
The automated image characterization generates hundreds of measurements in seconds. In addition to more accurate data acquisition, the automated measurements of the FiberMetric application guarantee a fast return on investment:
Time savings compared to manual measurements
Operator independent
Statistically significant data
Automated feature and fiber size detection has made FiberMetric even more user-friendly and further improved the time to result. With FiberMetric fiber analysis, it is possible to measure and analyze samples with large fiber diameter differences.