World Leader in Scanning Electron Microscopy
The most powerful tabletop scanning electron microscope – the Phenom Desktop SEM provides superior workflow, designed with the user in mind.
The Phenom Desktop SEM has earned the trust of scientists worldwide. With more annual installations and more new customers than any other SEM, the Phenom Desktop SEM is the best selling scanning electron microscope in the world.
---
Features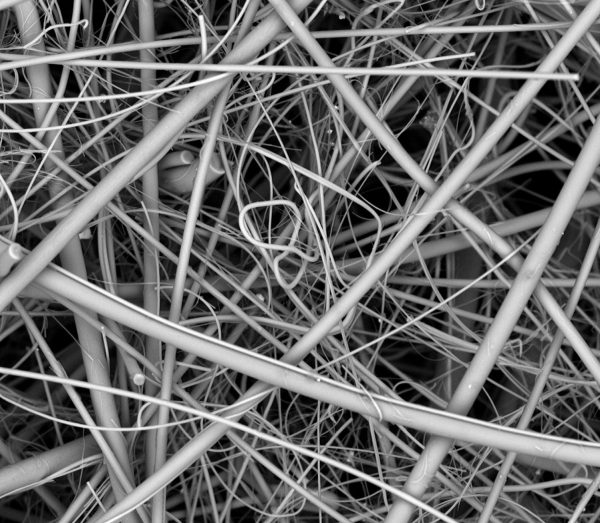 Better Performance by Design
Excellent Imaging: High brightness, long-life electron source, superior to tungsten SEMs
High Resolution: Up to 150,000x with sub-10 nm resolution
Fastest workflow: Load a sample, pump down the chamber, and capture an image in under one minute
No User Maintenance Required: High uptime, no maintenance for years, lowest cost of ownership
User-friendly: Optical navigation camera, integrated motorized stage, intuitive software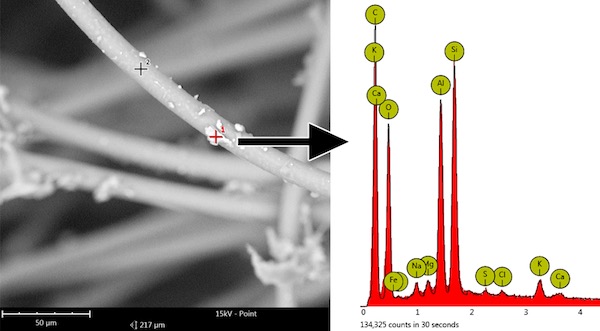 Elemental Analysis
The Phenom Desktop SEMs can be upgraded with an energy-dispersive X-ray spectrometer (EDS/EDX/EDAX) to become an all-in-one tool for imaging and elemental analysis. All Phenoms include a backscattered electron detector (BSD) and can image non-conductive samples without additional sample prep. A secondary electron detector (SED) can be added to any model.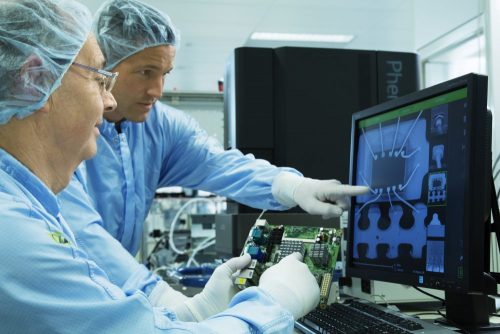 Focus on Answers, not Maintenance
The Phenom desktop SEM is designed to run for years without needing any service. Users don't have to worry about replacing the source or realigning the beam after sample exchange. A simplified user interface allows novice users to capture stunning images right away, while still providing plenty of flexibility for veteran SEM operators. The Phenom has a very low cost of ownership, in both time and money.
Optimized Uptime & Workflow
Speed-to-image: Samples load in ~30s. The Phenom is the fastest loading SEM in the world.
Intuitive Navigation: Quickly find areas of interest using the Never-Lost navigation, an interactive relationship between optical and electron images.
Motorized Stage: Every Phenom comes with a motorized XY stage. No more fiddling with knobs.
No Routine Alignments: The CeB6 source does not require tilt or stigmation alignments on a regular basis.
Low-Vacuum Mode: Image non-conductive samples without additional sample prep.
User-Friendly Design: Sample loading mechanism prevents damage from improperly prepared samples.
Support When You Need It
Nanoscience Instruments has a dedicated team of applications specialists to help you get the answers you need quickly. Whether it's advice on sample prep, getting the best EDS results, or training new users in your lab, our scientists are eager to help you. We also provide customers with training webinars and courtesy visits. Support is just a phone call, email, or car ride away when you need it.
---
Seeing is Believing
The performance of the Phenom Desktop SEM has to be seen to be truly appreciated. Contact us today for an onsite or web demonstration. Learn more about how the Phenom can aid in your research.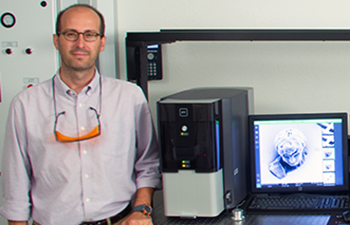 Dr. Tommaso Baldacchini is developing technology for microfabrication and micromachining, creating structures with features on the scale of 100 nm.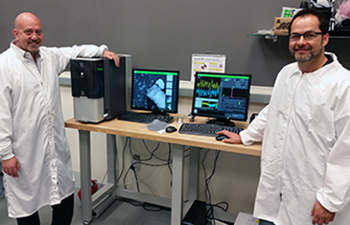 Peter Guercio and his colleagues at GMSI evaluate CVD Processing for Thin Films with the Phenom SEM.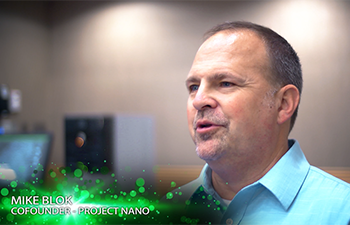 Project NANO has impacted over 10,000 high school students in Oregon.