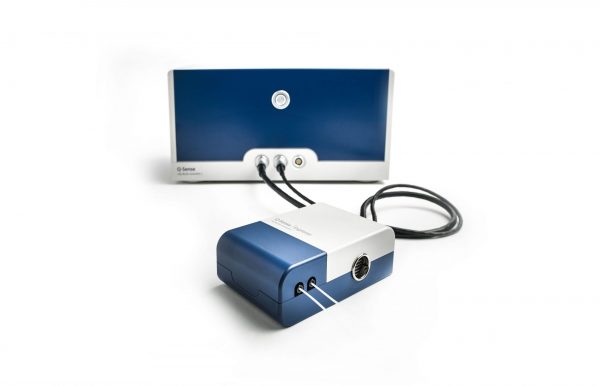 Versatile and modular quantification
QSense Explorer is the versatile instrument with endless possibilities. Thanks to a modular design and optional measurement modules, it enables you to extend your measurement conditions and combine measurements with several other technologies.

---
Endless experiment possibilities
Modular design with several options extends the measurement conditions and gives maximum flexibility.
Combination measurements
The compact chamber together with specialty modules enables simultaneous QCM-D measurements with microscopy, electrochemistry and ellipsometry.
Quantification of film properties
Data collection at high sample rate from 7 harmonics of the fundamental frequency gives maximum input for data analysis and quantification of mass, thickness, viscosity and shear modulus of the adsorbed film.
| Category | QSense Explorer Specification |
| --- | --- |
| Number of sensors | 1 |
| Minimum sample volume | ~200 μl |
| Temperature range, +/- 0.02 °C | 15 – 65 °C |
| Time resolution | 0.005 s |
| Harmonics | 7 |
| Quantification of mass, viscoel. prop | Yes |
| Learn more | View full specifications |