Extruded fibers used for nonwoven textiles are found in many consumer products including filters, wipes, automotive components, upholstery, sports apparel, roofing materials, bedding, fiberglass boats, surgical gowns, and diapers. Fabrics, filtration, medical scaffolds, fuel cells, insulation and other applications now include nanofibers for improved product performance.
Whether nanofibers are manufactured using melt blown, spunbond, forcespinning, or electrospinning, imaging and analyses require greater resolution than traditional fibers. A scanning electron microscope (SEM) is needed to measure nanofiber diameter and pore distributions.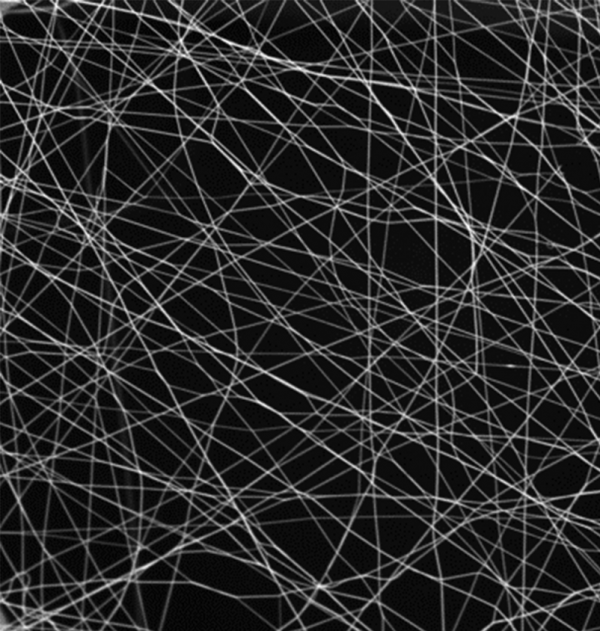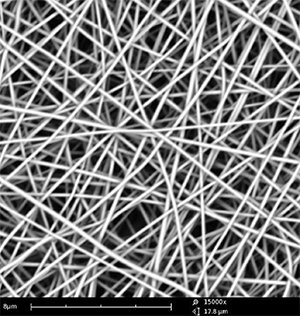 ---
Benefits of the Phenom SEM for Fiber Analysis
The SEM combines high contrast imaging, broad depth of field and high spatial resolution to examine and characterize features at the nanofiber scale. Nanofiber images are quickly acquired thanks to the accessibility and intuitive interface of the Phenom SEM.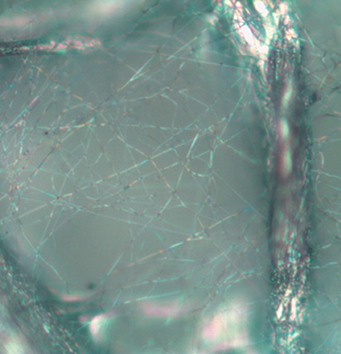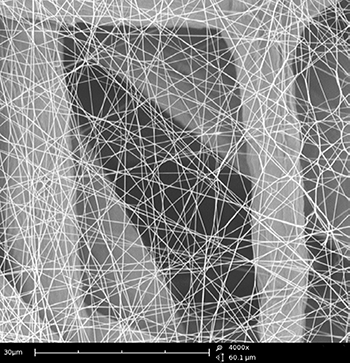 ---
FiberMetric Software for High-throughput Fiber Analysis
The Phenom desktop scanning electron microscope uses FiberMetric, a proprietary fiber measurement software, to measure fiber diameter, orientation and pore sizes.
Fast fiber analysis
Statistically significant data
Operator-independent
Exportable
Data acquisition and analysis can easily be automated using the integrated motorized XY stage. This combination of software and hardware allows for hundreds of images to be acquired automatically. This results in tens of thousands of individual fiber measurements, providing statistically significant data.