Nanoscience Instruments, an industry leader providing scientific instruments to investigate the micro- and nanoscale world, is pleased to announce the opening of an east coast office and the expansion of the Phoenix, AZ headquarters.
Phoenix, AZ – April 29, 2014
Nanoscience Instruments, an industry leader supplying scientific instrumentation to engineers, researchers, and educators, is opening an applications laboratory and sales office in Alexandria, VA to be more accessible to customers on the east coast.  Located in the Washington DC metro area with close proximity to Reagan National Airport, the new east coast office provides easy access to major R&D centers, universities and national labs across the eastern USA and Canada.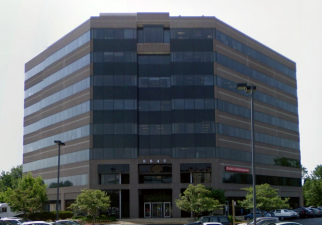 The new office, located in Huntwood Plaza at 5845 Richmond Hwy, Suite 125, Alexandria, VA, will open on May 1, 2014. The new facility will showcase Nanoscience Instruments equipment, including the Phenom Scanning Electron Microscope (SEM), Nanosurf Atomic Force Microscopes (AFM) and Scanning Tunneling Microscopes (STM), and the Zeta 3D Optical Profiler.
"We are very excited to be opening this new facility to serve our customers better. The lab is equipped with state-of-the-art instrumentation. This will allow us to demonstrate the capabilities of our microscopes and scientific expertise," says Dr. Sebastian Kossek, Nanoscience Instruments' co-founder who will be heading the new east coast office. Dr. Matthew Jobbins, an applications scientist who recently joined Nanoscience Instruments, will also be on staff.
"Having a complete lab with knowledgeable scientific staff will provide increased convenience for both Nanoscience Instruments and our customers," explains Mark Flowers, the co-founder who leads the office headquarters in Phoenix, AZ. "As the field of nanotechnology continues to grow, we plan to expand to meet the needs of our customers."
The recent expansion continues the growth and investments made in the previous year.  In 2013, Nanoscience Instruments purchased the Service and Support division from Phenom-World North America to service SEM customers directly.  Nanoscience Instruments expanded its Phoenix, AZ headquarters to accommodate this growth, adding a new service manager and service engineer to the team.  Dr. Jennifer Wall, a materials scientist, and AFM veteran, also joined the team as Nanoscience Instruments' new technical marketing manager this year.
About Nanoscience Instruments
Nanoscience Instruments provides and supports a wide variety of surface science and nanoscale microscopy instrumentation, including benchtop SEMs, portable AFMs & STMs, 3D optical profilers, micro and nanomanipulation systems, as well as consumables and accessories for these instruments.