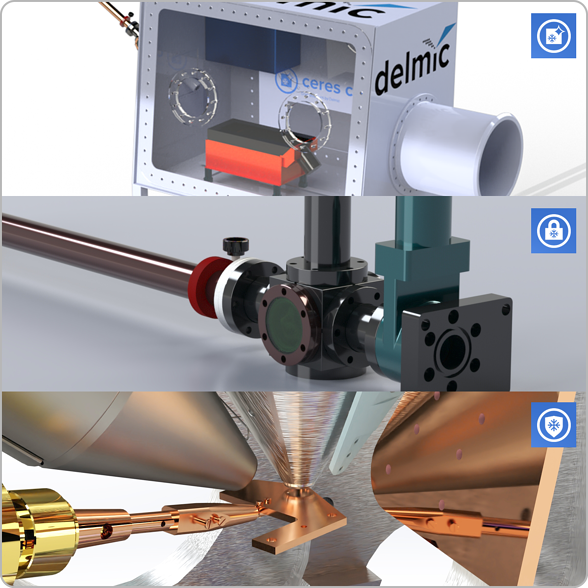 Reduce ice contamination during cryo electron microscopy (cryo-EM) and cryo electron tomography (cryo-ET) experiments
---
Three components to reduce ice contamination
Clean Station
A purpose-built glovebox for CryoET. Prepare your samples in a low humidity environment without a dry room.
Vitri lock
Transfer samples under vitreous temperatures and high vacuum. This eliminates a major source of crystalline ice contamination during transfer.
Cryo Shutter
Reduce amorphous ice growth within the FIB-SEM by nearly 100%. Users can mill more lamella in one batch.
---
Watch a short video overview
---
Results
Many users suffer setbacks in their cryo-EM workflow due to ice contamination and limitations with sample prep. The Ceres Ice Defense System enables better data, every time.

---
Compatibility
The Ceres is designed to work with your existing Cryo FIB-SEM setup and can be installed on microscopes from Thermo Fisher, FEI, Zeiss, JEOL, and others. The Ceres is also compatible with Aquilos 1, Aquilos 2, Leica, and Quorum cryo workflows.
---
Contact Us
Nanoscience Instruments is the exclusive distributor for the Ceres Ice Defense System in the U.S.
Our dedicated sales, applications, and service staff have over 200 years of combined experience in electron microscopy.