Optimal surface preparation on a wide range of sample types
Technoorg Linda Ion Mills created from over 25 years of technical innovation. Leveraging expertise from a Nobel Laureate in Physics and a team of scientists and engineers, these systems are the most precise, fastest and easiest to use instruments available
Offering the widest range of beam energies and beam inclinations, these tools excel in sample preparation for a wide range of sample types including alloys, semiconductors, polymers, soft materials and organics.
Utilized the world over in a variety of fields including material science, biological research, geology, semiconductor and optical industry, multi-layer systems and many others.
Highlighted Features
Highest thinning rate for fast slope cuts a multiple angles
Dedicated low energy gun for best SEM/TEM sample surface finishes
Longest-life ion gun, can be cleaned within an hour
Automated operation with pre-programmed recipes for user-independent results
Low-temperature cooling with monitoring for temperature-sensitive samples
Lowest yearly operating costs
Each tool is designed for applications that require fine polishing of EBSD samples, thinning of transmission electron microscopy (TEM) samples, uniform fine polishing of heterogeneous surfaces, air protected sample preparation environment to prevent oxidation, and integrated stage cooling for temperature sensitive samples.
Grain Orientation Analysis
The SEMPrep2 quickly prepares site specific cross sectional EBSD samples utilizing a high energy ion gun. Site specific cross sectional EBSD sample preparation with high energy Ion Gun for grain orientation analysis.
Precise preparation, cross sections of samples – hard, soft, or composites – without smearing, crumbling, distorting, or contaminating them in any way
The highest thinning rate for fast slope cuts at multiple angles
Long-life ion gun can easily be cleaned in an hour
Features for Versatility
Cover all possible sample types with two different cooling options for diverse specimen preparation.
The Liquid Nitrogen cooling is suggested for heat sensitive or cryo specimens. With this option the sample temperature can be decreased dramatically and controlled in the sub-zero range.
Peltier cooling is a comfortable protection against overheating and it helps to keep the sample around room temperature.
Examples of Easily Prepared Specimen
Alloys
Semiconductors
Polymers
Soft materials
Organics
---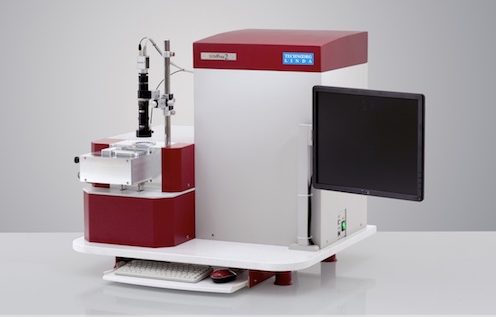 High-quality site-specific sample preparation for SEM applications. Slope cutting, polishing & cleaning of samples for SEM, EBSD, CL, EDS & WDS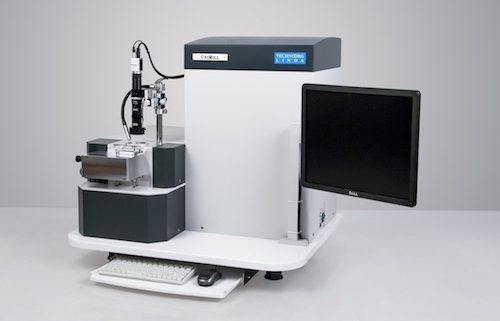 Fully automated ion beam thinning system for TEM/XTEM sample preparation. Thinning & gentle polishing/cleaning of TEM samples.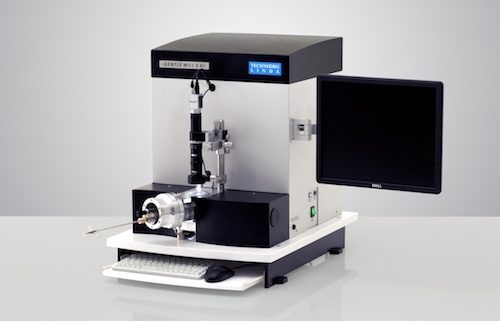 FIB sample preparation for final polishing and cleaning. Cleaning & post-processing of TEM & FIB samples.
---
Application Notes: Sample Preparation with Ion Beam Milling