We would like to invite you to our upcoming open house event on Wednesday, May 10th, taking place at our Alexandria, VA office near Washington DC. where you'll have the opportunity to explore and learn about some of the latest advancements in cutting-edge technologies such as QCM-D, tensiometry, electrospinning, electrochemistry, and scanning electron microscopy (SEM). Our accomplished professionals will be on hand to guide you through the latest breakthroughs in these fields, answer any questions you may have, and provide you with a unique opportunity to experience new technologies firsthand.
This is an event that you simply cannot afford to miss if you're interested in staying up-to-date on the latest developments in these exciting fields. You'll have the chance to connect with like-minded individuals in the industry, learn from our team of experts, and gain valuable insights into how these technologies are changing the game.
So join us for a day of exploration, knowledge, and discovery. We can't wait to see you there!
Location: 5845 Richmond Highway, Suite 150, Alexandria, VA 22303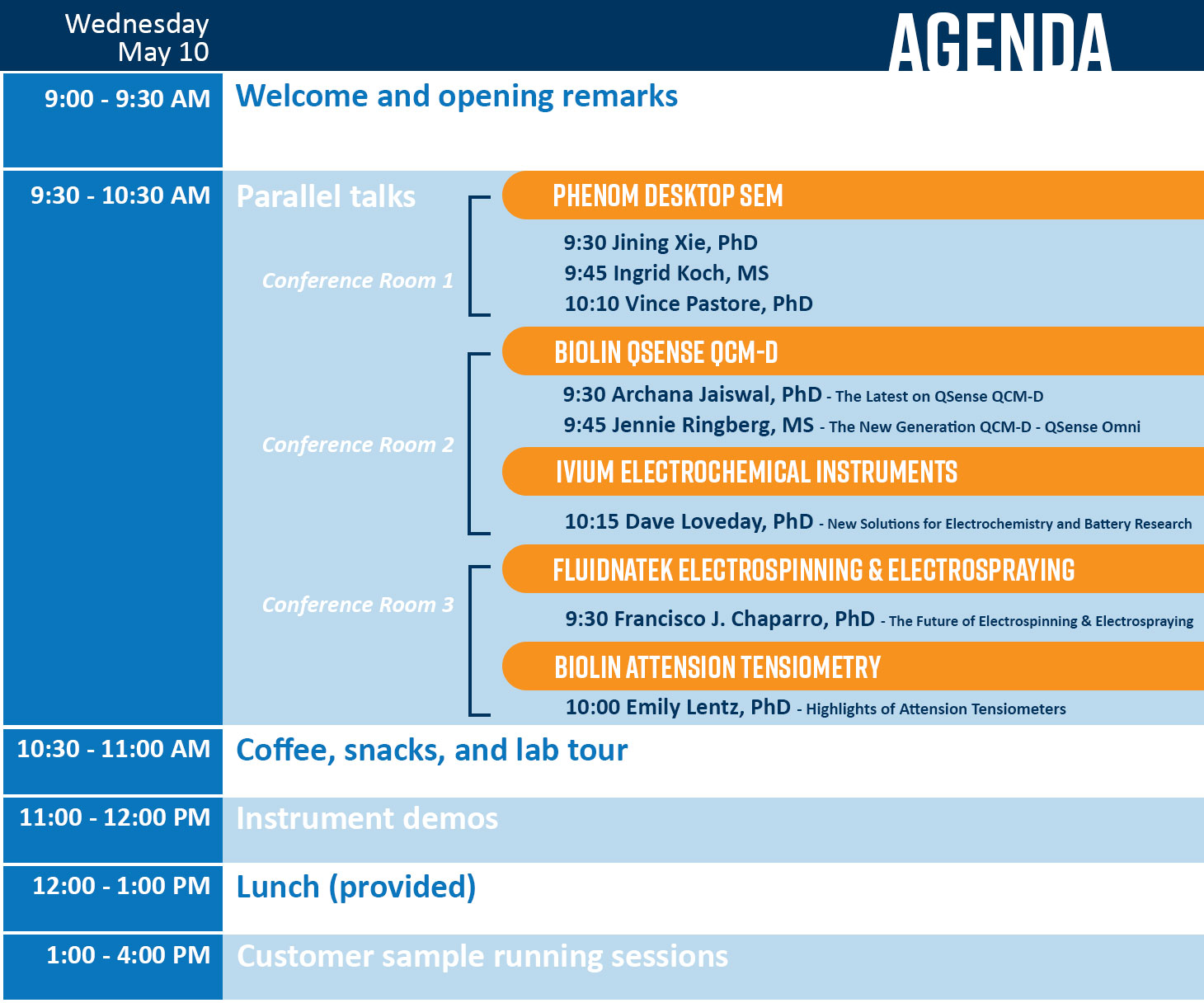 Registration