Phenom Desktop SEMs deliver a best-in-class performance for high-resolution imaging and elemental analysis. The fully integrated platform leverages resilient hardware and intuitive software to achieve superb image quality and speed-to-data at a low cost of ownership. An easily navigable user interface makes accessing all microscope functions and optimizing imaging parameters a breeze for users of all skill levels. Images are less than 60 seconds away from loading the sample thanks to the fastest vent/load cycle and high-sensitivity detector, standard to all Phenoms.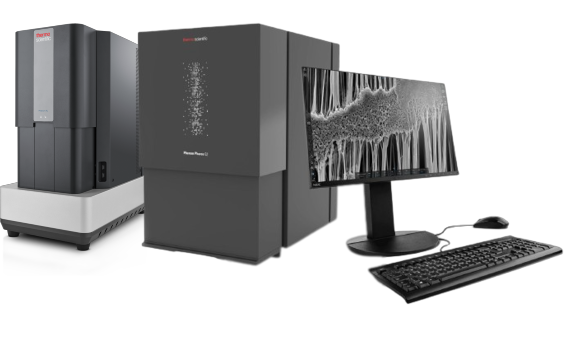 See available Configurations
Phenom Desktop SEM Systems
The full Phenom lineup offers varying levels of capabilities in terms of resolution, magnification range, sample size, detector configurations, electron sources, and automation options. To get pricing information for a Phenom SEM, inquire below. 
Want to learn more?
Talk to a scientist: