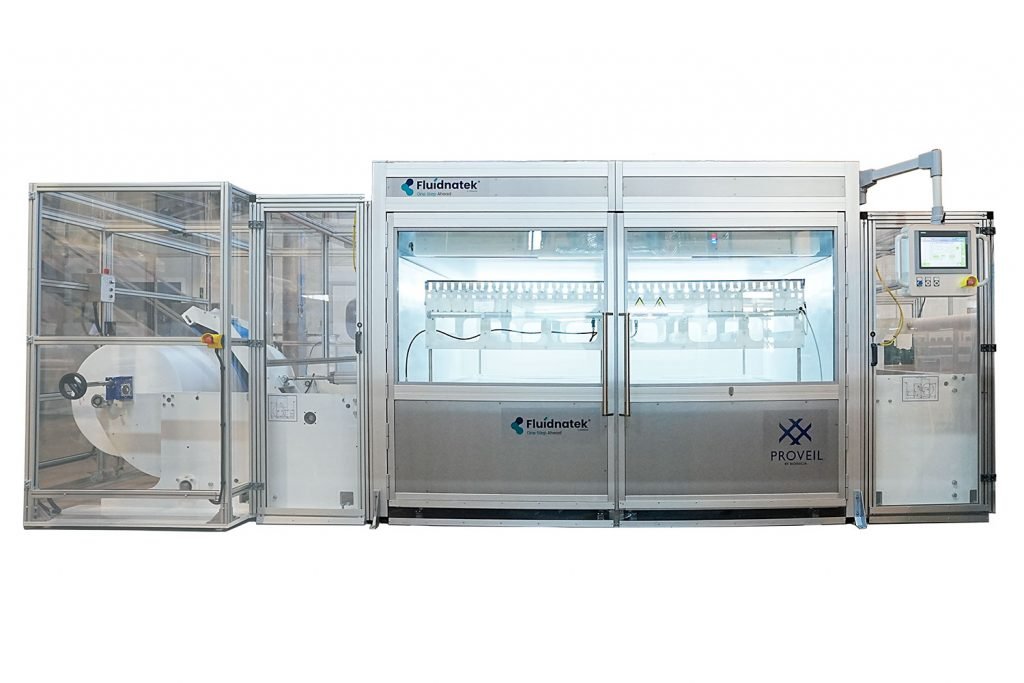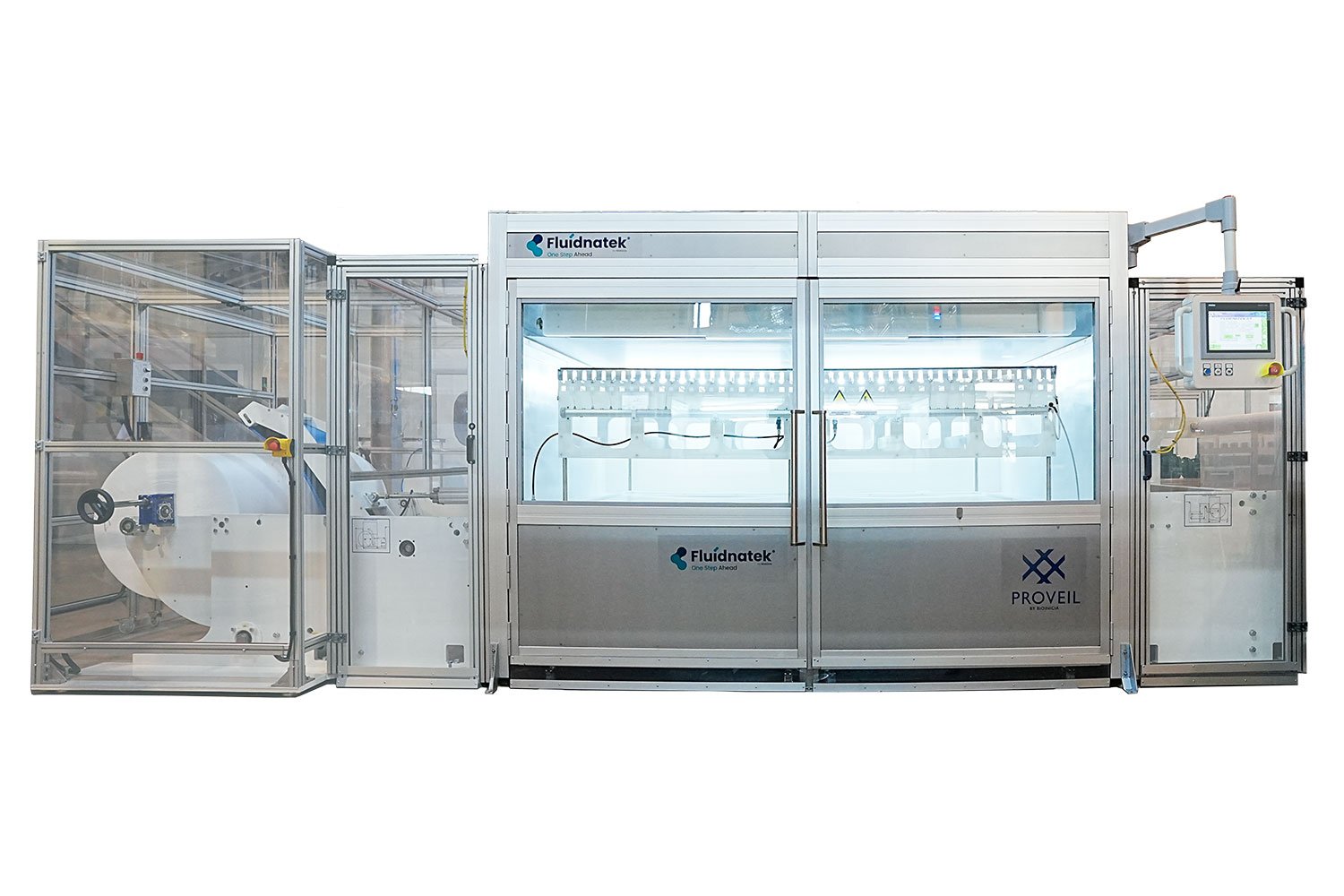 The Equipment of Choice for Industrial Manufacturing and Commercialization
The Fluidnatek HT Industrial Electrospinning Machine is the ideal industrial equipment when large scale production and sample reproducibility are needed. This industrial electrospinning line capitalizes on the know-how and experience in the field of materials processing by Bioinicia.
Industrial-Scale Production
Designed for production of electrospun and/or electrosprayed nanomaterials at commercial quantities. Use up to 5,500+ needle emitters, load up to 60 Liters of prepared solution, and reliably run the machine 24/7
Full Environmental Control for Maximum Process Consistency
Control temperature and relative humidity in the processing chamber to ensure consistency across batches of nanomaterials produced, and actively exhaust fumes as your solvent evaporates
The Fluidnatek HT provides state-of-the-art features for industrial-scale production and commercialization of electrospun products under GMP conditions with reproducible performance. The HT system has been engineered to operate 24/7, leveraging 5,500+ simultaneous needles, a 1.6 meter wide roll substrate, and up to 60 L of solution for uninterrupted processing of large batches. Batch-to-batch consistency is easily maintained, and temperature and relative humidity can be tightly controlled thanks to the environmental control unit (ECU). Some of the safety features include an actively regulated exhaust system, which removes solvents continuously and dynamically, preventing them from escaping the spinning chamber. If flammable solvents are to be used, the Fluidnatek HT allows you to work under an inert atmosphere (with very low oxygen concentration) to further increase safety measures for the user and the facility.
Industrial scale production unit for product commercialization
Industrial Roll-to-Roll system
Touchscreen controls
Bottom-up configuration
Primary high voltage power supply for the emitter
Secondary high voltage power supply for the collector
Gravimetric controlled continuous solution feeding system
10 kg/h+ solution mass flow rate (solution dependent)
Non-spill quick connectors
Environmental Control Unit ECU (temperature and relative humidity)
Single-phase multi-emitter spinning head
Safety shut-off switches in the access door
Actively regulated exhaust system
Talk to an
Instrumentation Specialist

Today!
Optional Upgradeable Features
Process data hub for recording 20+ process parameters to properly monitor sample production
Sample thickness measurement in real time
Gas and solvent vapor-assisted processing
Engineered accessories to meet application requirements
Secondary spinning stage with independent power supply