Electrospinning & Electrospraying equipment
Fluidnatek® Electrospinning Equipment
The Fluidnatek® electrospinning and electrospraying equipment by Bioinicia is designed for the fabrication of micro and nano scaled fibers and particles through the electrospinning and electrospraying techniques. The equipment models scale from benchtop for the lab space, to fully automated equipment for industrial manufacturing. These units are versatile and powerful tools to obtain precise, controlled, reproducible and scalable product for your application needs.
Develop samples with needle-based or needle-less emitters, or both
Process two solutions with independent voltages to generate two types of fibers, particles, or both
Environmental Control supports increasing/decreasing temperature, relative humidity, and air flow
A metrology system allows you to measure sample thickness
Validation for cGMP processes through IQ/OQ/PQ documentation packages
Batch control, Audit trail, pre-defined recipes, monitor 20+ parameters, and remote access
See available configurations
standard Fluidnatek® Product Options
Each piece of equipment generated by Fluidnatek is engineered to produce consistent, high-quality results across the entire equipment series. The systems provide a high level of control over environmental conditions to ensure higher reproducibility year-round. Recipes developed on tabletop units can be transferred to larger volume instruments.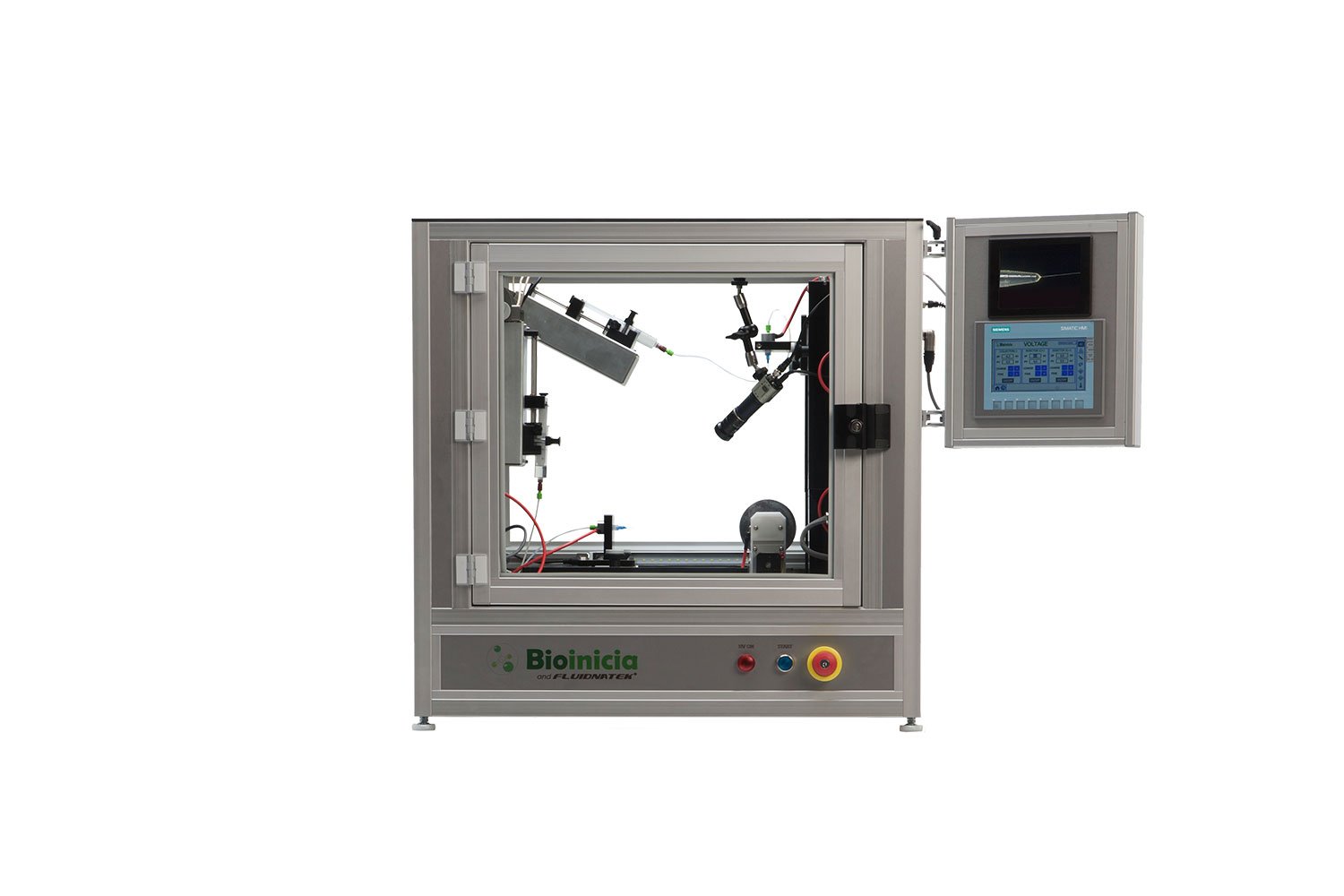 The LE-50 is a compact, lightweight system with the features of an advanced research station. Ideal for proof-of-concept and feasibility studies for developing new materials and formulations.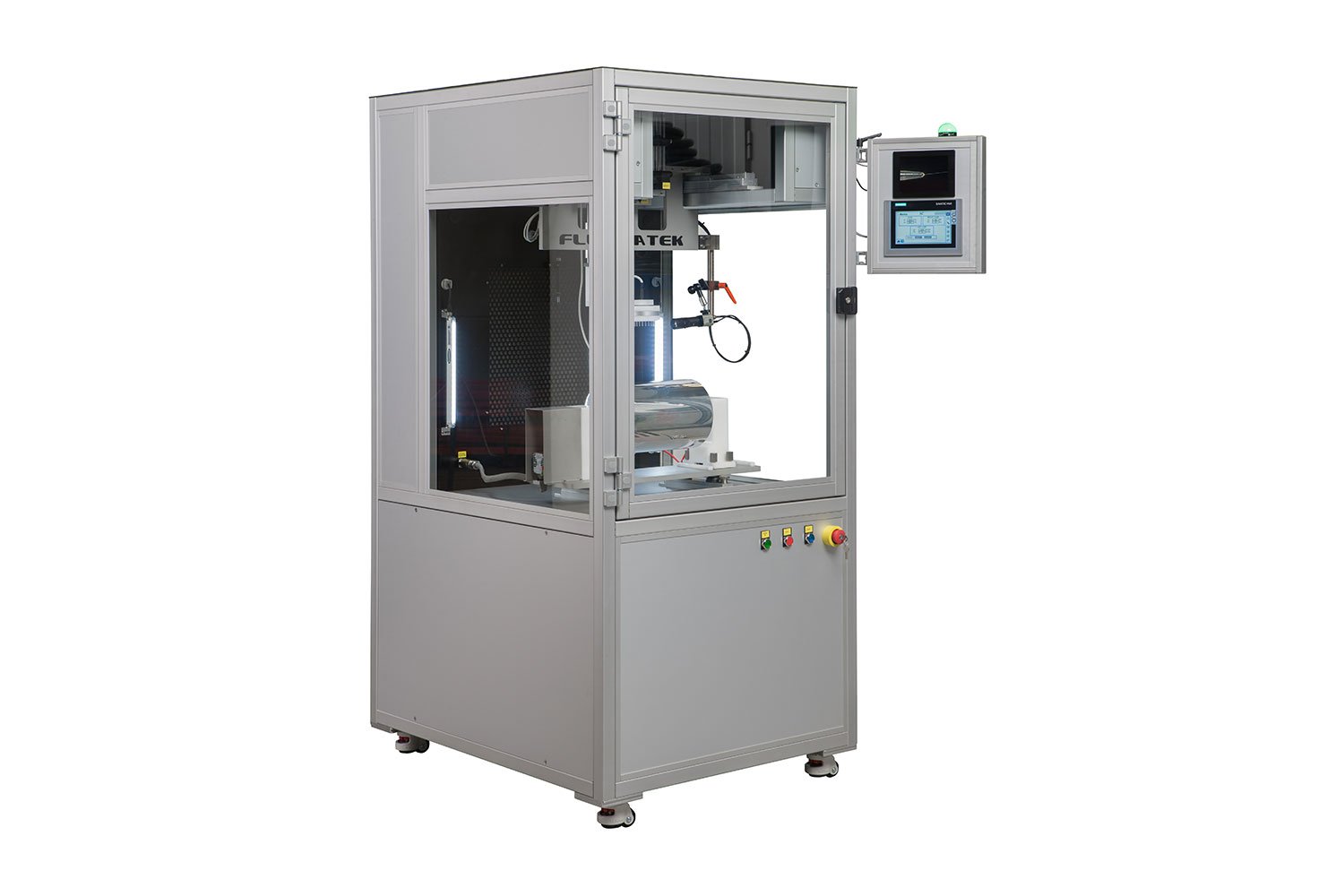 The LE-100 is the ideal choice for scientists and engineers working on advanced development projects, where experimental capabilities, tighter process control, and larger sample sizes are key.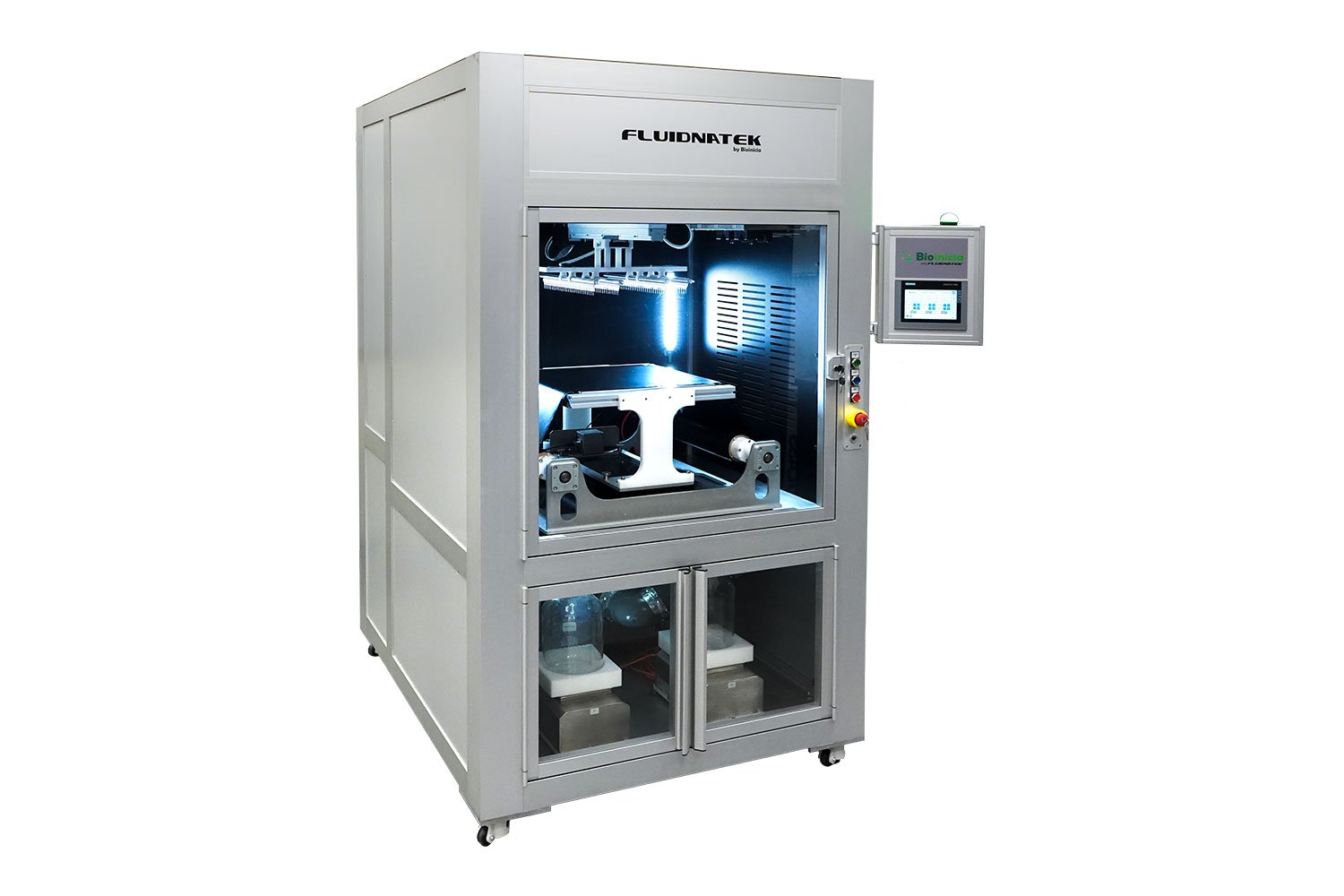 The LE-500 is designed to increase the throughput of electrospun and electrosprayed products. Ideal for advanced development projects, beta-release, and other pre-market introduction activities.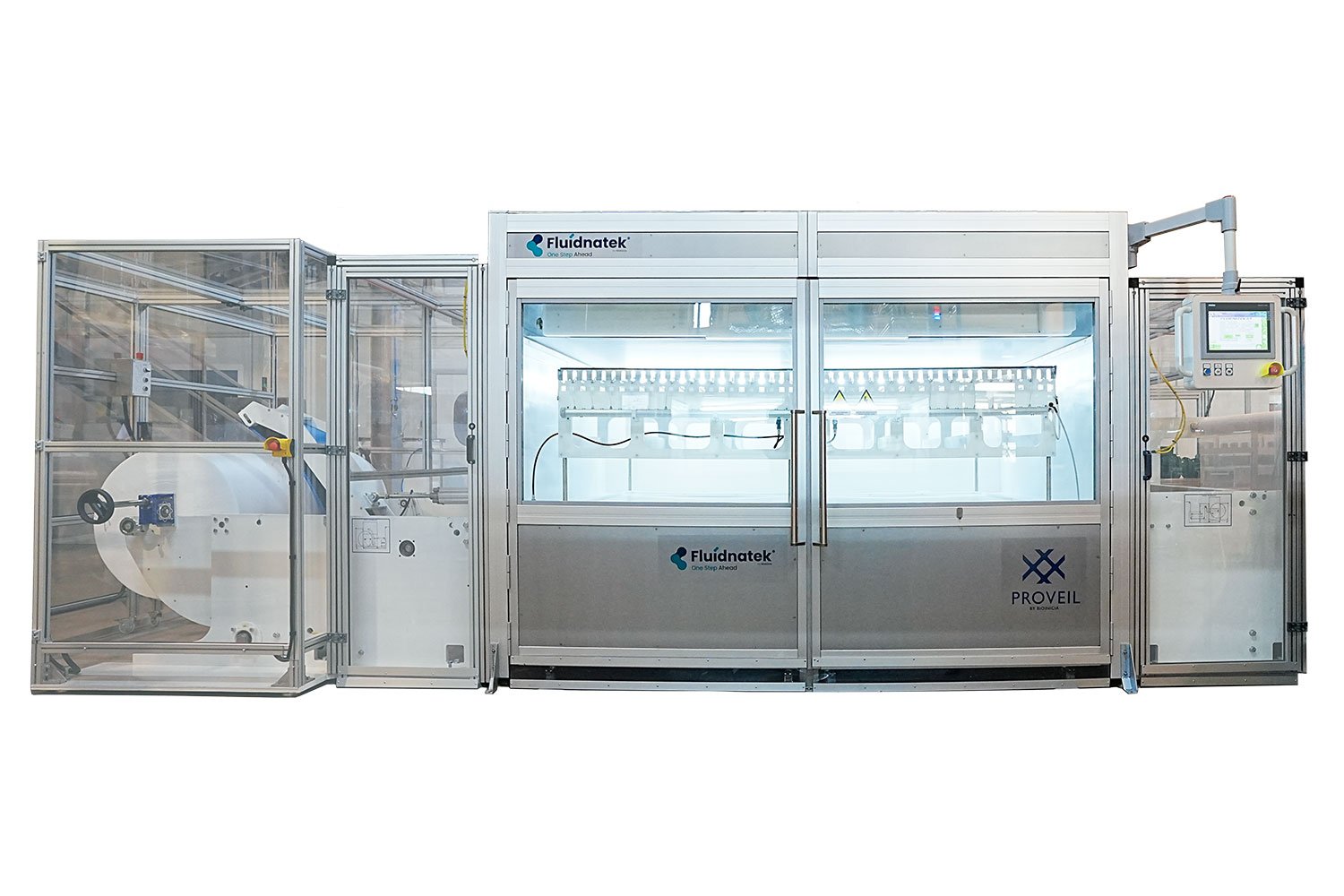 The Fluidnatek HT Industrial Electrospinning Machine is the ideal industrial equipment when large scale production and sample reproducibility are needed.
See Biomedical configurations
Fluidnatek® Biomedical Systems
The Fluidnatek Biomedical devices are engineered to be used in medical applications like: tissue engineering, medical devices, wound healing and biotextiles. The systems are ideal for use when cleanliness and sterility are essential. The biomedical devices allow for finer process control, increased batch-to-batch consistency and are cGMP and ISO-13485 certifiable.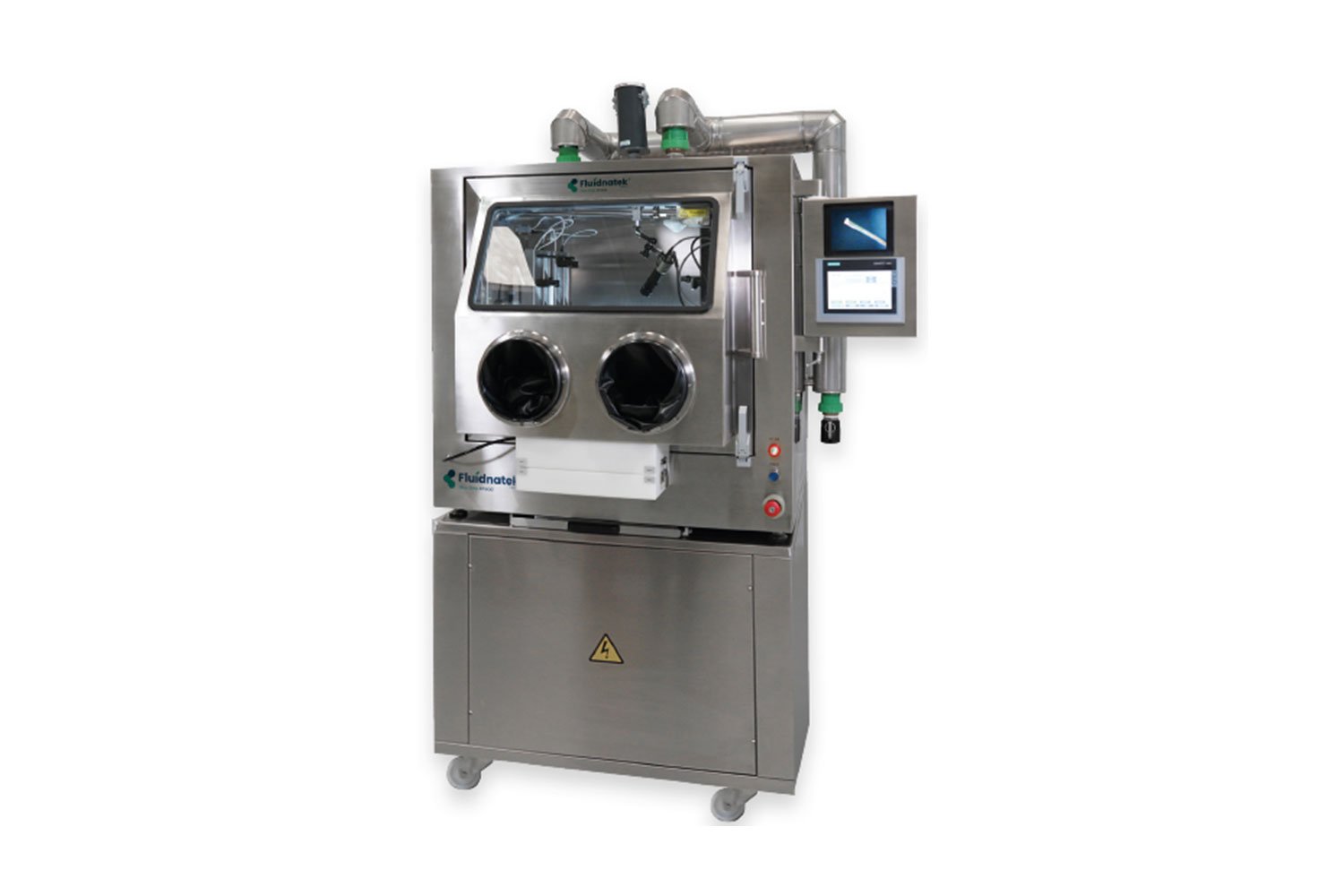 Ideal for biomedical companies requiring aseptic sample development for medical products under ISO-5 environment, cGMP, and ISO-13485 certification standards.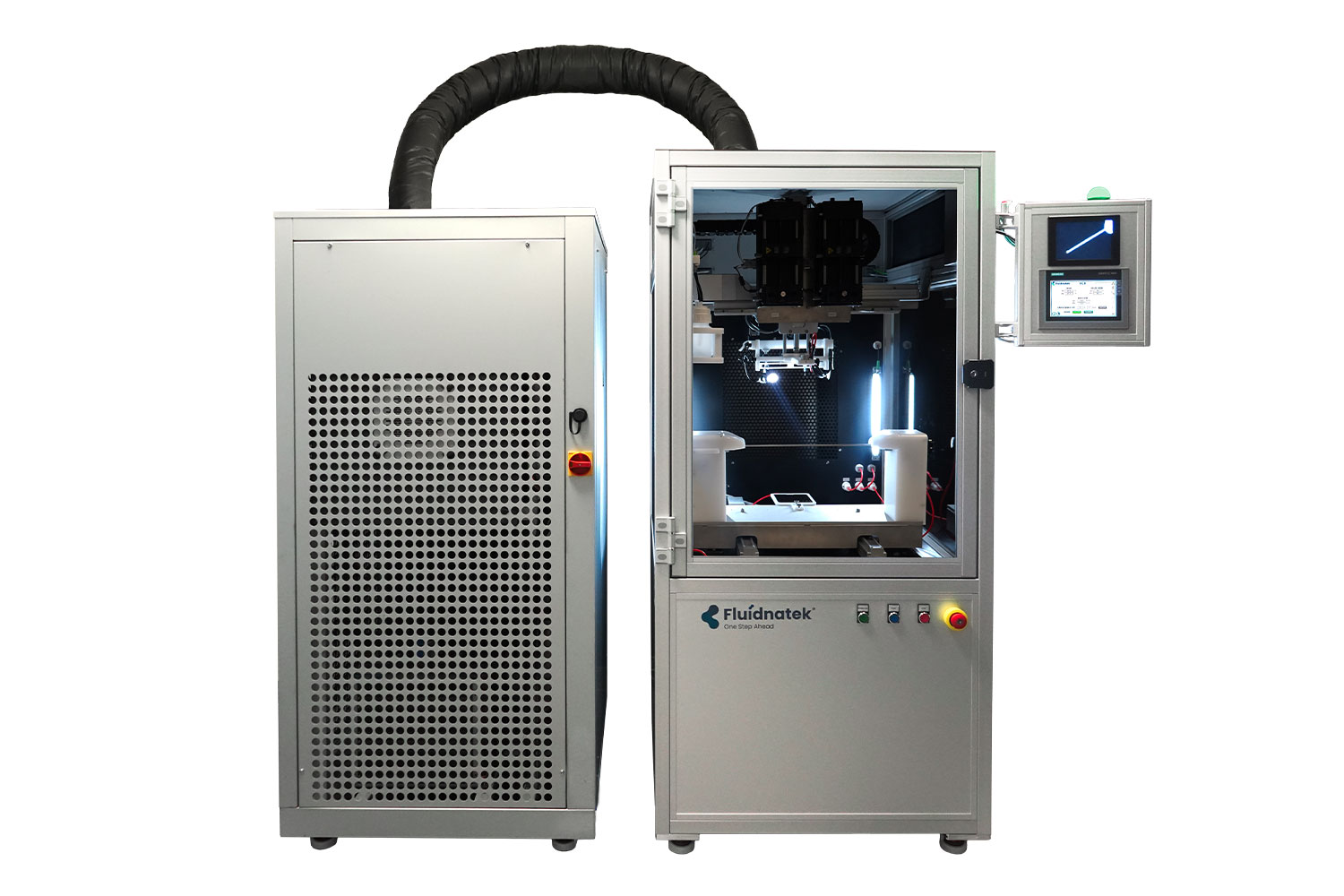 Ideal for coating stents, or fabricating vascular grafts, heart valves, and other tubular structures in an ISO-7 environment that meets standards for cGMP, or ISO-13485 certification.
Download the Fluidnatek Electrospinning Product Brochure:
Environmental Control Unit
Environmental Control for Precise Regulation
Temperature and relative humidity are known to be among the most critical factors that need to be controlled during electrospinning and electrospraying processes due to the significant impact they have on the solvent evaporation rate of the precursor solution. We offer an environmental control unit, which when combined with the Fluidnatek line, delivers full control of the global process parameters. With the ECU, you can achieve consistent, reproducible, and defect-free fiber/particle deposition with no user-dependent variability.