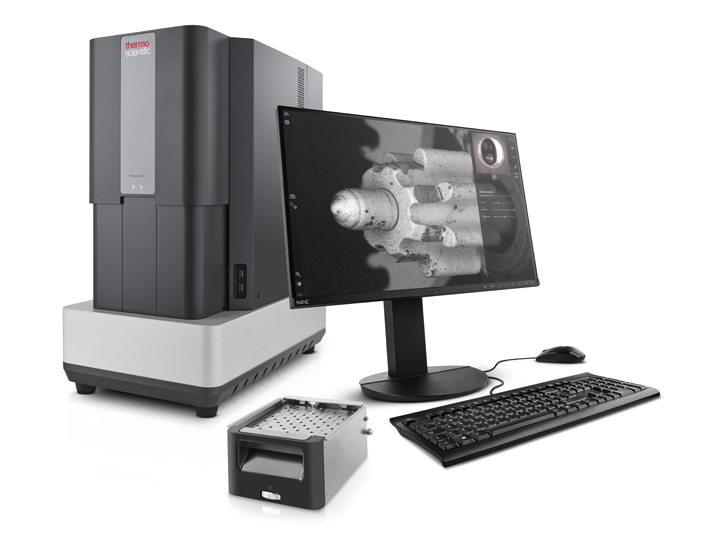 The Phenom desktop Scanning Electron Microscopes are the fastest, most versatile, and most user-friendly SEMs on the market.
Overview of the Phenom Desktop SEM
---
"It is truly amazing how easy it is to get high quality images with only a few clicks of the mouse. We've been using the Phenom for a couple years and it has been life changing."

Andrew Collins, Global R&D Engineer at Velcro USA Inc.
---
Watch a Short Demo
Key Features
Superb Image Quality
The CeB6 and field emission sources used in Phenoms are much brighter and create a naturally tighter beam than traditional tungsten SEM sources. That means great looking images with much less effort.
No User Maintenance
The Phenom is always ready with very low downtime. Unlike tungsten-based SEMs, frequent source changes are unnecessary. Phenoms run for years at a time with no maintenance.
Easy to Use
All Phenom SEMs feature advanced navigation with a motorized stage and optical stage camera that are precisely aligned with the electron image.
Vibration Insensitivity
The Phenom is the only SEM that is insensitive to vibrations. It can be used in noisy environments and does not require special tables or vibration isolation platforms.
Speed to Image
Load a sample into a Phenom and get a live SEM image in about 35 seconds. The Phenom is the fastest loading SEM thanks to its innovative load-lock stage design.
Low-Vacuum Mode
Image non-conducting samples without extra sample preparation or gold coating using the built-in low vacuum mode. No special detectors or additional infrastructure are required.
Automation Options
A suite of optional software packages allows automated image acquisition and processing for a variety of applications. Every Phenom includes automated image stitching. See the "Software" tab for more info.
Innovative Design
All of these features are possible due to the unique design concepts employed in the Phenom. Read on for a detailed description of what makes the Phenom so special!
Intuitive Navigation and Software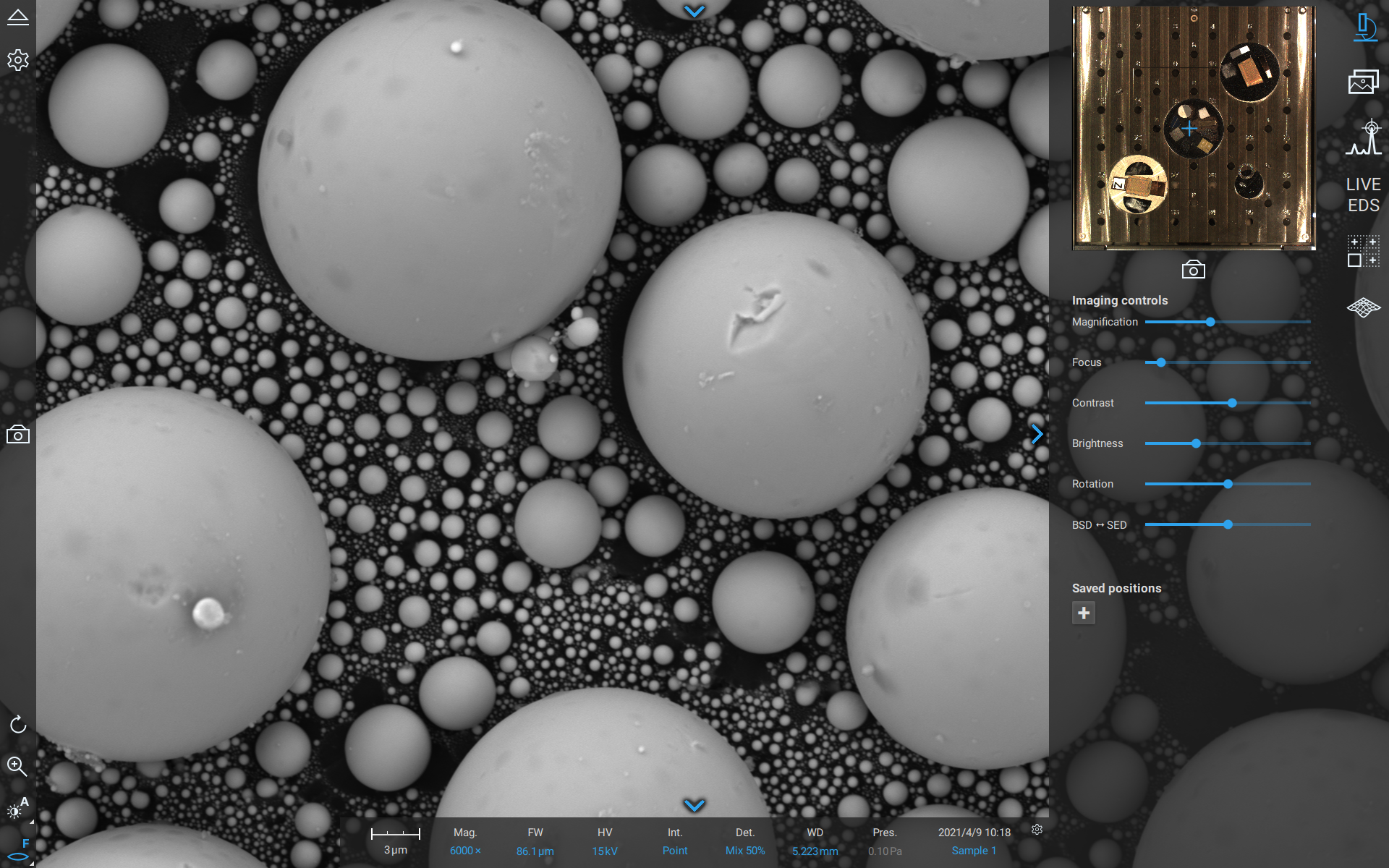 Phenoms are the only SEMs that were designed and built from the ground up specifically for ease of use. This is most evident in the instrument's software, which allows for easy navigation and adjustment of all imaging parameters without relying on overwhelming menus. The entire interface is overlaid on a full-screen live image.
Want to see the Phenom in action? Fill out the form below to request a personalized live demo.
Phenom Desktop SEM Models
Largest sample capacity of any desktop SEM.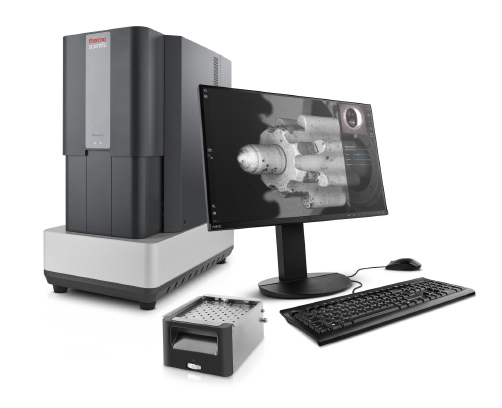 The world's only desktop Field Emission SEM.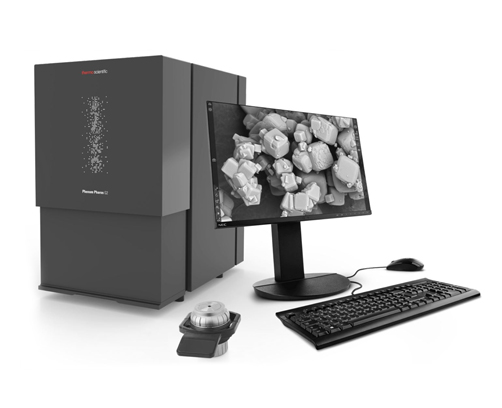 The classic all-in-one imaging and EDS platform.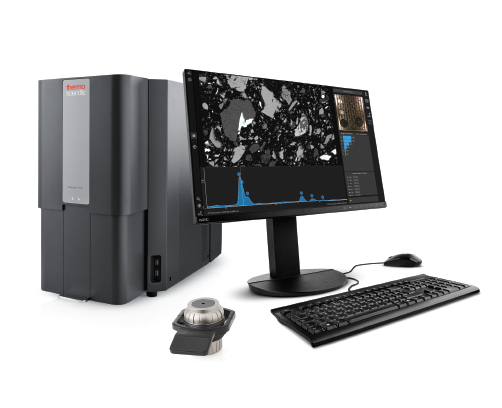 ---
Enables SEM imaging in an argon-filled glovebox.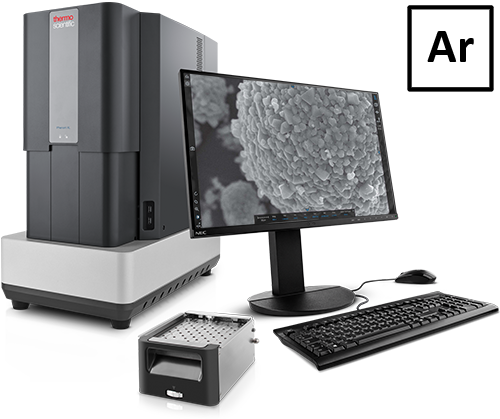 Cost-effective system for entry level users.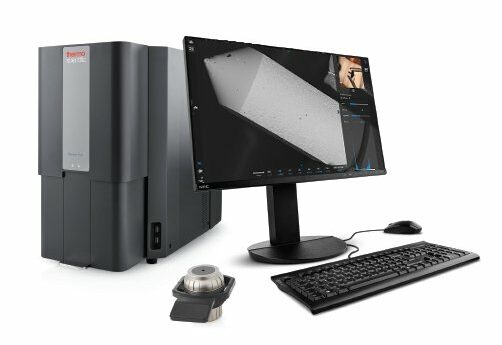 Fully automated Gunshot Residue analysis.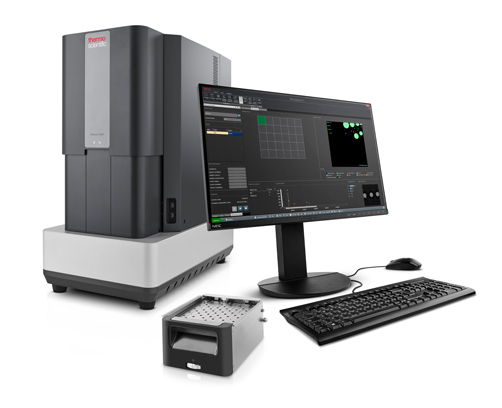 ---
Fully automated custom reporting for industry standards such as VDA 19 and / or ISO 16232.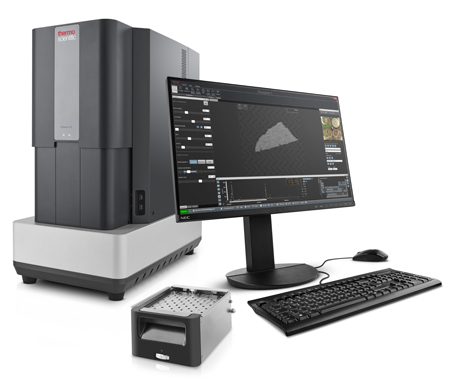 Fully automated particle characterization, morphology, and distribution analysis, and foreign particle identification with ASTM standard reporting.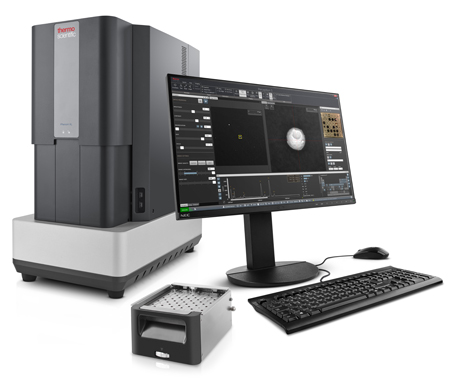 You may also be interested in the full-size Axia ChemiSEM.
---
Specifications
Model / Specification
Phenom Pharos
Phenom XL
Phenom Pro/ProX
Phenom Pure
Electron Source
Field Emission Gun (FEG)
CeB6 crystal
CeB6 crystal
CeB6 crystal
Max. SEM Magnification
2,000,000x
200,000x
350,000x
175,000x
SEM Resolution – SED
<2 nm
10 nm
6 nm
15 nm
SEM Resolution – BSD
3 nm
10 nm
8 nm
15 nm
Acceleration Voltages
1 – 20 kV
5 – 20 kV
5 – 20 kV
5 kV or 10 kV
Navigation Camera
✔
✔
✔
✔
Motorized Stage
✔
✔
✔
✔
Vacuum options
High, medium, and low vacuum (software selectable)
High, medium, and low vacuum (software selectable)
High and low vacuum sample holders
High and low vacuum sample holders
Sample Handling
Single pin stub
25 mm diameter
Up to 36 pin stubs
100 mm x 100 mm
Single pin stub
25 mm diameter
Single pin stub
25 mm diameter
Detectors
BSD (standard)
SED (optional)
EDS (optional)
BSD (standard)
SED (optional)
EDS (optional)
BSD (standard)
SED (optional)
EDS (optional)
BSD (standard)
SED (optional)
EDS (optional)
Learn More
View Pharos
View XL
View Pro / ProX
View Pure
Featured Stages
Eucentric Tilt & Rotate Stage
View a sample from any angle
Six total axes provide eucentric tilt and compucentric rotation control (XYZTR)
Tilt: -15o to +90o; Rotate: 360o
Tensile Testing Stage
Pull samples apart during live SEM viewing
Record force and displacement with dedicated tensile testing software
150 and 1000 N load cells available
Temperature Control Stage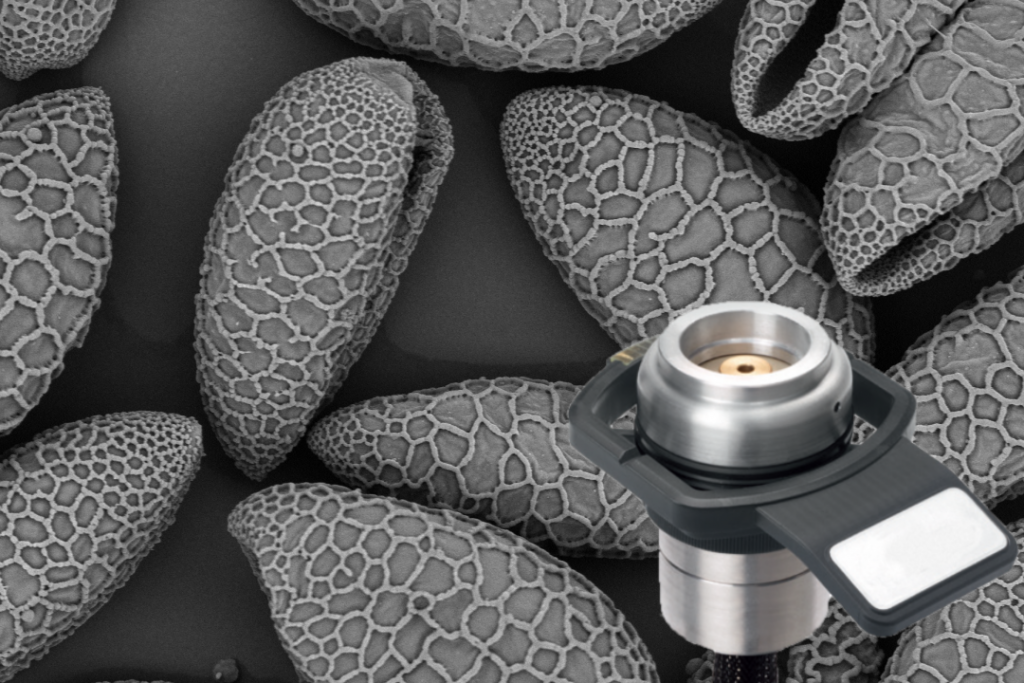 Freeze wet samples for viewing in the SEM
Useful for food, biological specimens, or any beam sensitive materials
Temperature range -25°C to +50°C
A full list of SEM accessories can be found here.
---
SEM Image Analysis Software
Image analysis software can extract actionable data about the size and shape of features in an SEM image. Our programs, developed specifically for the Phenom, massively increase data throughput and eliminate the user bias that can skew manual measurements. Programs are available for:
Particle size distribution and shape analysis
Pore size distribution and shape analysis
Fiber diameter and orientation analysis
3D surface reconstruction and roughness measurement
These programs can be combined with automatic image acquisition features—free with every Phenom—to create statistically significant data in very little time.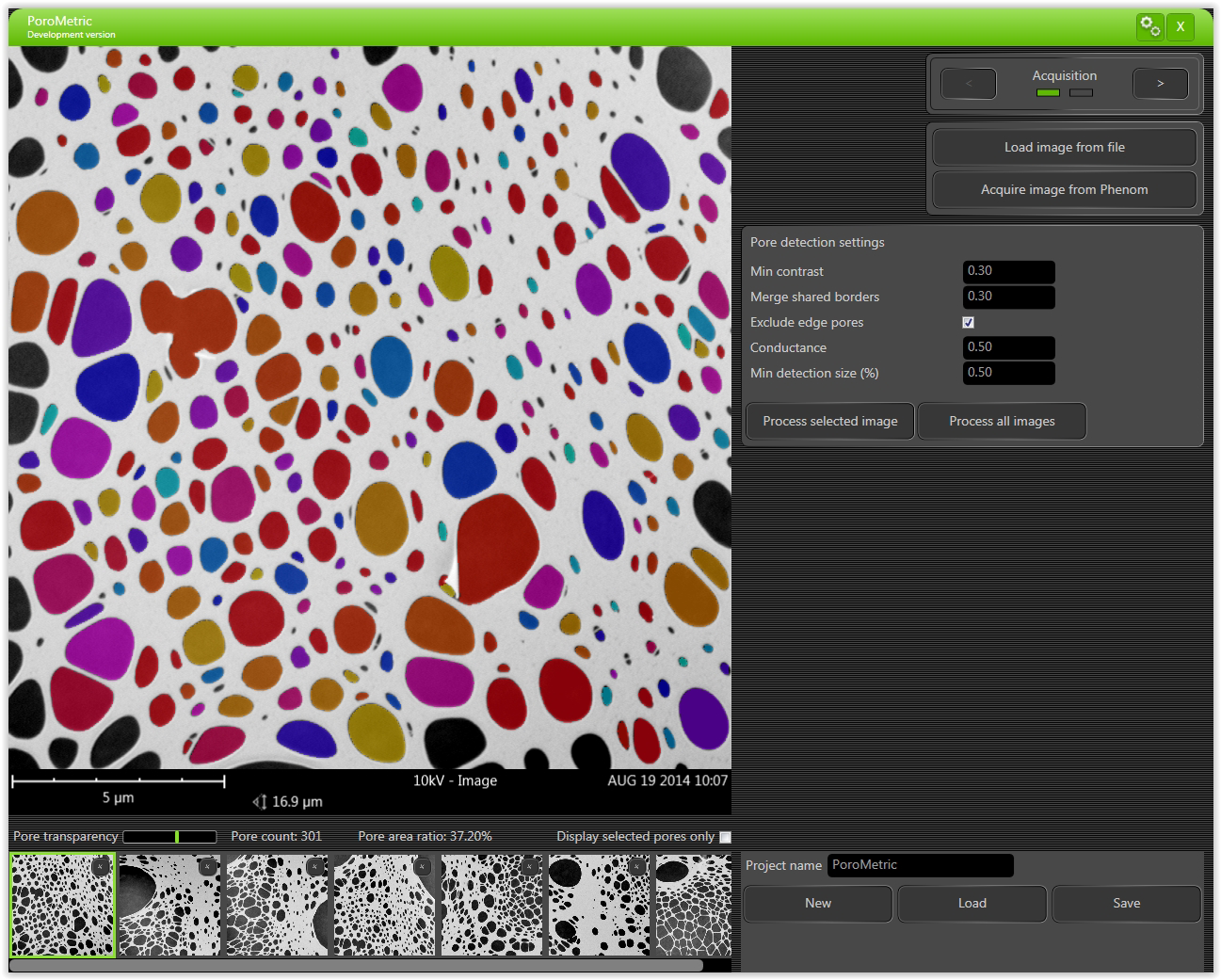 Particle Analysis and Pore Analysis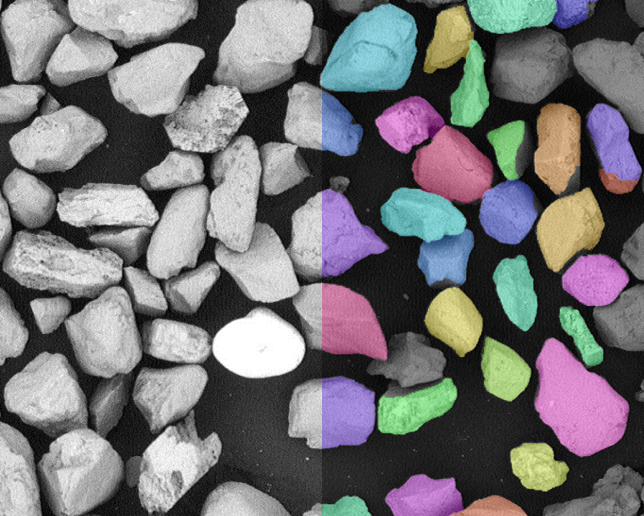 Auto detect and analyze pores or particles
Report size distribution and any other morphology/shape information
Detectable size range 100nm – 100μm
Up to 1000 features per minute
Fiber Analysis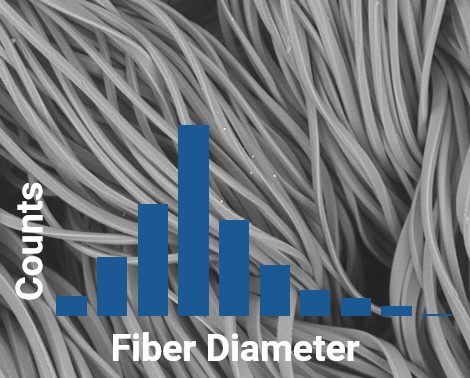 Auto detect and analyze fibers
Report fiber diameter and orientation distributions
Detectable size range 100nm – 40μm
Up to 1000 fiber measurements per image
3D Surface Reconstruction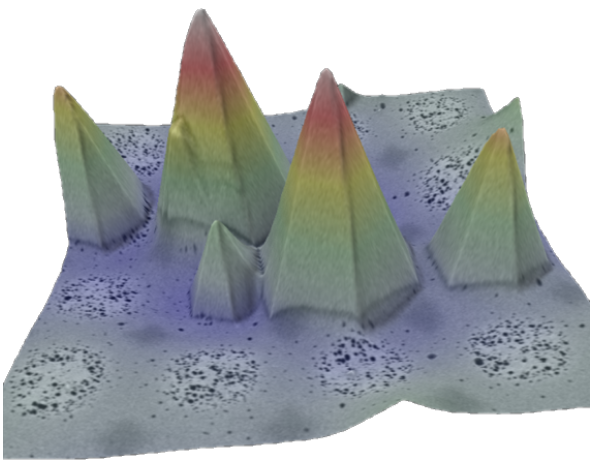 Create 3D images of SEM samples
Report roughness values and export line profiles
Field of view 10μm – 2mm
Image based method; no stage tilt needed
---
Custom SEM Scripting with Python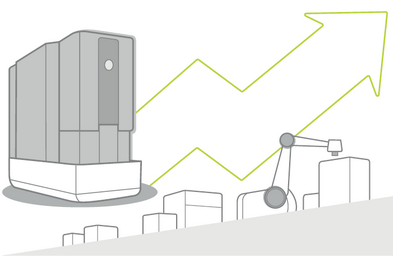 For problems that cannot be solved with off-the-shelf software, create fully custom Python programs to automate data acquisition. The Phenom Programming Interface (PPI) offers total control of your SEM, and can be coupled with any other Python commands or packages.
Use PPI to automate the following functions:
Navigation and stage movement
Beam settings and image optimization
Image acquisition
Image processing via external Python packages
---
21 CFR Part 11 Compliant SEM Imaging
Pharmaceutical manufacturers and many other organizations must comply with the FDA's requirements for data security. 21 CFR Part 11 stipulates that a piece of data is traceable to a time, place, and person. To meet this need, we have partnered with Quartz Imaging to utilize their Quartz PCI/CFR software. This package is designed specifically to help microscopes meet the requirements of Part 11.
Images from the microscope are acquired directly by the Quartz software. Users can post-process the image, then electronically sign the data and export a PDF. This process significantly reduces the complexity of the standard operating procedures for data integrity requirements.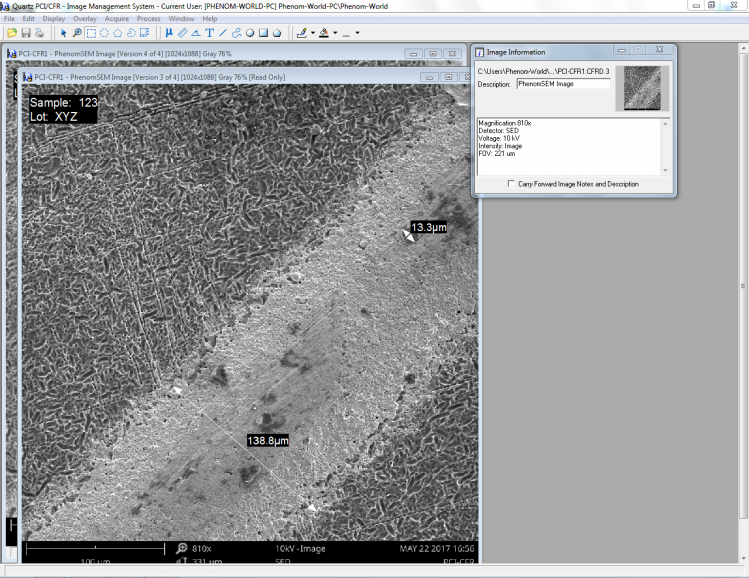 ---
Looking for fully automated SEM/EDS analysis of particles, inclusions, or filters? Please see the Phenom ParticleX.
Check out the links below for more in-depth information about the Phenom SEM
SEM Application Notes – Read short technical notes about using SEM to solve real-world problems.
SEM Webinars – Watch our application scientists discuss and / or demo various features of our SEMs.
SEM Technology – Introduction to the working principles and components in an SEM.
SEM Source Comparison – Learn about the different source technologies powering modern SEMs.
Tabletop SEM Form factor – Can an electron microscope really fit onto table? See Phenoms installed on tabletops in real labs.
---