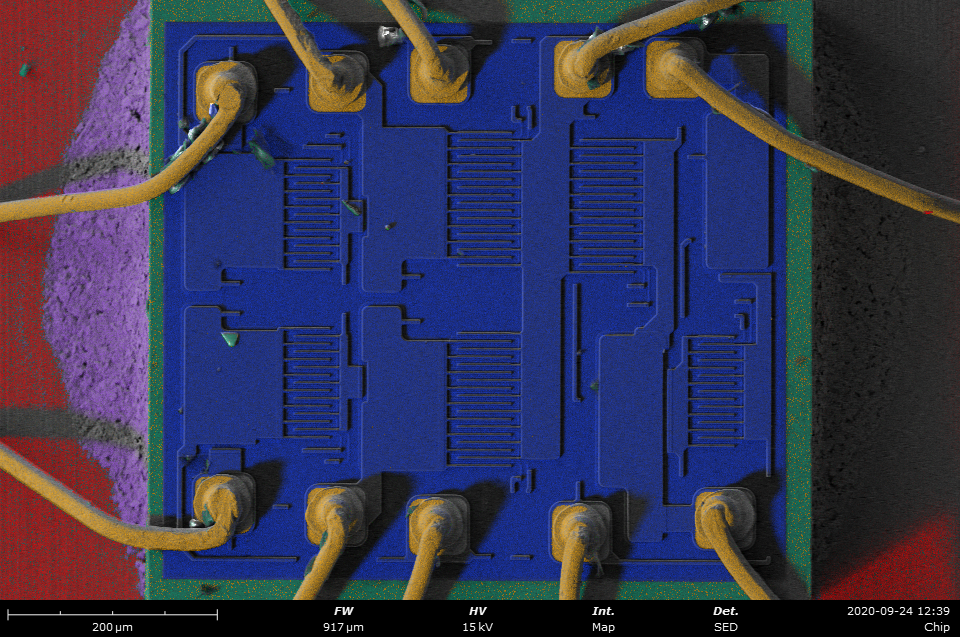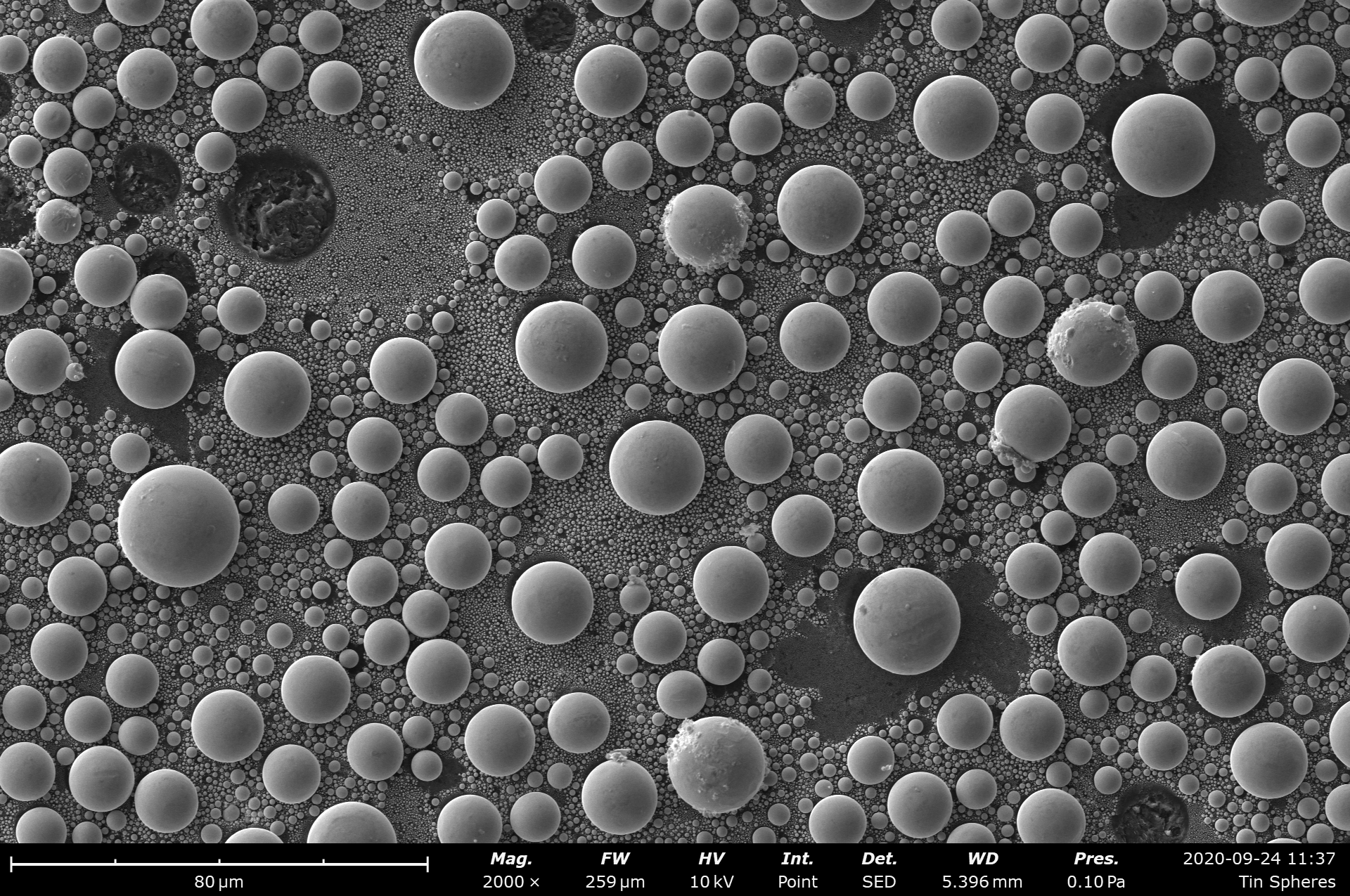 Integrated circuit EDS map
Integrated Circuit EDS Map
Fully Automated Particle Analysis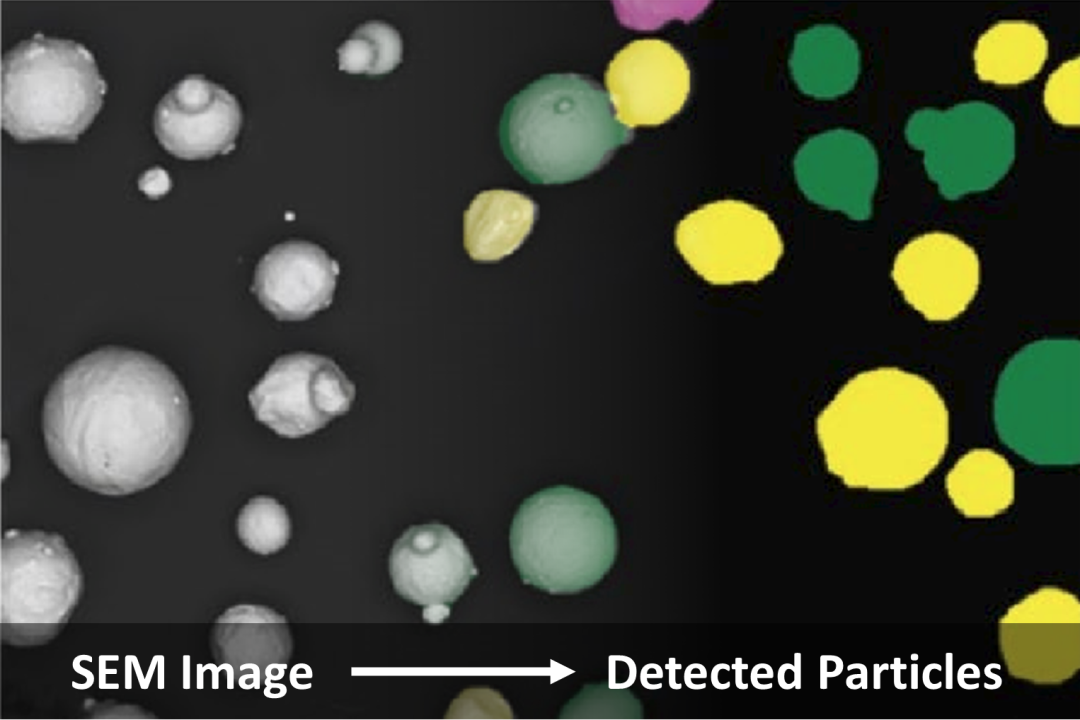 Unlock the full power of the Phenom platform with Perception, a software suite for automating particle detection, analysis, and report. Select a sample region, choose from pre-made recipes (or make your own), and click go. The system will:
Scan sample at low resolution with the backscatter detector looking for bright spots, i.e. particles
Zoom in on the particle, capture a high resolution image, and run an EDS analysis
Classify the particle according to morphology, elemental composition, or both
Process the data and generate a customized report
Perception enables you to spend just a few minutes to setup an automated run that controls all aspects of the SEM for hours at a time. Though the customization possibilities are endless, the software comes pre-configured for certain key applications:
Additive manufacturing: size, shape, composition, and agglomeration of powdered materials for 3D printing
Technical cleanliness: analyze a filter to get quantitative estimates of part cleanliness
Steel cleanliness: analyze steel lollipops to get the ternary diagram of inclusions
Gunshot residue: Find GSR candidate particles that are sufficiently round and contain Sn/Pb/Sb
---
Quantitative Image Analysis
Image analysis software can extract actionable data about the size and shape of features in an SEM image. Our programs, developed specifically for the Phenom, massively increase data throughput and eliminate the user bias that can skew manual measurements. Programs are available for:
Particle size and morphology
Pore size and morphology
Fiber diameter and orientation
3D surface reconstruction
These programs can be combined with automatic image acquisition features—free with every Phenom—to create statistically significant data in very little time.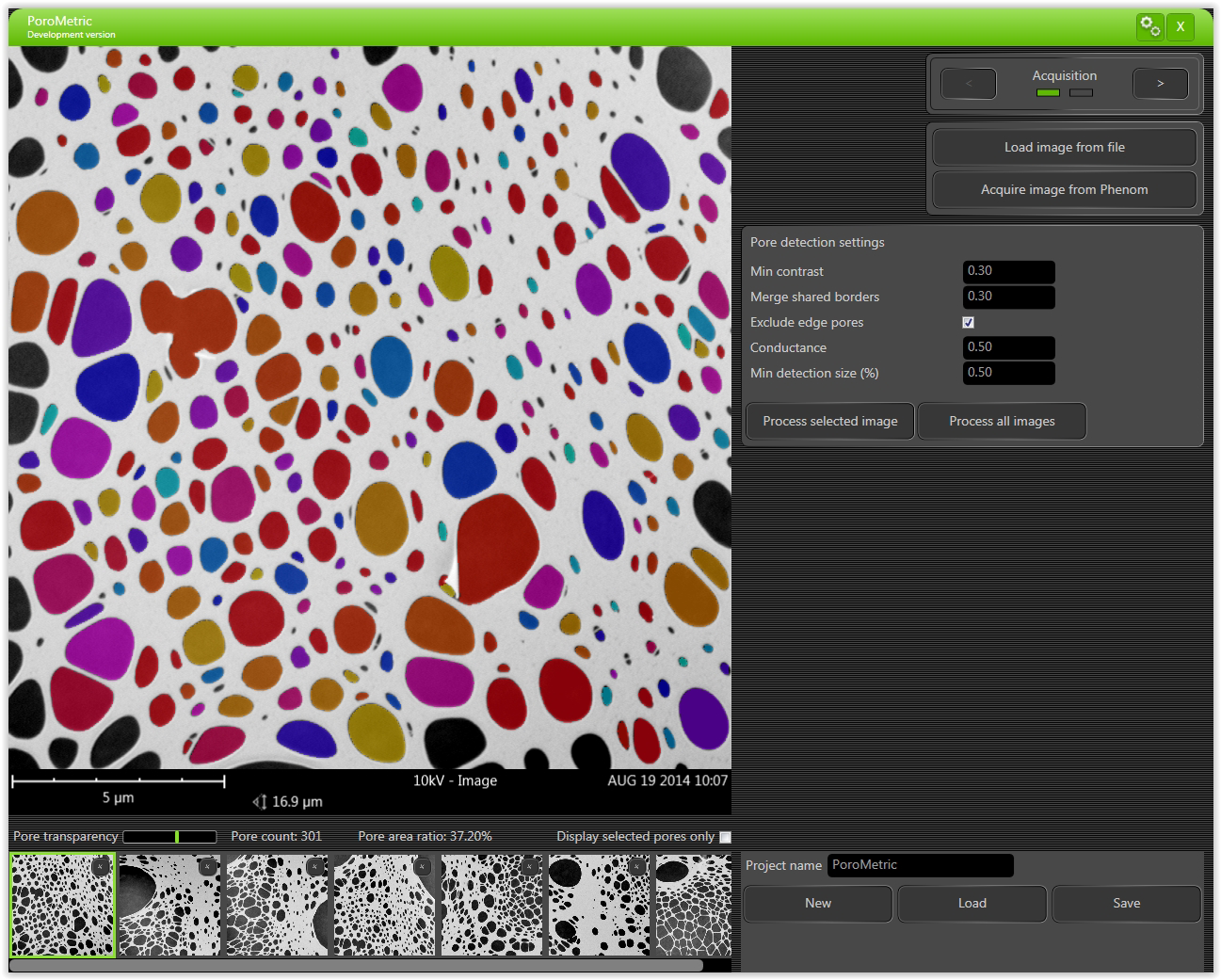 ---
Custom Solutions for Tabletop SEM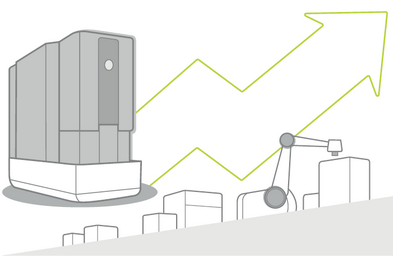 For problems that cannot be solved with off-the-shelf software, create fully custom Python programs to automate data acquisition. The Phenom Programming Interface (PPI) offers total control of your SEM, and can be coupled with any other Python commands or packages.Use PPI to automate the following functions:
Navigation and stage movement
Beam settings and image optimization
Image acquisition
Image processing via external Python packages
Phenom Programming Interface
---
21 CFR Part 11 Compliance
Pharmaceutical manufacturers and many other organizations must comply with the FDA's requirements for data security. 21 CFR Part 11 stipulates that a piece of data is traceable to a time, place, and person. To meet this need, we have partnered with Quartz Imaging to utilize their Quartz PCI/CFR software. This package is designed specifically to help microscopes meet the requirements of Part 11.
Images from the microscope are acquired directly by the Quartz software. Users can post-process the image, then electronically sign the data and export a PDF. This process significantly reduces the complexity of the standard operating procedures for data integrity requirements.
Phenom With Quartz PCI/CFR