Integrated Circuit EDS Map
Axia ChemiSEM

The Axia ChemiSEM is a new generation of scanning electron microscope, designed to provide the most efficient SEM-EDS user experience possible. The Axia ChemiSEM uses the ColorSEM technology to provide instant access to quantitative elemental mapping. The Axia also provides a new level of robustness and flexibility, with a wide range of detector options, and the largest weight capacity of any SEM.
Highlights
Take the fastest route to elemental analysis with unique live quantitative compositional imaging
Stay focused on data collection with a system that is always aligned and ready to image
Obtain results quickly with a user experience designed for improving time to data
Accommodate samples up to 10 kg with a flexible stage
Handle demanding tasks using the Axia ChemiSEM's excellent imaging performance
Save on maintenance time with a system designed for reliability
Nanoscience Instruments is a distributor for the Thermo Fisher Scientific Axia ChemiSEM in the U.S. Our dedicated sales, applications, and service staff have over 100 years of combined experience in SEM. Speak to one of our experts today.
---
Axia ChemiSEM Features
ColorSEM Technology
ColorSEM is a fundamentally new approach to EDS analysis that streamlines the collection, processing, and presentation of the compositional information from a sample. It will allow you to observe quantitative elemental information through colors in the image – as soon as the beam is turned on.
ColorSEM uses dedicated hardware to integrate the X-ray and imaging signals in real time. Feature recognition algorithms are used with the grayscale image to intelligently colorize the image at full resolution, while advanced spectral processing algorithms are used on the X-ray data to ensure that every pixel contains quantitatively accurate compositional information.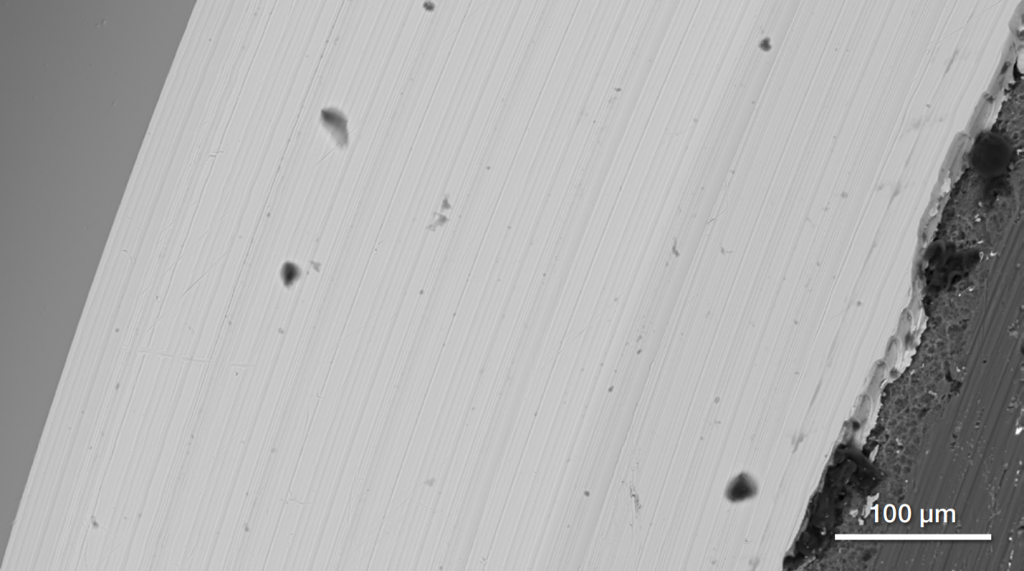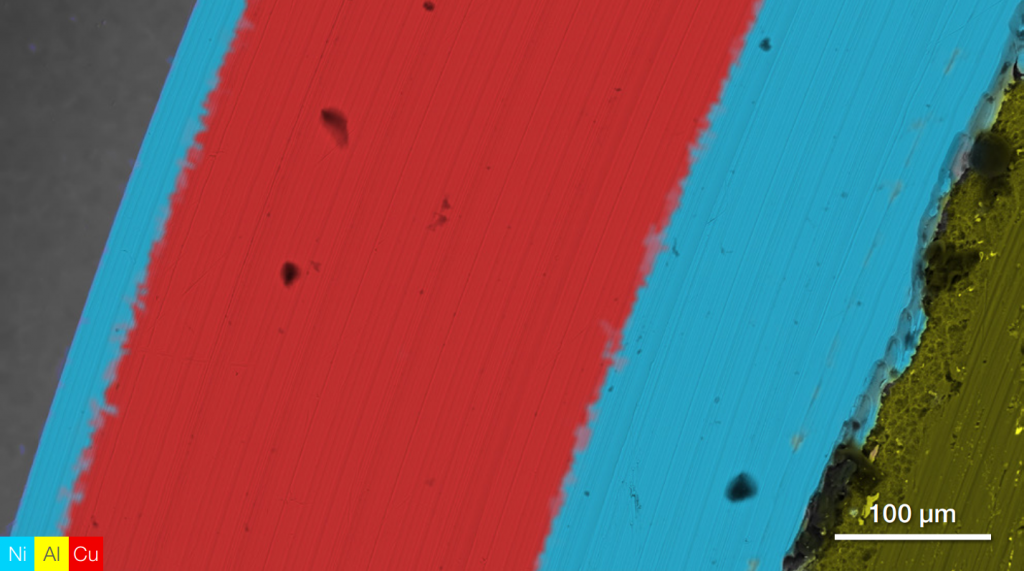 Ni-Cu coated Al imaged simultaneously with BSE (left) and ColorSEM (right).
---
Unmatched Sample Capacity
The Axia ChemiSEM was designed for maximum flexibility in handling samples. It can accommodate extremely large and heavy samples, even up to 10 kg.
5-axis motorized, compucentric stage
120 x 120 mm X-Y, Z-axis travel 55 mm (@ 0° tilt)
Tilt -15° to +90°​
Max. sample height: 128 mm @ 10 mm analytical WD.
Max. sample width: 267 mm
Max. sample weight 10 kg
---
Wide Range of Standard Detectors
Every Axia comes with five standard detectors/cameras for maximum flexibility. Additional detectors, such as EBSD or cathodoluminescence, can be added using one of the five additional chamber ports.
Secondary electron detector

Backscatter electron detector

EDS detector with ColorSEM technology

IR chamber camera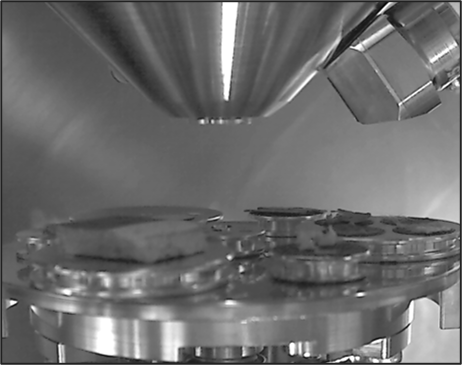 Color optical navigation camera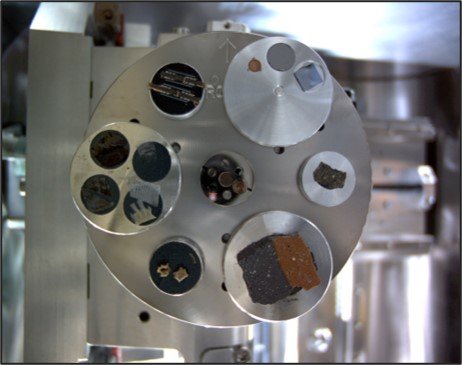 ---
User-Friendly Software
The Axia ChemiSEM focuses on clear and simple operation, especially with respect to EDS acquisition. ColorSEM technology halves the time it takes to collect an EDS map. In the video below, the user zooms from 80x to 2000x, increases dwell time to collect a clear image, then switches to ColorSEM for real-time, colorized, quantitative EDS mapping – all in 30 seconds!
---
Specifications
Model
Axia ChemiSEM
Electron Source
Pre-centered and pre-heated tungsten filament
Imaging Resolution (SE)
3 nm @ 30 kV
8 nm @ 3 kV
Stage Axes
XYZTR
XY: 120 x 120 mm
Z: 55 mm
Tilt: -15° to +90°
Max Sample Size (ZTR Axes Removed)
240 x 280 x 128 mm
10 kg
Standard Detectors
Everhart-Thornley SE Detector
Retractable BSE detector (2 Segment)
TrueSight X EDS detector with ColorSEM technology
Color optical navigation camera
IR chamber camera
Vacuum Options
High vacuum (standard)
Variable pressure up to 150 Pa (optional, includes low vacuum detector)
Customizability
Five available chamber ports. Optional EBSD or cathodoluminescence.